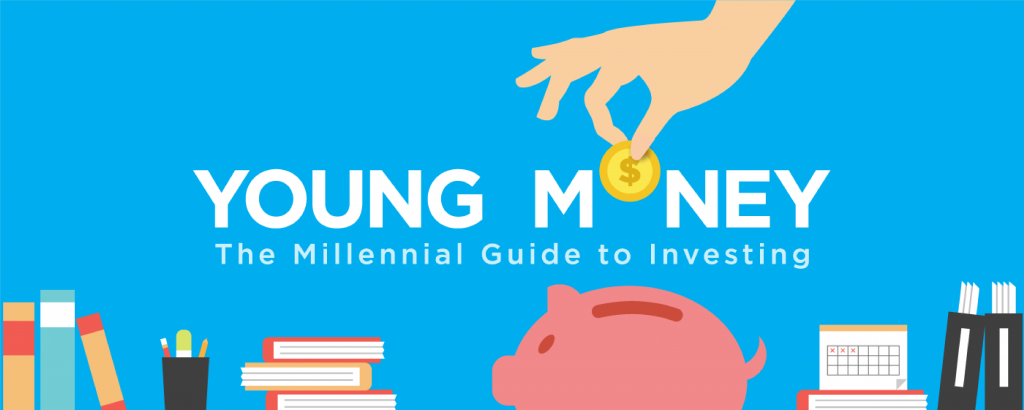 According to a survey from Harris Poll, about 80% of millennials are not investors. And this should not be too surprising. The millennials had to endure the grueling financial crisis. Besides, this group is also at a point in their careers where income levels are generally lower.
But there is good news, too. If anything, millennials have the benefit of a plethora of standout investing apps on the iOS or Android ecosystems courtesy of Apple (AAPL) and Alphabet (GOOG, GOOGL), respectively. It's also possible to begin investing with just small amounts of money.
It can be tough to find the right app, however; so to help out, I put together a list of five investing apps that are geared specifically toward millennials.
Investing Apps For Millennials: Robinhood
What It Costs: Free!
Who likes paying commissions? No one, of course. So the folks at Robinhood have done something about this. Yes, the company has an app that allows you to make stock trades without having to pay even a penny in commissions.
It seems almost too good to be true. But then again, Robinhood says it's not like traditional brokerages, such as E-Trade (ETFC), TD Ameritrade Holding Corp. (AMTD) and Charles Schwab Corp (SCHW), that need to spend money on expensive brick-and-mortar branches or Super Bowl commercials. As with many Silicon Valley operators, Robinhood has raised hefty amounts of venture capital ($66 million in total) that it uses to back its zero-dollar commissions (and by generating interest off of the unused cash sitting in user accounts).
Now the app is much more than just about being commission-free. There are also the kinds of features that are must-haves for investors, such as real-time quotes, personalized watchlists, notifications and access to news and research. You can also use various order types, such as limits and stop losses.
The user experience is also seamless. Setting up an account takes under five minutes. In fact, you can even do a trade using just three taps. And last year, Robinhood received the Apple Design Award (the first ever for fintech investing apps) and Google Play Award.
But again, it's still fairly sketchy as to how Robinhood makes money. Although, in the meantime, it's a pretty good deal for investors, whether you are among the millennials or not.
Investing Apps For Millennials: Betterment
What It Costs: Variable; 0.35% for accounts under $10,000
Robo-advisers are among a category of investing apps that leverage sophisticated algorithms to manage your money, usually with low-cost exchange-traded funds and asset allocation models based on your goals and risk tolerance. One of the pioneers of the space is Betterment, which has over $4 billion in assets and more than 150,000 customers.
Now it's true that plenty of traditional money managers have been aggressively pushing their own robo-adviser platforms, such as Schwab, BlackRock (BLK) and Vanguard, however, Betterment believes it has some advantages. For example, the company says it will never create its own ETFs: "We want to pick the best funds in each asset class regardless of who makes them," said Betterment's founder and CEO Jon Stein, in a recent interview with New York Financial Press.
Something else: There are no minimum investment requirements and the fees are definitely attractive. For accounts of $0 to $10,000, you pay a 0.35% management fee, a 0.25% fee for accounts up to $100,000 and a 0.15% fee for anything beyond that. There are also no withdrawal fees.
Because of the low fees as well as the diversification, tax-loss harvesting and automated rebalancing, Betterment claims it can post returns that are 4.3% higher than what a "typical DIY investor" can achieve. While this seems pretty good, investing can be dicey, even with sophisticated approaches.
After all, aren't some of the world's best hedge fund managers getting destroyed this year?
Investing Apps For Millennials: Acorns
What It Costs: Free for students up to 23 yrs, $1 a month for accounts with less than $5,000
Well before the fintech revolution and the proliferation of investing apps, Walter Cruttenden was pioneering the world of money. Back in the 1990s, he created E*Offering, an innovative investment bank that leveraged the internet to distribute IPOs and private placements.
The good news is that Walter hasn't slowed down at all. In 2012, he teamed up with his son, Jeffrey, to launch Acorns, which is essentially a robo-adviser with an interesting twist.
Huh?
With the Acorns investing app, you can boost your account when you make purchases with a credit or debit card — that is, each transaction will be rounded up by as much as $1. This may not sound like a lot, but it can be a big deal for millennials. After all, by being young, there is a benefit for investing early and allowing the returns to benefit from compound growth. But Acorns has recently added something else to spice things you. It's called "Found Money," and means you will get cash when you shop with brands like Hotel Tonight and Dollar Shave Club.
In terms of investments, Acorns makes it easy to make decisions: You have a menu of six various diversified portfolios, ranging from conservative to aggressive. Swipe the screen to change from one investing style to another.
Finally, the fees are reasonable. There is a monthly cost of $1 for accounts of less than $5,000 and then a 0.25% fee for anything over this. What's more, if you are a student (up to age 23), the service is free. But beware, if you are only investing your "spare change," which would only amount to, say, $4.50 a week, than that $1 a month is 5.5% of your monthly $18 contribution.
Investing Apps For Millennials: Givling
What It Costs: 80 cents
Student loan debt in the U.S. is at a whopping $1.3 trillion, which ranks No 2. behind mortgages. The result is that plenty of millennials face a stark future of having to deal with onerous, prolonged obligations. For the graduating class of 2015, the average debt per student is over $35,000.
So is there an app to help out? Well, there is: Givling.
Actually, the approach is fairly creative. You see, Givling has daily trivia contests, with part of the money ultimately going to paying off student debt. There is a buy-in of 80 cents (this includes a 30 cent transaction fee) and you are randomly placed into a team of three. If your team wins, the money will be split based on your overall performance.
Interestingly enough, you do not even have to play to get your student loan paid off. Rather, you just have to sign up and provide proof that you have an outstanding debt.
Yet, there are some wrinkles. Keep in mind that any money you receive is considered income, which means you may owe taxes.
Besides, it seems kind of a long shot that you will get your student loan paid off — since only three have been so far. Then again, it does not take much to sign up anyway. So why not give Givling a shot?
Investing Apps For Millennials: WeFinance
What It Costs: 4% borrower loan cost
While working at Facebook (FB), Eric Mayefsky would lend money to friends. Often this involved helping with school loans. So he wondered: Might there be a business here?
Well, in 2014, he left FB and started a new-fangled online peer-to-peer lending platform, WeFinance. In a sense, he wanted to build something for borrowers who did not have a strong credit score — primarily because they were young.
So WeFinance leverages a person's own social network, such as from Facebook and LinkedIn (LNKD), to find backers of a loan. But there is also an application process focusing on why the borrower is a good risk.
All in all, there is the potential for a classic win-win. The borrower gets a lower cost loan (generally 4%) and the lenders receive returns that are much higher than from traditional savings accounts.
WeFinance, though, is not just for school loans. The service is also a good option for vehicle purchases and medical expenses.
Tom Taulli runs the InvestorPlace blog IPO Playbook. He is also the author of High-Profit IPO Strategies, All About Commodities and All About Short Selling. Follow him on Twitter at @ttaulli. As of this writing, he did not hold a position in any of the aforementioned securities.