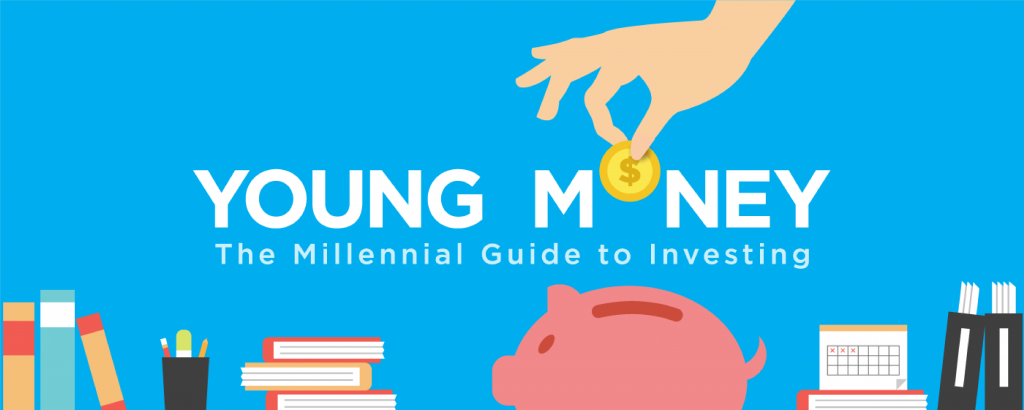 So here you are, one of the millennials: You've got a solid job, you're saving money and now you've built up enough of a nest egg to begin investing in the stock market. Congratulations! Now, don't make the common blunders most millennials make when investing in stocks.
It's tempting for millennials to see things in a light so optimistic, it's blinding. Why is it blinding? It's shining through the gaps in their experience.
As painful as it might be to hear, investing wisely requires years of experience, and pain, dealing with the erratic ups and downs in the stock market. It's pretty easy for an investor who's been doing this a while, let alone a fresh-faced investor hailing from the millennial generation, to make a few missteps here and there.
That said, here are the biggest mistakes a new investor can make. Avoid them and thank me later.
Millennials' Biggest Mistakes: Risk Profile Ignorance
It's not just millennials, but investors of all stripes, who make the costly (and likely most common) error of not knowing their risk profile. You must know what your risk profile looks like.
Just how comfortable are you when it comes to those horrible moments when things are going terribly wrong, getting worse by the minute, and you aren't sure what to do?
No offense to millennials, but having once been your age, I know for a fact that younger people are more likely to have a higher risk tolerance, and that's NOT a good temperament for investing.
Although stocks have a long-term track record of moving higher, there are frequent periods when they can drop significantly. You must know how comfortable you are with every kind of security you might invest in so that you don't panic if things head south.
There are numerous risk profile tests online, such as this one by CalcXML. Do at least five of them to see where you come out. The last thing you want to do is overinvest in securities carrying too much risk.
Millennials' Biggest Mistakes: Treating Wall Street Like Vegas
The difference between Wall Street and Las Vegas is that the former has a long-term positive expectation and the latter has a long-term negative expectation.
Over time, you are very likely to make money in stocks, and just as equally likely to lose money playing blackjack at the casino.
This implies that you use the stock market as intended: to invest. You are buying pieces of companies with the expectation that they will grow to become more valuable, thus making your investment more valuable as well.
If you just throw money at stocks like Netflix, Inc. (NFLX), Amazon.com, Inc. (AMZN), Tesla Motors Inc (TSLA) and Facebook Inc (FB), you will find that you've not only not assessed your risk profile, but are playing the equivalent of roulette.
Gamblers focus on the short term; investors are in it for the long term. Doubly so for fresh-faced millennials with their whole lives ahead of them.
Millennials' Biggest Mistakes: Investing In Stuff You Don't Understand
A wise wealth manager once told me that there are three categories of knowledge:
What you know
What you don't know
What you don't know that you don't know.
Invest in what you know. You will succeed more by examining a business that you understand than one you don't. I know a lot about consumer finance, and have made a lot of money in those stocks. But because I know nothing about technology, I only invest in tech stocks through diversified exchange-traded funds with experienced managers who know that space better than I do.
You get into trouble when you invest in businesses whose operations you do not know or understand.
But you get into danger when you invest in something where there is so much stuff that you are unaware of that you don't even know just how much stuff you don't know about.
Millennials' Biggest Mistakes: Not Enough Diversity
The single greatest way to protect your investments is to diversify them.
By having investments in many different asset classes (more than even the pros suggest), and not putting all your money in one basket, you will likely give up some upside, but protect yourself against large downside.
Your total return isn't the only thing that matters. I hate how so many financial websites only concentrate on abstract returns. What matters is what your risk-adjusted returns are. You want returns that match your risk profile, and while it may not outperform certain other investments, you are also taking on less risk.
Case in point: during the big financial crisis, the market was down about 55%. Because I had a diversified portfolio, my portfolio was only down 35%, and it recovered much faster than the market.
As of this writing, Lawrence Meyers was short NFLX.