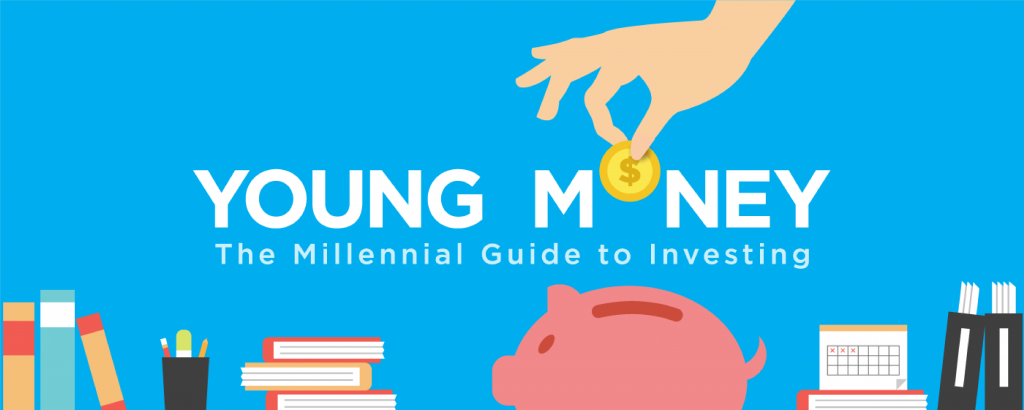 Millennials are all the rage these days and nowhere is that more true than when it comes to investing. There are millennial-themed mutual funds, exchange-traded funds … heck, there are even some stocks focused on young people born between 1980 and 2000.
It's not hard to understand why so many are going after the millennial crowd. The U.S. Census Bureau estimates their cohort to be 92 million strong, the biggest in U.S. history. That's 20% larger than the baby boomers, the group most of us would believe as the largest ever.
There's money to be made from millennials despite the fact they have less money to spend, greater amounts of debt and priorities that don't necessarily include striving for the biggest house or nicest car. But make no bones about it, they do have goals for the future just like everybody else.
While they're getting married later — the median marriage age in the 1970s was 23, today it's 30 or older — that doesn't mean they want to remain single forever. They're also putting off having children right away, but a recent study by the Pew Research Center suggests 70% of millennials want to get married some day and 74% want to have children. The spending will come, just maybe not when we expect it to.
Targeting the Biggest Generation in U.S. History
Almost every data point about millennials suggests today's younger generation aren't going to do things the same way their parents did. Not even close. It's only natural then that investors are trying to figure out which companies will benefit most from the millennial mindset.
Is it Facebook (FB) because of their love of social media? Amazon (AMZN) because millennials prefer to shop online? TJX Companies Inc (TJX) because they care about price or Nike (NKE) because they want to stay fit? The list goes on. It's no different than investors trying to figure out what companies will benefit from rising interest rates. The stock markets are all about making bets on the future. Some themes play out while others don't.
So, should you invest in millennial-themed stocks? Some ETF fund companies clearly think so.
Global X Funds introduced its Global X Millennials Thematic ETF (MILN) in early May to take advantage of the millennial cohort. It tracks the Indxx Millennials Thematic Index, which according to its prospectus (PDF), "is designed to measure the performance of U.S.-listed companies that provide exposure to the millennial generation … the demographic cohort in the U.S. with birth years ranging from 1980 to 2000."
Charging an annual management fee of 0.68%, the stocks held in the MILN ETF must have a market capitalization of $500 million or more and be identified with eight key spending categories: social and entertainment, clothing and apparel, travel and mobility, food/restaurants and consumer staples, financial services and investments, housing and home goods, education and employment, and health and fitness.
Its top three holdings include two already mentioned: Amazon and Facebook (number one and number two, respectively), along with LinkedIn (LNKD).
A second entry will soon be launched by Virtus ETF Advisers LLC, a subsidiary of Virtus Investment Partners Inc (VRTS). It filed a prospectus with the SEC to launch the Telsey Millennial Consumer ETF (TLSY), a fund that tracks the performance of the Telsey Millennial Consumer Index. The prospectus states:
"The index represents a portfolio of global companies that provide products and services to consumers in the 'millennial' generation, which is generally defined as the demographic cohort following "Generation X," or people with birth years ranging from the early 1980s to the early 2000s."
Similar to Global X's offering, it's essentially a consumer discretionary fund wrapped in a fancy title. The major difference being it can't invest in stocks whose market caps are less than $2 billion. Expect its management expense ratio to be very similar to Global X's 0.68%.
These two ETFs will be attractive to investors who believe the millennial generation is a big deal, but don't have the time or the inclination to do the research themselves. That's fine, but just remember that if you're interested in companies like Amazon, other ETFs such as the Consumer Discretionary SPDR ETF (XLY), which counts the online retailer as its largest holding with a 12% weighting, are much better choices because their expenses are not nearly as high. The XLY, for instance, charges just 0.14% or about one-quarter the annual fee of Global X's offering. Fees, no matter the investment, always matter.
So Are Millennial Stocks Worth It?
Warren Buffett believes that most investors are better served by investing in a low-cost S&P 500 index fund from Vanguard or iShares. I doubt he'd be a big believer in either of the millennial funds discussed earlier. He might, however, like some of the companies operating in each of the eight key spending categories for the Indxx Millennials Thematic Index.
Consider for a moment the four stocks I mentioned earlier: Facebook, Amazon, TJX and Nike. All are poised to benefit from millennials. If you had invested $10,000 in each of these four stocks three years ago, as of the end of May 25, 2016 you'd have $109,072, an annualized total return of about 40%.
The likelihood of these four stocks delivering similar returns over the next three years is slim to none. However, the odds of these four stocks bettering the 3-year returns of both the Global X and Telsey ETFs are pretty darn good.
Should you invest in millennial-themed stocks?
I don't see why not. Just remember that earnings drive stock prices, not the age or demographic of a company's core customer. If their business model is a sensible one, a focus on millennials can't hurt. If they've got a bad one, it won't matter in the slightest who they're targeting.
As for millennial-themed ETFs, I don't see the attraction. They're taking companies readily available in other, cheaper ETFs, and packaging them in a nice pretty box. You can buy them but I wouldn't expect market-beating results.
As of this writing, Will Ashworth did not hold a position in any of the aforementioned securities.