The last twelve months haven't been easy ones for Tesla Motors Inc (NASDAQ:TSLA), or for owners of Tesla stock. Not only are TSLA shares down 17% from July-2015's high, but Tesla CEO Elon Musk has learned investors can only be patient for so long before losing faith. After missing two of the last three quarter's earnings estimates, Musk only fanned the flames of frustration when he recently announced Tesla Motors would indeed aim to acquire struggling solar power outfit SolarCity Corp (NASDAQ:SCTY)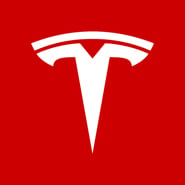 With that as the backdrop, Wednesday afternoon could end up being something of a make-or-break moment for Tesla stock.
That's when the maker of the world's coolest electric vehicles will unveil its fiscal Q2-2016 results. Although analysts are already expecting a loss, should the company still fall short of the outlook, TSLA owners may really throw in the towel.
Tesla Earnings Preview
As of the latest look, analysts expect the company to report a loss of 53 cents per share of Tesla stock on revenue of $1.64 billion. Tesla already reported it delivered a total of 14,370 vehicles in the second quarter, up from 11,532 vehicles in the same quarter a year earlier, but down from Q1-2016's 14,820.
The projected top line would be notably better than year-ago second quarter sales of $1.2 billion, but the loss would widen from the loss of 53 cents per share of TSLA.
The disparate trends are projected to be the result of soaring costs of goods-sold. In step with the addition of capacity that could drive the expected 35% improvement in revenue, the cost of making them will likely grow 84% to $1.23 billion.
A mix of automobiles is one of the key culprits for what could be a concerning quarterly report. As Robert W. Baird analyst Ben Kallo cautioned, "We are cautious heading into the quarter as significant positive information has been released over the past few weeks, and we believe margins could disappoint given the higher mix of Model X vehicles, and due to this being the first quarter of the Model S refresh (although the refresh should allow for higher margins over time)."
Tesla has missed earnings estimates in three of its past six quarters.
TSLA Stock: 3 Things to Mull Over
While the value of Tesla stock is raised and lowered by a variety of factors, three forces stand out right now as the make-or-break issues. In no particular order:
1. SolarCity: The 800-pound gorilla in the room is the impending acquisition of solar panel installer SolarCity. A couple of weeks ago when the idea was first floated, a figure of $2.8 billion was batted around. By the time the official offer was put on the table Monday morning, the figure had been pared back to $2.6 billion.
It's an unpopular plan for too many owners of Tesla stock, though, simply because SolarCity is seen as a hopeless money pit and the pairing would prove to be more of a distraction than it's worth.
2. Master Plan Part Deux: The first stage of Elon Musk's master plan is pretty well done. Tesla Motors has legitimized the idea of electric automobiles, and started an electricity-efficiency movement. Last month, he unveiled the second phase of a bigger-picture dream. Going forward, the company will get (deeper) into the energy creation and energy storage business, and will introduce a variety of electric vehicles, including pickup trucks and buses.
It's superficially compelling. The question is, will the market believe in it, and get behind it, knowing the fulfillment of that plan won't be cheap?
3. Gigafactory: While part two of the Master Plan and SolarCity are both long-term in scope, the Tesla gigafactory — which will make the lithium-ion battery packs used by its electric vehicles and Powerwalls — is a near-term catalyst. It's expected to begin production before the end of the year.
The $64,000 question is, can Tesla Motors actually manage all the intricacies of a massive, unprecedented factory such as this one? The company doesn't have the best track record when it comes to effectively turning ideas into actual products.
Whether these matters prove to be bullish or bearish for TSLA will largely be a matter of how well Musk sells investors on each.
Bottom Line for Tesla Stock
No investor should be surprised that Tesla spent big to get to where it is today. Profits hadn't been the point though … that is, until now.
With a wide swath of production capacity in place and a couple years of high-volume production experience with multiple vehicles, investors are starting to expect the consistent promise of profits rather than the development of expensive lateral expansion plans with questionable upsides. It's an issue that could sculpt the response to Wednesday's post-close report.
As of this writing, James Brumley did not hold a position in any of the aforementioned securities.
More From InvestorPlace