Most investors think that there is so much information around these days that if they simply read enough, they will find the best stocks to buy.
In general that may be true, but it you really want to find the hidden gems, you have to put in the time and energy to do the research. Fortunately for you, I have done that for you, and that's how I've unearthed these seven fantastic stocks that no one talks about.
The great thing about finding lightly followed companies with enormous potential is that once they're discovered by the financial shows and analysts, you're already in and all that extra momentum is gravy. You're rewarded for getting in before the elevator hit the main floor.
These seven come from various industries and represent companies that know how to work their specific niches. Most are small caps on the larger side ($1 billion market cap or less) and the rest are mid-caps.
Both are great sectors for an expanding economy, and they also represent great takeover targets for large-cap firms looking to add some extra zip into their product lines.
Stocks No One Talks About: Argan (AGX)

Argan, Inc (NYSE:AGX) is the portrait of a modern company. It isn't one thing particular, but a holding company made up of subsidiaries that operate in some of the most compelling infrastructure sectors in the US.
Its Gemma Power Systems specializes in Engineering, Procurement and Construction (EPC) for the power and renewable energy sectors. At last count, it manages 80 facilities and 11,000 MW of power supplies, from natural-gas fired plants to wind power systems.
Its Atlantic Projects Company works on similar efforts in the oil and gas industries. It provides equipment and services to industrial and commercial customers. It has worked in on projects in over 30 countries.
Its Southern Maryland Cable provides wiring and utility construction solutions. Its biggest customers are federal and state office buildings as well as military bases. This is a good sector to be in, since the government is recession-proof.
The Roberts Company builds the specialized equipment for use in its other business. So, if you've hired Gemma for EPC, it may well be buying equipment from Roberts.
Those synergies have helped boost the stock 70% year to date.
Stocks No One Talks About: Berry Plastics (BERY)

Berry Plastics Group Inc (NASDAQ:BERY) is not in the sexiest business sectors. It's a plastics manufacturer for packaging and protection solutions. That means BERY likely has something to do with anything you buy that is sold in a plastic package.
And that includes healthcare and hygiene markets.
It has also built a solid vertically integrated set of companies that will allow BERY to grow its business beyond engineering and manufacturing specialty plastics.
Its Blue Clover Studios is there as design team to help clients create unique and compelling packaging for their products.
Chicopee is a company that has specialized in wiping applications for over a century. It has a global reach and focuses on commercial food prep as well as industrial and healthcare solutions. Anywhere you can use as wipe or disinfectant wipe, like Chicopee.
Avintiv was acquired last October and expands BERY's reach in the global marketplace. It makes everything from surgical masks and gowns to home and bedding materials to baby diapers and dryer sheets.
The stock is up 20% year to date and is just getting started.
Stocks No One Talks About: Drew Industries (DW)

Drew Industries, Inc. (NYSE:DW) is the leading manufacturer of recreational vehicles and mobile homes in North America.
With cheap gas prices, many people have taken to the open road in RVs of one sort or another, which has certainly helped boost its primary business segment. Remember baby boomers are heading into retirement and many are finding RVs a liberating alternative to standard travel.
Plus, some have downsized their living space and put the money in an RV. That way, when they show up to visit family, they bring their bedroom with them. And given the amenities available these days, some make their RV a mobile office as well.
As long as gas prices remain relatively low, this trend will continue through the baby boomer exodus from work to retirement.
The stock is up 44% year to date, but a recent announcement of a $12.5 million acquisition of a seating and chassis division of Atwood Mobile has cooled off the pace of growth. The stock is consolidating here for another leg up.
Stocks No One Talks About: Horizon Global (HZN)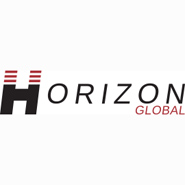 Horizon Global Corp (NYSE:HZN) is a leading designer, manufacturer and distributor of towing, trailering and cargo management on a global scale.
Simply put, if you're hauling something commercially, it's likely one or more of the products on the vehicle or container will be HZN products. It makes everything from towing and hauling equipment to industrial mops and brushes.
Again, not a sexy industry to be sure. But a very necessary one. And it's one that HZN has become a major integrated player in.
Year to date, HZN is up 93%, largely because the global economy is slowly showing signs of life. The more people and businesses spend, the more goods that are transported from one place to another to fill the demand. And HZN has made this business the core of its focus.
Also remember that the boom in online shopping — for everything — is going to mean more business for transport companies.
Stocks No One Talks About: Kingold Jewelry (KGJI)

Kingold Jewelry Inc (NASDAQ:KGJI) is a very smart way to play two important markets: China and gold.
And the fact is, the Chinese love gold. They love all hard assets, hence the massive real estate boom in China. Gold is a traditional store of value and is much more highly prized than shares of internet commerce companies or state energy companies.
Stocks are viewed as betting on horses at the track. There is no reason to believe they are what they seem and there is even less reason to trust the people behind the stocks.
Gold is also crucial because its an asset that can be moved offshore. The Chinese yuan is under tight government control and it's not interested having its citizens holding currencies outside the country. Gold gives individual Chinese the ability to get around this issue.
While KGJI is a relatively small company with a $125 million market cap, it is strategically well placed to take advantage of major long-term trends in China's growing economy. The stock is up a whopping 162% year to date and there's plenty of upside left.
Stocks No One Talks About: Lifeway Foods (LWAY)

Lifeway Foods, Inc. (NASDAQ:LWAY) has a major player in a niche market that is growing with increasing momentum.
LWAY makes kefir products. What's kefir? It's a fermented milk product (sheep, cow or goat) that you drink. It's basically a thin yogurt that is semi-carbonated.
Its origins are from Eastern Europe and Russia, where it derives its name. To make it, you simply add kefir grains to milk and allow the mixture to ferment. The resulting drink is then flavored or simply taken straight.
The benefits are that it's highly nutritional and acts as a powerful probiotic. These are factors that older individuals are looking for, and now these DIY brews like kefir and kombucha are gaining a following with younger consumers, moving away from super sweet sodas and the like.
LWAY is the top kefir maker in the U.S. and it has an impressive market cap nearing $300 million. It has been traded publicly since the late 1980s and continues to grow. LWAY is up 61% year to date and is a prime takeover target moving forward.
Stocks No One Talks About: Spark Energy (SPKE)

Spark Energy Inc (NASDAQ:SPKE) is a new brand of energy company. SPKE started in 1999, in Houston. Since then it has grown its territory to span 50 utility service territories, 20 states and claims 328,000 residential customers and 19,000 commercial customers. Its natural gas business operates in 10 states and its retail electricity business spans another 10.
These were the type of companies that deregulation were attempting to lure into the energy markets. They compete against larger government-approved utilities in specific markets to keep energy available and affordable for consumers.
Unfortunately, the Enron debacle showed the worst side of private power companies. But now, there is space for companies like SPKE to thrive.
SPKE has bounced around over 2016, but it is up a solid 18% now, which is far better than the S&P 500 or the S&P Utility Index. And since it runs clean energy, it continues to accumulate renewable energy credits from its renewable energy operations, which are tradeable (buy/sell, trade or barter) in the energy markets.
Louis Navellier is a renowned growth investor. He is the editor of five investing newsletters: Blue Chip Growth, Emerging Growth, Ultimate Growth, Family Trust and Platinum Growth. His most popular service, Blue Chip Growth, has a track record of beating the market 3:1 over the last 14 years. He uses a combination of quantitative and fundamental analysis to identify market-beating stocks. Mr. Navellier has made his proven formula accessible to investors via his free, online stock rating tool, PortfolioGrader.com. Louis Navellier may hold some of the aforementioned securities in one or more of his newsletters.