Amazon.com, Inc. (NASDAQ:AMZN) stock touched another fresh high briefly Monday before dipping back into the red following another price target increase.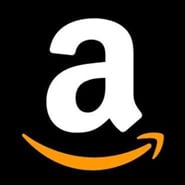 Oppenheimer Holdings Inc. (USA) (NYSE:OPY) analysts are the latest to push a price target of more than $1,000 for Amazon stock, as they boosted their price target from $970 to $1,100.
Meanwhile, Amazon's new transparency efforts are driving some hard looks at its margins.
In a note dated May 15, Oppenheimer analyst Jason Helfstein raised his price target and reiterated his Outperform rating on Amazon stock.
He sees the stock as a "'must own' within large-cap" but warned that Street estimates for the company's margins might be too aggressive.
He noted that Amazon management guided for a decline of 217 basis points in second quarter margins due to ongoing investments in several areas. However, the Street is projecting an increase of 122 basis points.
Among the areas the online retailer is investing in are grocery and home décor/ furniture infrastructures, Amazon Prime in India, China and Mexico, research and development for Alexa, video content, Prime Now, Prime Music, and the adtech business.
Bank of America Merrill Lynch analyst Justin Post reiterated his Buy rating and $1,150 price objective on Amazon stock in his own May 15 note. He noted that the company's new disclosures of third-party revenues and subscriptions offer a glimpse of its potential long-term margins based on comparable margins within the industry.
However, he added that there are limitations to any margin projections because the company's consumer businesses "require investments in one area (such as Prime content) to drive growth in other businesses (such as 3P sales)."
Despite the limitations, he felt there was value in estimating margins and believes that in the long term, the company can run its first-party segment and subscriptions at a breakeven level and still generate a GAAP margin of 6.7%. He believes that third-party Services and advertisers could be the key to driving overall profits in the long run.
He also feels that investors will continue to be willing to let Amazon pass without profits as it reinvests everything, but only if its growth trends "remain intact."
Amazon Stock Target: $1,095 Per Share
Wall Street has been playing a game of sorts with price targets for Amazon stock. Last week, MKM Partners analyst Rob Sanderson joined the $1,000+ club by raising his target from $995 to $1,095. He also noted that the online retailer was continuing its heavy investment spending with a focus on Prime Video, devices and technology, fulfillment centers, international markets, Amazon Web Services, and innovations such as artificial intelligence and robotics.
Despite these heavy investments, he still sees "significant earnings power potential," he said in a May 8 note. He also highlighted third-party sales, Fulfillment by Amazon, advertising and AWS as sources of higher margin revenue, adding that they are growing much faster than the overall company.
The post Amazon Stock Price Target Boosted Over $1,000 Again appeared first on ValueWalk.
Many academics claim investing is a "random walk." We believe this to be only partially true. It is our core belief that value investing can outperform the market, hence the name "ValueWalk." Your number one source for breaking news and evergreen content on everything value investing and hedge funds.
Check out our new free Underrated Small Cap Stocks newsletter
Also Sign Up For Our Free Newsletter and receive in-depth ebooks on famous investors
More From InvestorPlace