Earnings season has now kicked off in earnest, with Citigroup Inc (NYSE:C), JPMorgan Chase & Co. (NYSE:JPM) and Wells Fargo & Co (NYSE:WFC) leading the pack. All three of these banks traded lower following the release of mixed Q2 results.
Netflix, Inc. (NASDAQ:NFLX), however, blew estimates out the water, with shares soaring $9 on the news. Microsoft Corporation (NASDAQ:MSFT) also announced a beat on July 21 for both the top and bottom lines, and today we have Alphabet Inc (NASDAQ:GOOG, NASDAQ:GOOGL) coming up after the bell.
The coming week will bring many other reports. With that in mind, I picked the top stocks to track to stay one step ahead of the market. To determine what stocks to focus on, I used TipRanks' unique earning calendar, which reveals stocks with upcoming reports. In this case, I also filtered the calendar to only 'Strong Buy' stocks from all sectors with a market cap above $1 billion.
Now let's delve deeper into what the Street is predicting for these top stocks:
Stocks to Buy: Facebook (FB)
The No. 1 stock to track this earnings season has to be the unstoppable Facebook Inc (NASDAQ:FB). FB is reporting its Q2 results on July 26, and analysts are predicting earnings-per-share of $1.13, up from $0.76 in the same period last year.
Meanwhile the Street revenue estimate comes in at $9.18 billion up from $8.03 billion in the first quarter of the year.
Ahead of the earnings report, analysts are rushing to reiterate their Facebook ratings. In the last two weeks, FB has received an incredible 13 buy ratings and 2 hold ratings from top analysts. One of these bulls is five-star Credit Suisse analyst Stephen Ju, who raised his price target from $175 to $180 on July 9.
According to Ju, his discussions with advertisers indicate ad price acceleration in the second quarter. This is down to more dynamic ads (for sectors such as travel) and better Facebook ad targeting options.
His analysis is backed up by MKM Partners' Rob Sanderson after he carried out his own FB checks. Anecdotes from ad agencies and partners suggest that trends for social media trend spending and allocation remain as strong as ever, says Sanderson. This leads him to conclude that Q2 consensus estimates may be too low. Like Ju, Sanderson has a $180 price target on FB stock (9.5% upside from current share price).
Stocks to Buy: Match Group Inc (MTCH)
Match Group Inc (NASDAQ:MTCH) is the company behind some of the most well-known online dating sites including Tinder, OkCupid and Match.com.
According to Match, 1 in 3 relationships today originates on a dating product. In the last three months, the stock has received 7 buy ratings and only 1 hold rating.
MTCH is due to release its Q2 results on Aug. 1, with a predicted consensus EPS of $0.19 on revenue for the quarter of $310 million. Aegis Capital analyst Victor Anthony credited "strong Tinder usage" for his bullish outlook on the stock. He reiterated his MTCH buy rating on with a $22 price target (19.5% upside).
Anthony says "The big monetization update, Tinder Gold, was launched at the end of the quarter and should aid monetization in the coming quarters. Other product initiatives such as SMS product authentication, Tinder Web, and Facebook Ad Network integration have been implemented in 2Q17." Going forward, the possibility of video profiles for Match.com should also drive engagement says Anthony, who expects the site to return to growth by the end of the year.
Stocks to Buy: Expedia (EXPE)
Leading online travel company Expedia Inc (NASDAQ:EXPE) is due to report its much-anticipated results on July 27. Going into earnings, the stock has a Strong Buy analyst consensus rating with a top average analyst price target of $162 (5% upside potential).
Analysts are predicting EPS of $0.6, up from the EPS in the same period last year of $0.4. Five-star Oppenheimer analyst Jed Kelly says he is a big fan of Expedia's travel brands, solid execution and strategic use of capital. Kelly says bookings for vacation rental site HomeAway and core room night bookings are the two key metrics to follow into the print.
The analyst commented "we are comfortable owning shares ahead of 2Q report on HomeAway commerce transition, while encouraging long-term holders to increase positions on any near term pullbacks."
With a bullish $175 price target on EXPE, Kelly reiterated his buy rating on July 19.
Stocks to Buy: ServiceNow Inc (NOW)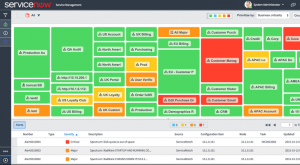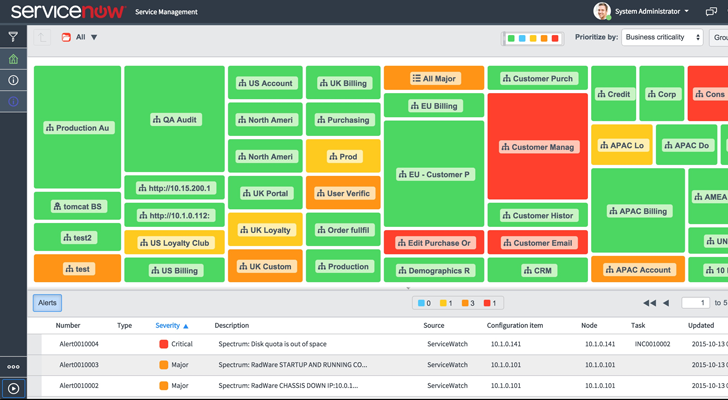 Fast-growing cloud computing company ServiceNow Inc (NYSE:NOW) has seen shares explode over the last year from $70 all the way to $110.
The stock is due to release its Q2 results on July 26 after the market close, and analysts are feeling confident. Bernstein analyst Zane Chrane sums up the situation: "We strongly believe ServiceNow should be a core long-term holding for any growth or tech-focused investor."
Mizuho Securities' analyst Abhey Lamba is expecting total revenue of above $465 million with EPS of at least $0.20. This marks a considerable 36% revenue growth since the same period last year. Lamba says that his checks revealed sustained momentum for NOW with a favorable competitive market, ongoing deal traction and operations management share gain.
NOW should be trading at a valuation premium to its peers, says Lamba, when it is actually trading at a modest discount.
He concludes: "we remain favorably biased on the stock as we think ServiceNow possesses among the best fundamentals in the SaaS space currently. Given strong trends and greater operating leverage over time, we think there is upside to estimates over the next twelve months … We reiterate our Buy rating and $125 PT." Lamba has a very impressive success rate of 70% and an average return of 11.5%.
Which stocks are the top 25 analysts recommending right now? Find out here.
TipRanks offers investors the latest insight into eight different sectors by tracking the activity of 4,500 analysts, 5,000 financial bloggers and even 37,000 corporate insiders.