Since taking the Street by storm with a monster breakout last month, the SPDR S&P Biotech (ETF) (NYSEARCA:XBI) has been in consolidation mode. Profit-taking has seized the sector as weak hands use XBI's ascent to new 52-week highs as an opportunity to ring the register. But therein lies opportunity. This dip is likely a buy and here's why.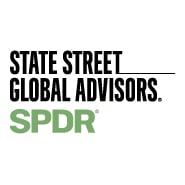 First off, let's consider the price pattern that is developing — a bull flag. As the name suggests, it's the bulls' banner raised atop a flagpole after a victory. In this case, the victory was a stellar breakout over key resistance ($72) last month that delivered a quick 14% gain to the fund. To celebrate, buyers paused to hoist a flag. It's a descending channel that, well, looks like a flag.
The building of the pattern has taken time which has allowed XBI to digest its gains and work through overbought conditions that arose after the sharp ascent. With the 20-day moving average now caught up, the end of the flag raising ceremony is at hand. And unless bulls have completely lost their resolve, they will return to the business of buying.
In trading a bull flag pattern, it's usually wise to wait for price confirmation, which arrives in the form of a breakout above resistance — the top of the flag, in other words. As shown in the accompanying chart, the descending trendline has kept a lid on XBI for the past month.
Watch for a breach of $79 to signal the next advance has commenced.
Whether the flag pattern triggers quickly remains to be seen, but I think this dip is a buy regardless. Last month's breakout in biotech stocks was the real deal. It was substantial and accompanied by heavy volume. Any retreat toward the lower $70s should be bought as old resistance becomes new support.
Prepare to Profit in XBI
There are two ways to play biotech stocks here — buy on weakness in anticipation of an eventual breakout or wait for the flag to trigger. In either case, I like selling bull put spreads to capitalize on the slightly higher implied volatility of XBI. Sell the Aug $72/$69 bull put spread for 46 cents.
As of this writing, Tyler Craig did not hold a position in any of the aforementioned securities. Want to learn how to master the art of option selling for high-probability cash flow? Check out the replay of Tyler's recent webinar on how to systematically sell Iron Condors for monthly income.