For Tesla Inc (NASDAQ:TSLA) and its shareholders, there's no doubt about it — it has been a tough couple of months. The good news is investors' collective love lost now sets up TSLA stock as a potential "back up the truck" opportunity … or better yet, for a safer test drive using a modified bullish call spread. Let me explain.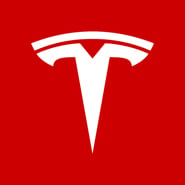 It has been three months since I last wrote about TSLA stock. At the time, it looked wholly appropriate to shift gears on our enthusiasm for the EV manufacturer and reduce exposure in lieu of fairly heady animal spirits and a similarly risky price chart.
But don't confuse the hazards of investing with roadblocks which can't be overcome.
Sure, Tesla will certainly continue to have its detractors screaming about cash flow issues, Model 3 sedan production missteps or Elon Musk spreading himself too thin. But it's our view that it's too soon to jump on the bandwagon that the bears are trying to press the gas pedal on.
Bottom line, TSLA stock has gone from being a momentum name where bulls merrily divorced themselves from a possible reality check to one whose shares are looking a good deal more approachable despite continued challenges.
As such, Tesla may not be a "back up the truck" situation, but shares do look worthy of a test drive based on what we're seeing on and off the price chart.
TSLA Stock Weekly Chart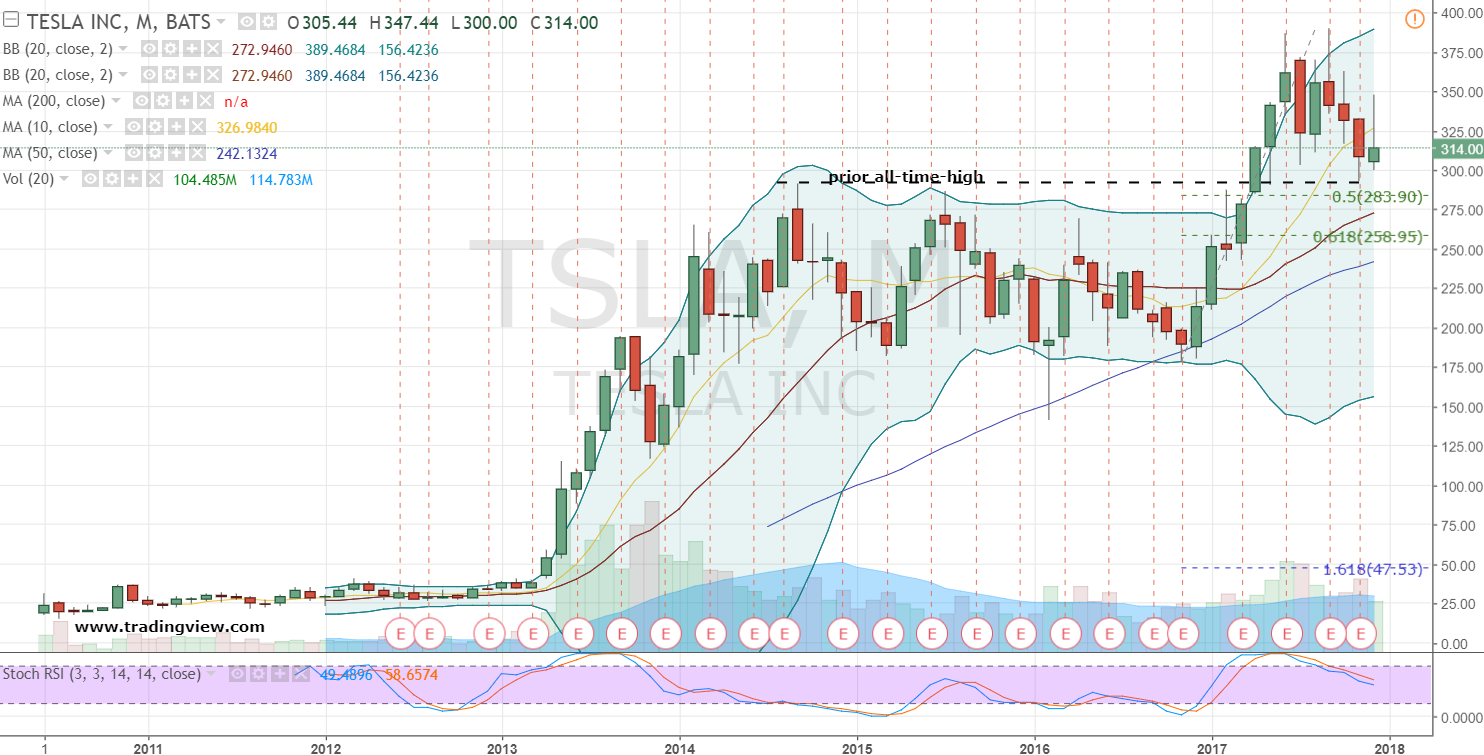 From bullish animal spirits attempting to drive TSLA stock through $400 a couple months ago, shares have undergone a very common transformation into an investment vehicle harassed by profit-taking. Technically, the good news is that shares are in position to move higher from here.
TSLA stock's heady — but quite ordinary — correction of 25% appears to have bottomed based on a successful hammer candlestick test of key zone support. Specifically, shares established the monthly reversal pattern off Tesla's prior high and slightly above a 50% retracement level which dates back to the last significant low in shares from November 2016.
TSLA Stock Modified Butterfly
Given that TSLA shares have confirmed the monthly chart's hammer low, but also faltering a bit the last couple of weeks, I like using a limited and reduced risk strategy based on Tesla getting back above the recent high. This is in contrast to a strategy that's reliant on technical support holding and exposed to much greater risk if support fails.
Reviewing TSLA stock's options, one bullish combination that's favored is a modified long Feb $350/$370/$380 call butterfly. With shares at $314 this variation of a traditional butterfly costs $3. That's just under 1% stock risk. That's attractive, but all the more so given the current brakes in Tesla by growth traders, which could continue to plague shares.
The other nice feature is unlike a symmetrical butterfly with embedded verticals of the same size, the trader isn't facing a potential loss above the spread. This is tied to the bull call spread being 20 points wide compared to the bear vertical's 10 points and the entire package costing just $3.
Ultimately and like a regular butterfly, the sweet spot is at expiration if Tesla shares landed right at $370.
That type of precision would yield a profit of $17. But if TSLA stock bulls do come charging back into the name, it's nice to know and to still enjoy $7 in profits above $380.
Investment accounts under Christopher Tyler's management do not currently own positions in any securities mentioned in this article. The information offered is based upon Christopher Tyler's observations and strictly intended for educational purposes only; the use of which is the responsibility of the individual. For additional market insights and related musings, follow Chris on Twitter @Options_CAT and StockTwits.