Nio stock is on the rise today following the revelation of a certain shareholder in the company.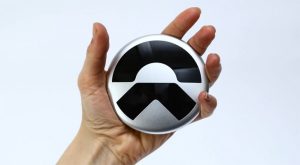 Nio (NYSE:NIO) is an electric car company that is often refereed to as the Tesla (NASDAQ:TSLA) of China. A recent filing reveals that a large shareholder of the company is Baillie Gifford & Co. Why exactly does this matter? Baillie Gifford & Co is the largest shareholder in Tesla after founder and CEO Elon Musk.
According to the recent filing, Baillie Gifford & Co owns a total of 85.3 million shares of NIO stock. This gives it an 11% stake in the Chinese electric car company. It also represents a total value of $629.51 million when the markets closed on Tuesday.
Nio stock hasn't been trading in the U.S. for very long. The company only entered the public space on Sept. 12, 2018. However, it has continued to see the value of its stock increase since opening public trading in the U.S., reports Markets Insider.
While Nio stock is trading in the U.S., the company isn't yet selling its cars in the country. Instead, it says that it is planning to expand its business in China first. Despite this, it does say that it eventually plans to start selling cars in the U.S., which would make it more of a direct competitor for Tesla.
NIO stock was up 6% and TSLA stock was down 2% as of noon Wednesday. NIO stock is also up 17% since going public in the U.S. and TSLA stock is down 18% year-to-date.
As of this writing, William White did not hold a position in any of the aforementioned securities.