XL Fleet Corp. (NASDAQ:XL) is yet another company that has come to market as a result of the SPAC boom last year. The company began being publicly traded on Dec. 22, and XL stock has been on a volatile ride since its inception. The company's share price spiked to as high as $35 immediately following the SPAC transaction, and have since settled down closer to where shares opened on Dec. 22 around $15.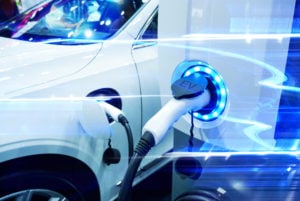 XL specializes in providing an "electrification as a service" business model. The company currently has over 200 customers, with more than 3,000 of its systems deployed. This brings me to the first key reason I like this early-stage EV company.
This Isn't an Early-Stage EV Company
XL is unlike many of its competitors which are simply business model ideas that have gone public via a SPAC to raise funds. This company has proven its business model works, and has large cap blue chip customers as clients. The likes of Coca-Cola (NYSE:KO), PepsiCo (NASDAQ:PEP), and Federal Express (NYSE:FDX) happen to be large customers.
XL has actually been in operations for around 10 years. This company has built a solid clientele, with meaningful revenues.
The company's business consists of providing hybrid/plug-in electrification drive systems for class 2-6 vehicles. The installation of these drive systems can take place on any standard OEM platform and don't impact the warranty of the underlying vehicles. These drive systems provide fuel efficiency savings of up to 50% for these heavy duty vehicles. Additionally, greenhouse emissions are reduced by up to one-third. With so many blue chip players looking to meet greenhouse emission reduction targets, this is certainly going to be a booming business for a while.
Thus, XL primarily provides a transitory technology taking ICE vehicles toward full electrification. That said, this is a company that has taken the execution risk component out of the equation. I like the medium-term value this stock provides right now at these levels.
What Happens When Fleets Switch Over to Fully Electric Options?
Significant risks with this business model do exist for long-term investors. Currently, the company's core business focuses on turning ICE vehicles into hybrids to allow for short-term greenhouse emissions reductions. Longer-term, the company's clientele will most likely invest in new fleets of purely EV options for its delivery services. These risks have been reflected in the company's relatively small order backlog of around $12 million, and its lack of consistent and large repeat orders as in the past.
However, expectations are that it will take decades for a majority of the cars on the road to be fully electric. The runway for XL is sufficiently long to make a long-term argument for owning this stock. This goes double if one believes XL can maintain its market position in this competitive market. (Yes, there are a number of competitors in this space).
Additionally, XL appears to have a plan in place for the longer-term full electrification of fleets. XL has said it plans on introducing its own fully electric system by 2022. Such a move could be a game-changer, as investors are looking to buy what's going to be hot 10 years from now, not necessarily what's going to get us through the next ten years.
Targets Extremely Aggressive for XL Stock
The reality is investors in XL stock need to take a major leap of faith with this company, in some respects. The projections of a revenue increase from $21 million in 2020 to $647 million by 2023 is aggressive. Forget aggressive. This is an insanely high bar to pole-vault over.
Yes, I think the secular trends in the electrification space are incredibly powerful. However, I do think a high degree of speculation is required to own a stock that is attempting to increase revenues more than 30-fold over a three year period.
Thus, I would recommend investors bullish on this company stay patient. Personally, I'd like to see a few quarters of outperformance first before jumping on this bandwagon. That said, this SPAC-produced company is one with real, concrete potential right now. For those with a very long-term growth portfolio and a few shekels put aside, this could be an interesting small position to add.
Disclosure: On the date of publication, Chris MacDonald did not have (either directly or indirectly) any positions in the securities mentioned in this article.