If you like startup investing and want to invest and own shares in early-growth companies, then equity crowdfunding and StartEngine (OTCMKTS:STGC) provide a lot of investment opportunities to choose from in many industries.
Agriculture, biotechnology, e-commerce, electronics, food and beverage and technology are some of the industries that can offer interesting ideas for startup investing.
7 Best Startups to Invest in on StartEngine Now
FuelGems
Scooterson
PsiloThera
Metallum3D
Innovative Eyewear
Yae! Organics
Crowns & Hops Brewing
In this article, the criterion used to choose seven startups to consider investing in is that these seven startups are among the companies that recently launched their equity crowdfunding campaign, so there will be plenty of time to examine further these investment opportunities. It is always suggested to analyze further using due diligence these ideas for startup investing, the risks, and the suitability for your portfolio based on your investment profile.
FuelGems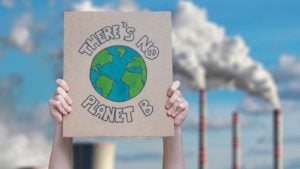 FuelGems makes a revolutionary fuel additive that is environmentally friendly, extremely powerful, highly versatile and incredibly affordable to boot. This company makes fuel clean and efficient, from gasoline and diesel fuel to bio-fuel. All modes of transport and engines used for modes of transport and electricity generation.
The additive is both extremely affordable and user-friendly and targets the $3.5 trillion fuel industry. It can be easily added to fuel by gas station operators, refineries but also by anyone operating any mode of transport who wants to save money. According to the company its fuel additive can result in up to 9% fuel savings and up to 49.5% emissions reductions.
With 1600%+ prospective clients growth over the last year, $70+ million revenue potential from pilots and a patent filed for the fuel's additive technology that is 800 times more powerful than competing additives, this company has plenty of traction.
FuelGems completed a successful Regulation CF crowdfunding campaign in 2020, raised almost $1 million and is backed by Sputnik ATX, a venture capital fund.
FuelGems has raised $53,274 from 58 investors. The minimum investment is $247.08 and the valuation is $20 million.
Scooterson
Scooterson manufactures intelligent electric scooters to ride both easier and smarter. Rolley Scooterson is an intelligent scooter controlled via smartphone. Customers use the Scooterson app to unlock the scooter, provide access to other persons to use it and share it with friends and family. The app also notifies users in any attempt of someone trying to use the scooter without the owner's approval, plus you can track it as an extra safety feature to know where your scooter is located anytime, anywhere.
The Rolley Scooterson is manufactured to high-quality standards using high-end materials and components and is an energy-efficient, easy-to-ride transportation option.
The company is currently pre-revenue in the early stages, but there is traction as it has raised more than $ 3.2 million from over 1,100 investors in the previous Reg-CF crowdfunding round. Plus this company has already had five patents granted, with another three pending and B2C/B2B pre-sales worth more than $1 million.
Scooterson has a $19 million valuation capitalization and has raised $4,192 from five investors in the current funding round. The minimum investment is $250.
PsiloThera
Psilothera is a mental health care company dedicated to creative, modern solutions to treat global healthcare concerns, including depression, anxiety, PTSD, eating disorders, addictions, Alzheimer's, dementia and more.
The global mental health crisis is severe and was considerably amplified by the coronavirus pandemic. Using psychedelics to treat all sorts of mental health conditions is what Psilothera is all about. The company focuses on the innovative use of Psilocybin, a naturally occurring psychedelic compound found in mushrooms.
The company is actively targeting a $100 billion market opportunity in Psilocybin healthcare as Psilocybin-based treatments can help patients change their emotional and behavioral patterns.
PsiloThera is using creative and modern solutions to treat global health concerns with the potential to disrupt several drug sale markets, such as the $15.8 billion antidepressants market and $5.8 billion of the anti-addiction medication market. The prospects for PsiloThera seem promising.
PsiloThera has raised $17,595 from 10 investors. The minimum investment is $500 and the valuation is $50 million.
Metallum3D
The additive manufacturing industry is expected to grow to over $100 billion in the next decade including several industries such as medical, automotive, aerospace, and defense. Metallum3D is one of the first companies making microwave sintering technology commercially available for use in additive manufacturing and that means worldwide businesses will be able to take advantage of a more versatile 3D printing process.
Metallum3D is a faster and at the same time more affordable solution for 3D printing in metal, ceramic, plastic and flexible materials.
The additive manufacturing market is currently valued at $12 billion, and it is projected to grow at a 27% compounded annual growth rate. The growth is expected to continue as by 2029 the additive manufacturing industry is projected to reach a value above $100+ billion.
Metallum3D is developing its innovative patent-pending technologies that will allow offering a combination of faster and more affordable, sinter-based, multi-material additive manufacturing systems in the market.
Metallum3D has raised $15,842 from 27 investors. The valuation is $10 million and the minimum investment is $127.
Innovative Eyewear
Innovative Eyewear is manufacturing smart glasses with prescription lenses. It develops and sells cutting-edge eyeglasses and sunglasses that protect your eyes and allow customers to remain safely connected to their digital lives.
The company's flagship Lucyd Lyte Bluetooth audio glasses enable the wearer to listen to music, talk on the phone, and use voice assistants to perform many common smartphone tasks — hands-free. On top of that, Innovative Eyewear is developing a software app called Vyrb which will enable Lucyd Lyte users to hear and reply to social media posts with their voice, hands-free, through their glasses. This app is expected to launch this September for both iOS and Android devices.
The use of Smartphones presents a safety hazard to pedestrians, cyclists, and many professions, and can distract people from being careful when they have to touch the screen and take their vision off the road. So the idea of using stylish, and technologically advanced eyewear that is comfortable, offering Bluetooth audio glasses that integrate vision correction and protection with your digital life seems an interesting one.
The company can take advantage of having its products at the intersection of three major markets, Hearables, Online Eyewear and Digital Assistants.
Innovative Eyewear has raised $63,551 from 86 investors and $1,053,596 from a previously crowdfunded campaign. The valuation is $20 million and the minimum investment is $199.36.
Yae! Organics
Yae! Organics is redefining the concept of fast food by using natural foods such as fruits and vegetables as the basis for good health.
The company has developed organic juice powders and snacks as a simple, convenient, solution for nutrition on the go. And Yae! Organics is investing in hi-tech solutions for fast delivery to food deserts, where fresh fruits and vegetables aren't as accessible. It is a simple and convenient solution for when you are on the move.
What about traction? Yae! Organics boasts more than $500K in lifetime sales, with a 225% growth from 2019 to 2020 alone. The business opportunity is very big as the healthy eating, snack bar, nutrition sector is projected to reach $722.49 billion by 2027. And it is notable to mention too that these healthy products have been distributed by Walmart Marketplace, Burlington and Grocery Outlet.
Yae! Organics has raised $27,578 from 30 investors and $106,788 from a previously crowdfunded campaign. The valuation is $7.91 million and the minimum investment is $499.72.
Crowns & Hops Brewing
Founded in 2018, Crowns & Hops has been a leading voice in craft beer promoting diversity, inclusion and racial equity. The Crown & Hops brand is a values-driven organization, a Black-owned craft brewery to serve the enthusiastic community of Black and brown craft beer lovers.
The Crowns beer portfolio has a variety of premium styles, Lagers, Stouts, Fruited Tart Ales, West Coast IPA's and Hazy IPA's. The company plans to open its first independent production facility in the city of Inglewood, CA.
This equity crowdfunding round will provide the capital needed for Crowns & Hops Brewing to address demand, create communal safe spaces to sell direct to consumers, unlock other key sales retail opportunities, and further build a strong community.
The problem that Crowns & Hops Brewing Co wasn't to address and solve is a lack of Cultural & Diverse ownership in Craft Beer. The Crowns & Hops brand wants to offer a new voice and face to the craft beer community, as Black buying power is estimated at $1.4 trillion.
Crown & Hops Brewing has raised $159,897 from 259 investors and has a valuation of $16.4 million. The minimum investment is $250.
On the date of publication, Stavros Georgiadis, CFA did not have (either directly or indirectly) any positions in the securities mentioned in this article. The opinions expressed in this article are those of the writer, subject to the InvestorPlace.com Publishing Guidelines.
Stavros Georgiadis is a CFA charter holder, an Equity Research Analyst, and an Economist. He focuses on U.S. stocks and has his own stock market blog at thestockmarketontheinternet.com/. He has written in the past various articles for other publications and can be reached on Twitter and on LinkedIn.