MicroVision (NASDAQ:MVIS) is not having the best of earnings seasons. The company put up less-than-stellar numbers and missed estimates. Regardless, retail investors are quite happy, and MVIS stock is shooting up in the opening moments of trading. What's resonating with traders this morning is not the disappointing earnings report but rather the company's updates on what is to come.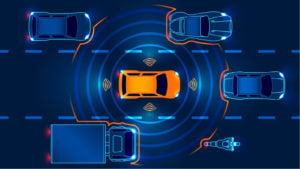 The MicroVision earnings call took place yesterday at the market's close, and many institutions hung up a little disappointed with MVIS in Q2. It pared losses of 4 cents per share, doubling down on analysts' estimated 2-cent loss per share. The company's revenue for Q2 was reportedly $0.75 million, which missed estimates by over 17%.
With this unfortunate news, one might wonder what there is to be bullish about. Well, MicroVision may have missed the mark this time, but its Q3 roadmap shows promise for a big turnaround. That's what has r/WallStreetBets feeling good. One user posted a laundry list of the company's agenda for the coming months.
MVIS Stock Misses Earnings Marks, Manages to Pull Off Gains
Among the most exciting things to look forward to for MVIS stock is the company's partnership with Microsoft (NASDAQ:MSFT). MicroVision's technology is a large component in Microsoft's Hololens 2 mixed-reality glasses. As such, they are starting to cash in on royalties for the product; executives think the company will see a total of $2.3 million in royalty revenue from 2021.
Additionally, the company has plans to take its products on the road. MVIS will be able to show off its lidar technologies at trade shows in Germany in the coming months. This will help attract more customers, something that it has been doing well even without the ability to show off its products due to event cancellations. The company says it has a grip on direct orders and partnerships in the making, and it plans on focusing its attention on fostering both of these types of sales.
In addressing the earnings from Q2, the company shared an increased use of cash for operations, taking away from profits. However, the silver lining of this is that the increase in operations spending comes from the hiring of 17 new employees, which required an increase in salary spending. Now, the company boasts a lineup of over 100 employees.
All in all, investors are happier with the update than they are sad with the numbers. Any reason to be bullish means there's a reason to buy shares, which retail short-squeeze investors are huge advocates of. And with over 20% of MVIS's float sold short, the news has been fodder for a short squeeze. Of course, this is leading to huge trading volume today; well over 12 million shares are trading so far this morning, already exceeding the stock's daily volume. As such, MVIS prices are surging over 19%.
On the date of publication, Brenden Rearick did not have (either directly or indirectly) any positions in the securities mentioned in this article. The opinions expressed in this article are those of the writer, subject to the InvestorPlace.com Publishing Guidelines.