After a steep plunge, Senseonics (AMEX:SENS) stock is now close to its 52-week highs.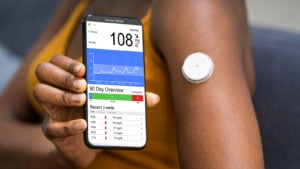 SENS stock has nearly doubled since its bottom in June. The main driver of this move is the attention it has been receiving in the Reddit forums.
Reddit hype or no, the company's Q2 report failed to move Senseonics meaningfully following its Aug. 9 release.
The company reported a Q2 2021 loss of $0.42. That number was much higher than analyst expectations of a loss of $0.03.
SENS stock fell about 8% after disclosing earnings. However, after digesting these results the stock rebounded quite nicely. SENS stock is up nearly 25% since reporting. This volatility in the price action of SENS stock is an example of Wall Street's short-sightedness.
Senseonics' larger-than-expected earnings loss was somewhat understandable. In Q2 2021 Research and Development expenses rose by $3.31 million to $7.11 million.
General and Administrative expenses increased as well to $7.53 million a year-over-year increase of $3.09 million. It should be noted however that the bulk of these increases were non-cash, stock-based compensation, and personnel-related expenses.
A Closer Look at SENS Stock
For a company in growth mode, increases in fixed costs are a necessary expense. The company needs to build out its personnel in order to properly scale the business.
Senseonics revenue for Q2 2021 was $3.29 million compared to $0.26 million at the same time last year. However, this was still lower than its revenue of $4.6 million pre-pandemic indicating that the company still has ways to go.
Senseonics has enough liquidity to fund its expansion needs. The company had cash and equivalents of $215 million against $109.9 million in debt. It also reiterated its revenue guidance of $12 to $15 million in 2021.
A key aspect of the company's expansion plans is its partnership with Ascensia Diabetes Care. Under the terms of this strategic partnership, Ascensia will become the exclusive worldwide distributor of Senseonics Eversense CGM system, handling the marketing and commercialization of Eversense starting this year.
The Switzerland-based Ascensia is a leader in the distribution of blood glucose monitoring systems. The company has a presence in over 125 countries worldwide with more than 10 million patients using their products.
I believe that Ascensia's existing sales and marketing infrastructure will accelerate the market adoption of Senseonics' products.
We can see the fruits of this partnership already beginning to bear fruit. In the Q2 2021 results, Senseonics saw its sales and marketing expenses decrease by $1.5 million. The decrease was due to Ascensia taking over marketing responsibilities.
According to a press release, Ascensia ran a wide-ranging marketing campaign, raising awareness about Eversense and generating new leads for the company's sales force.
This ought to translate to a bump in future revenue.
Investor Takeaway
Senseonics is only getting started. The Ascensia partnership is a game-changer for the company. I fully expect revenues to scale up quickly in the next few quarters.
The company's technology has the potential to disrupt the diabetic industry. Now with a competent business partner in tow, the execution risk just got a lot smaller.
Senseonic has a market cap of roughly $1.65 billion. This is minuscule compared to industry leader DexCom (NASDAQ:DXCM) which has a market cap of close to $50 billion.
The disparity only underscores the potential upside of SENS stock if the company is able to execute well. Growth investors should consider SENS stock.
On the date of publication, Joseph Nograles held a LONG position in SENS. The opinions expressed in this article are those of the writer, subject to the InvestorPlace.com Publishing Guidelines.
Joseph Nograles is a part-time freelance copywriter focused on the financial industry. He has worked in a wide variety of industries from tech to consulting with one of the "big four." He has always enjoyed analyzing businesses and has been a CFA charterholder for nearly a decade now.