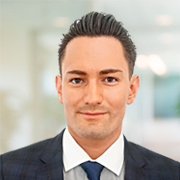 The global economy is dealing with a lot of problems right now. And believe it or not, all those problems come down to one thing: A shortage of "stuff."
Oil prices are surging. Why? Russia's invasion of Ukraine pushed the U.S. and the European Union to essentially sanction all Russian oil. And now many countries around the world can't get enough oil to meet demand. This low oil supply has led to soaring oil prices.
Food prices are spiking, too. Why? Surging demand and strained supply chains. Russia is a global breadbasket. It ships more than 18% of the world's wheat supply. With the ongoing war, that wheat is basically coming offline now. And as a result, there's a serious shortage of wheat. That, of course, leads to surging food prices. Adding further strain is the fact that Russia is also a major exporter of nitrogen, potassium, and phosphorous fertilizers. The conflict in Europe is exacerbating already-limited agricultural supply chains.
Labor costs are rising as well. Why? Yet another shortage. Thanks to the so-called "Great Resignation," employers are offering higher wages to lure employees away from their current jobs. This gives prospective employees tremendous wage bargaining power, resulting in unsustainable and unhealthy wage inflation.
And how about those soaring home prices? Pretty crazy, right? That's due to intense competition with a shortage of housing inventory in the U.S.
In short, in the decade after the 2007-08 housing crash, Americans' tentativeness toward home-buying led to a 10-year stretch of homebuilders under-building in the U.S. Now everyone wants to be a homeowner. In fact, 83% of Americans are prioritizing buying a home, and roughly 26 million plan to buy a home over the next 12 months. But thanks to a decade-long lull in homebuilding activity, there are about half the number of homes on the market as compared to 2019. Simply put, there aren't enough homes on the market for everyone who wants to buy.
The result, of course, is the rapid and somewhat crazy rise we're seeing in home prices today.
Meanwhile, soaring furniture costs are mostly the result of factory output shortages in China due to sporadic COVID-19 lockdowns. Lithium metal shortages are leading to rising EV costs. And polysilicon shortages are pushing up the costs of solar panels.
Today, everything is impacted by the shortage of one thing or another.
That's why my team and I are calling this era "The Great Shortage."
We're currently living in a world where almost everything is in short supply. And as a result, almost everything costs more – and the entire global economy may plunge into a recession.
Therefore, it's of paramount importance every person, company, and government organization everywhere to fix this great shortage. We need to turn supply shortages into surpluses.
It's a multi-trillion-dollar problem with multi-trillion-dollar solutions. The companies that pioneer those solutions will generate enormous economic value, and their stocks will soar.
That's why we believe one of the best investment strategies in 2022 is to buy stocks that will solve The Great Shortage.
We're talking stocks that will help bring down food and oil prices…
Solve the labor shortage…
Boost home inventory and re-balance the housing market…
Help fix broken supply chains…
Increase lithium and polysilicon production…
Those stocks project as mega-winners in 2022.
We think it's time to buy them with both fists.
As a result, we've put together an exclusive research report for you that includes the five best stocks to buy today to play The Great Shortage of 2022.
Let's dive right in!
UiPath (PATH)

Long-term, we're exceptionally bullish on UiPath (PATH) stock as the market's highest quality pure-play on the Automation Revolution.
The thesis is simple.
UiPath is an enterprise software company that's making AI-powered software bots to automate business processes.
The company's core platform constitutes an army of software robots that leverage AI-based computer vision. This allows them to perform the vast array of tasks a human would when executing business processes. These include but aren't limited to logging into applications, extracting document data, moving folders, completing forms, and updating databases.
Throughout their lifecycle, these bots learn from and replicate workers' steps to optimize workflow and complete tasks more quickly and cost-efficiently.
Essentially, UiPath is using AI to build software robots that efficiently automate mundane enterprise workflows.
Most things a human does can be modeled by data. Theoretically, anything that can be modeled by data can be understood by an algorithm and, therefore, completed by a robot. To that end, software will automate all human workflows in the long run.
To be sure, we're a long way away from the future where robots run offices. But we're not far from automation software and AI beginning to affect the modern enterprise.
Indeed, it's already happening all around us.
There are platforms out there that automate the writing of articles and marketing materials. There are also tools that automate the creation of video content. Advertising is increasingly becoming automated by programmatic algorithms. Checking out from a store is an increasingly automated process, too. Not to mention, in California, robots are starting to cook burgers and chips at various restaurants. And other machines are packing and sorting your Amazon orders at fulfillment centers.
The Automation Revolution has arrived.
UiPath is building the "picks and shovels" for this revolution. It's developing the software algorithms at the center of all these automated technologies. And it's the best in the world at doing so. For three straight years, Gartner has recognized UiPath as the leader in the robotic process automation industry.
In short, UiPath is the world's leading supplier of the critical automation technology that will reshape work over the next decade.
Is it any wonder why we're so bullish on UiPath stock long-term?
This is an $11 billion company with a trillion-dollar opportunity. The long-term upside potential in UiPath stock is very compelling.
Clear Secure (YOU)
Following Sept. 11, airports clamped down on security – rightly so. And soon after, long airport lines became one of America's least favorite things.
So, amid a tech startup boom in 2010, a company by the name of Clear Secure (YOU) was born. By replacing TSA security checkpoints with biometric technology, it intends to create a frictionless travel experience.
The idea was simple. Instead of going through the regular check-in line at airports, where someone scans your boarding pass, checks your ID, and runs a background check, you would take a separate "express lane" to a Clear Secure biometric machine. This would do a quick fingerprint or iris scan, verify your identity, and send you on your merry way.
Genius idea in theory – but in practice, things didn't work out as planned. And that's because biometric tech simply wasn't particularly good through the first half of the 2010s. In short, the machines took too long to make a "match" and weren't actually saving folks (who were paying big bucks for the service) that much time.
But that all changed in the late 2010s. And as it has, Clear Secure has come into its own.
Today, Clear Secure is available at 38 airport locations across the US, where some 5.6 million fliers have used the platform about 61 million times to instantly verify their identity and skip long lines at security.
The company just recently went public. It's valued at around $6 billion and grew revenues by 20% last year – even amid COVID-19's travel decimation.
We think now could be a great time to buy this next-gen tech company. We see it at a critical inflection point, and Clear Secure machines will soon start popping up everywhere.
The company's technology has proven itself in airports. It works, and folks love it (the service's Net Promoter Score is 75). Clear Secure can leverage this early success to become a ubiquity across all airports in America (even the world) and start deploying its machines at sports venues, hotels, restaurants… literally anywhere there's a long line.
And this is already happening.
In addition to 38 airports, Clear Secure machines are at 26 different sports and entertainment locations, including Coors Field (where the Colorado Rockies play), Target Field (where the Minnesota Twins play), and multiple other MLB stadiums.
Hospitals are starting to use Clear Secure machines as well. So are hotels. These time-saving biometric machines are being deployed everywhere!
And to that extent, we think Clear Secure's growth narrative has a long runway ahead. After all, the company only has ~5 million users today – yet 90 million Americans alone take at least two flights per year, and billions of people across the globe find themselves waiting in long lines when traveling every single year.
This could easily be platform that counts over 100 million global users by the back half of the 2020s. And if that happens, this $6 billion company could one day be worth $100-plus billion.
So… if you believe that time really is money… then you may want to consider taking a position in Clear Secure stock today. This is a company that will save you a lot of time – and could make you a lot of money along the way.
Toast (TOST)
Toast (TOST) is the "restaurant technology company." It's created a robust, cloud-based end-to-end technology platform purpose-built for the entire restaurant community.
This platform integrates hardware and software solutions across a restaurant so that operators can truly manage every single facet of their business from a single hub.
This includes payment processors and payment processing software; digital ordering and fulfillment software; marketing software; loyalty program and gift card management software; financial, loans, and banking services; payroll management software; reservation management software; supplier management software; contactless payment hardware, like QR codes; and more.
It's truly the all-in-one tech platform for restaurants.
Currently, Toast's platform is operational in over 48,000 restaurants, through which it has processed over $38 billion in gross payment volume over the past 12 months.
Restaurant operations are unique. Companies like Shopify (SHOP) and Block (SQ) are designing one-size-fits-all fintech solutions to help merchants modernize their businesses. But given restaurants' unique needs, they fall outside the scope of those solutions. To that end, we see a huge opportunity for a company to emerge as the "Shopify for Restaurants," so to speak.
With the biggest install base, the largest payment volume, the most talented team, and the most resources, Toast is the unrivaled leader in this space. It will be tough for anyone to compete with the company in the long run.
There are some network effects at play here. A healthy portion of restaurants are multi-location operations. If Toast signs one of those multi-location operators and impresses in a trial run, it's highly likely the company will win a contract for all of the restaurant's locations.
We view the all-in-one value prop as enormous. With so many disjointed operations, running a restaurant can be overly complex – and Toast makes it easy.
Further, the addressable market is huge, with about 22 million restaurant locations in the world that do about $2.6 trillion in annual sales. Let's say Toast can nab 20% of that market. That equates to $520 billion in GPV. Historically, Toast's revenues have measured just north 3% of GPV, so $260 billion in GPV should produce around $16 billion in revenue. Application software stocks like this are trading around 12X sales. That multiple implies a near $200 billion valuation for the company in the long run.
Toast is a really high-quality enterprise software stock with an enormous first-mover advantage in a multi-trillion-dollar market. The company is a long-term winner. The only question is valuation. But if Toast knocks it out of the ballpark and dominates the restaurant tech space, this is a $200-plus billion company in the making.
Li-Cycle (LICY)
One tiny company by the name of Li–Cycle (LICY), which is merging with the SPAC Peridot Acquisition Corp. (PDAC), appears to have cracked the lithium-ion battery recycling code.
Li-Cycle is a $1.7 billion battery recycling company in North America that – thanks to its proprietary, breakthrough "Spoke-and-Hub" technology process for battery recycling – projects as the unrivaled leader in the EV battery recycling market by 2030.
In fact, there are really two big breakthroughs here.
The first breakthrough is in the Spoke part of the process. In it, Li-Cycle takes lithium-ion batteries and mechanically processes them into "black mass," which is essentially a bunch of shredded lithium, nickel, cobalt, and other metals. The breakthrough here is Li-Cycle's all-in-one mechanical processing functionality.
Since mechanically processing lithium-ion batteries to produce black mass is such a complex process, most other recyclers have tailored their methods to specific battery types. Therefore, they have niche end-market applications. Li-Cycle, however, has developed a proprietary method to efficiently produce black mass from any battery type. And it's the only recycler in the world that has figured out how to do it.
The second breakthrough is in the Hub part of the process. In it, Li-Cycle chemically separates the black mass to produce end-use lithium, cobalt, and nickel products, which are then sold back to battery makers to create new batteries. The breakthrough here is Li-Cycle's ultra-effective, zero-waste hydrometallurgical process.
Specifically, there are two ways you can turn black mass into usable metal parts. One is through a pyrometallurgical process that involves smelting or burning. And while effective, it consumes a ton of energy and emits lots of gas.
The other is through a water-based hydrometallurgical process, which is very energy-efficient and emits no gas. Historically, though, hydrometallurgy produces tons of wastewater and has not been very efficient (it only recovers about 50% of the battery metals). These two shortcomings have limited adoption of the promising tech.
But Li-Cycle has developed a proprietary hydrometallurgical process that reuses its own water and recovers about 95% of the battery metals. This is, by far, the best chemical processing technique in the market today.
In other words, Li-Cycle has developed two breakthrough technological processes – one mechanical and one chemical – that will enable it to be the world's most efficient, cheapest, and cleanest battery recycler.
To be sure, Li-Cycle is in the early stages of its growth narrative. The company has only built two Spoke facilities and is currently in the process of building its first Hub facility.
But the early stage nature of this company is reflected in its valuation – just $1.7 billion. And if management can execute and successfully commercialize the company's breakthrough technology processes, then this will one day be the $20-plus billion giant of the EV battery recycling market.
That's why you should consider taking a position in Li-Cycle stock today.
TuSimple (TSP)
Longtime readers know how we feel about the autonomous trucking market: We love it.
And we love it because trucks face less permutations on the roads than passenger cars do. Less permutations means easier automation, and therefore, we see autonomous trucking as the first evolution of the Self-Driving Revolution. That is, by 2030, we only see about 10% of passenger cars reaching L4+ autonomy. But in trucking, we think that number will be north of 20% (both stand at zero today).
Obviously, we want exposure to this explosive autonomous trucking market.
But this market is very crowded. There are dozens of players, and all are hoping to crack the autonomy code to become the next big thing in the $4 trillion global truck freight market.
But when all is said and done, only a handful will strike gold in the self-driving revolution…
One of the winners in this trillion-dollar race will likely be TuSimple (TSP).
TuSimple is a San Diego-based autonomous trucking startup that's developing a fully-integrated software and hardware solution to enable L4+ autonomy in long-haul semitrucks. Specifically, the company is partnering with auto OEMs Navistar and TRATON to create a new generation of completely self-driving trucks powered by TuSimple's proprietary software system and world-class hardware stack.
This company is our pick to win the self-driving trucking race.
Why? TuSimple has all the right ingredients: It's beaming with talent. It's got breakthrough technology. It's figured out how to commercialize that breakthrough technology through a novel business model. It's supported by the biggest players in trucking. It's making great commercial progress. And it's replete with cash.
All management needs to do is execute – and TuSimple will become a $100 billion company one day.
Here's the story.
TuSimple was founded by a Caltech PhD in computation and neural systems. As a Caltech grad myself, I can tell you that this guy is the stuff of legend there. And he's also  revered among the global scientific community as an expert in artificial intelligence (AI), machine learning, and computer vision. Over the past five years, he's attracted a team of highly skilled engineers to tackle the self-driving problem, including a ton of MIT grads and a bunch of former Uber (UBER) and Waymo engineers.
According to one of my sources in the AV space, TuSimple has amassed one of the most gifted teams in the industry today.
This confluence of talent has created a proprietary automation software for perception, planning, control, machine learning infrastructure, and mapping. This platform has enabled multiple performance breakthroughs, including unprecedented 1,000-meter perception range – even in low-light conditions.
And importantly, this tech is protected by 318 issued patents.
Additionally, TuSimple has figured out how to commercialize this ingenuity. Instead of just integrating the tech into semitrucks, TuSimple is creating its very own end-to-end autonomous trucking ecosystem called the Autonomous Freight Network, or AFN.
TuSimple will not just create and sell self-driving trucks. It will also establish a network infrastructure of terminals and routes for these self-driving trucks to drive on. Remember; the less permutations, the easier to automate – so, TuSimple is essentially trying to make as controlled of a trucking environment as possible to reduce the number of permutations and ensure that its truck can be more effective than competitors'.
It's genius.
Of course, there are execution risks to TuSimple building these trucks and fleshing out the AFN.
But such risks are reduced by the company's backers, current commercial progress, and balance sheet.
Post-IPO, there's about $1.5 billion in cash on the balance sheet. And everyone from Volkswagen (VWAGY) to Goodyear (GT), Union Pacific (UNP) to U.S. Xpress (USX) and Kroger (KR) has invested in this company. Plus, it's already logged over 4.6 million miles with its self-driving trucks. And it just recently completed the fastest-ever cross-country trip with one of its autonomous trucks – a testament to the robustness and readiness of the company's underlying tech.
With all those backers, resources, and milestones, TuSimple has what it takes to turn its promising technology and novel business concept into a booming self-driving empire worth a ton.
This growth process starts now – literally. TuSimple had its IPO just a few weeks back. The stock soared, then dropped. And it's now consolidating right below the IPO price.
We view this as a great time to get in on a next-gen autonomous trucking company at a discounted price. If management executes, we see this as a 10X-plus investment opportunity.
Best regards,

Luke Lango
Senior Investment Analyst