Russia's invasion of Ukraine has now stretched to Day 5. At press time here for The New Digital World, delegates from each side ended Round 1 of peace talks in Belarus; the European Union is sending lethal aid to Ukraine; and with sanctions piling up, Putin has his nuclear forces on high alert.
The Washington Post's description of the conflict is another for the history books: "the world's first crypto war." After all, events involving Ukraine have brought the cross-border nature of cryptocurrency – particularly Bitcoin (BTC-USD) and stablecoins – into sharp focus this week. Here's the latest news and implications for Ukraine, Russia, and the world.
Ukraine and Crypto
Ukrainian resistance to Putin is inspiring – and is probably much more than he bargained for. One way Ukraine is firing back is to demand Russia be cut off from crypto, and, therefore, unable to evade sanctions using these borderless transactions.
But make no mistake: Ukraine loves cryptocurrency.
Crypto's been legally regulated there since 2021 when Ukraine became the #4 nation by crypto adoption, according to the Chainalysis rankings.
Illia Polosukhin, co-founder of the crypto project NEAR Protocol (NEAR-USD), sums up his native Ukraine's attitude in The Verge thusly: "You don't trust the local currency and on top of that, you don't trust banks." Corruption, after all, has been a problem in the former Soviet republics ever since the oligarchs stepped in to capitalize on the power vacuum. This is exactly what Zelenskyy campaigned to change. One way was to create a whole Ministry of Digital Transformation "to become one of the top jurisdictions in the world for crypto companies," its top official told The New York Times.
And now it's impossible to deny the wisdom in Ukraine's openness to crypto!
The day after Putin's invasion began, Ukraine basically suspended its whole economy with regards to fiat currency. Internet service soon suffered as well, but as long as you had a working mobile phone, you could transact in bitcoin, like these Danish reporters used to flee Ukraine… Or you could buy Tether (USDT-USD) stablecoins on Kuna.
Trading volumes for BTC and Ether (ETH-USD) as well as Tether are all surging on the Ukrainian crypto exchange. Friday alone was a new record, with more cryptos traded on Kuna than at the height of the crypto craze in May 2021, reports The Litepaper. It's one of the only ways to navigate the horrifying human tragedy in Ukraine, as we see in the below tweet from Artyom Fedosov, a developer for the Silicon Valley startup Portside:
My Ukrainian credit cards don't work anymore. I'm safe physically in Kazakhstan, but all my savings are gone.

Crypto is the only money I still have, and today I can say without exaggeration that $BTC, $ETH, and #NFT are going to save my life while I can't come back home.

— ARTYOM FΞDOSOV 🇺🇦 (@usleepwalker) February 25, 2022
Similarly, the Ukrainian government put out a call on Twitter for donations in cryptocurrency, to which the world quickly responded with $22 million in bitcoin and other crypto in two days!
Stand with the people of Ukraine. Now accepting cryptocurrency donations. Bitcoin, Ethereum and USDT.

BTC – 357a3So9CbsNfBBgFYACGvxxS6tMaDoa1P

ETH and USDT (ERC-20) – 0x165CD37b4C644C2921454429E7F9358d18A45e14

— Ukraine / Україна (@Ukraine) February 26, 2022
Vitalik Buterin, the Russian Canadian crypto legend who founded Ethereum, joined thousands of his native countrymen in sharply denouncing Putin's invasion. And The Verge's excellent feature notes that "A member of Russian performance art group Pussy Riot created UkraineDAO, to use 'the power of web3 tech and community to raise funds.'"
Russia and Crypto
Under normal circumstances, authoritarian governments resist cryptocurrency. Under these circumstances, Russia did a 180° on banning crypto as it became increasingly clear that it would be pulled from the SWIFT global electronic payment network amid aggression to Ukraine.
Like the country it invaded, Russia is seeking skyrocketing crypto trading volumes. No wonder – when the ruble is cratering against the U.S. dollar as well as, now, BTC. The Tether stablecoin has now become very popular there as well.
Ukrainians are not the only ones concerned that Putin will use crypto to evade justice. Rumor has it that the next sanctions against him could very well involve cutting off Russian banks from crypto exchanges. But it's unclear how much the United States or anyone else could prevent people in other countries from transacting on something like the Bitcoin network…which was specifically designed to combat government control!
Either way, there's also the question of Russia's oil & gas.
Putin has now fallen out with Russia's best customer, the European Union. If buyers decide to get their oil & gas elsewhere, Russia could always use it to power crypto mining. It's already the third largest crypto miner, and in January, Putin made moves to keep it that way.
There's also an argument to be made that, even though Russia and Ukraine had some peace talks, Russia is destabilized to such an extent that people might be done with Putin – AND done with depending on fiat currency that puts them at the mercy of whoever's in power.
So, what do we make of all this? The battle for Ukraine is maybe the biggest in a long line of examples highlighting how crucial cryptocurrency will be to navigating this wild world of ours. And not just in wartime. Look at how immigrants can now send money to Mexico – much more cheaply, and without currency depreciation – by sending bitcoin home through Coinbase. It's a New Digital World out there, and we'll all be a part of it.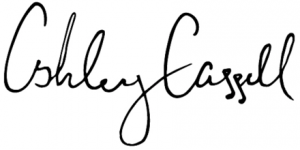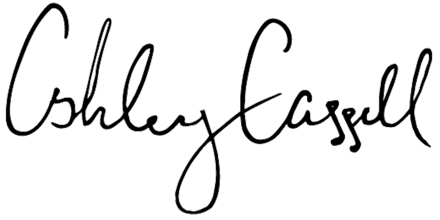 Ashley Cassell
Contributing Editor, The New Digital World
P.S. Today, experts believe that NFTs and tokenization are about to generate a projected 544x more wealth than bitcoin. To help you get started, Charlie Shrem has released a new video detailing exactly how to play the NFT and tokenization boom… even the name of a crypto to buy today. Click here to see all the details.
On the date of publication, Ashley Cassell did not have (either directly or indirectly) any positions in the securities mentioned in this article. The opinions expressed in this article are those of the writer, subject to the InvestorPlace.com Publishing Guidelines. To have more news from The New Digital World sent to your inbox, click here to sign up for the newsletter.