Price-wise, Bitcoin (BTC-USD) is provoking "Extreme Fear," as reflected in the Bitcoin Fear and Greed Index. In the bigger picture, Bitcoin is also providing hope – as an alternative to the fiat economy run by a few old people in outdated suits that keep allowing the world to burn.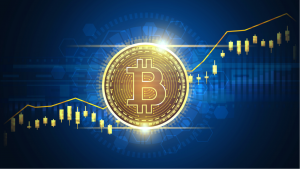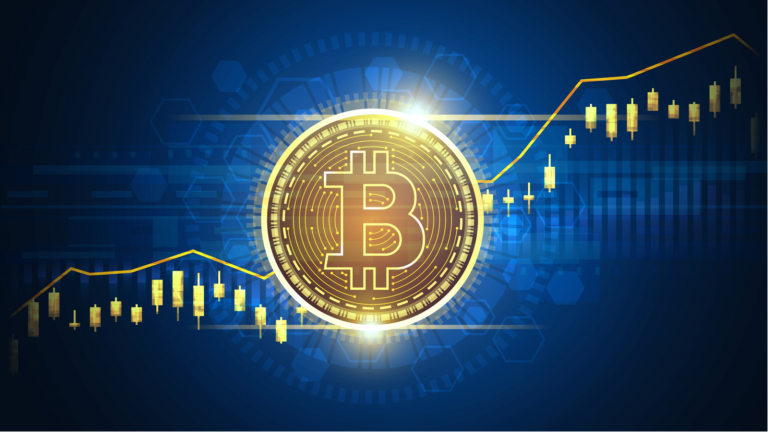 Hope is exactly what citizens of (for example) the Central African Republic need. With an economy built on extractive industries like gold, diamonds, and timber, the CAR struggles with poverty, political corruption and violence. "Less than 15% of the total population [holds] a bank account," as this African finance NGO explains. And those who do are, amazingly, still forced to use a currency system controlled by France.
At least, the Central Africans were forced to use that currency… Until now. President Faustin-Archange Touadera announced last Wednesday that the CAR will now also accept bitcoin as legal tender. The move seems intended to liberate the CAR economy from manipulation by France, Russia, China, "or the Americans, for that matter," according to Alex Gladstein.
Gladstein is the chief strategy officer of the Human Rights Foundation – and he has thoughts on how these newest bitcoin initiatives can find better success than El Salvador.
El Salvador's strategy is "a surveillance and control machine because you have to put in your ID, and it's a custodial solution" where your BTC is housed by the government, says Gladstein. "I always thought the state-run app was the wrong way to go. As long as the Central African Republic government doesn't try anything like that, I'd be more positive."
But it's not just politicians who see bitcoin as empowering:
At the Bitcoin 2022 conference in Miami, a tech entrepreneur named Fodé Diop gave a whole speech about it. Bitcoin is a "unifying currency," Diop argues, that could allow nations to come together as a "United States of Africa" with a diverse and vibrant economy.
And in South America, plenty of people are gravitating to bitcoin organically. In Argentina, for example, "crypto adoption is becoming mainstream," reports Blockworks. You're allowed to get 20% of your salary in crypto, and "recently, Argentine authorities announced an innovation hub to boost fintech and crypto startups."
Worldwide, crypto adoption is up more than 880%, as of Chainalysis' latest annual report in October! As more dominoes keep falling to the future of finance… the industry is forced to move into the New Digital World.
Wall Street has been making concessions to bitcoin for a good couple years now – and they're only getting bigger:
On Wednesday, we learned that Goldman Sachs has made its very first loan that was entirely collateralized by bitcoin. Specifically, Coinbase (NASDAQ:COIN) was the one to put up 4,487 BTC, "worth around $170 million at the time," to obtain the loan, according to CoinTelegraph.
Even Fidelity Investments is now going to offer bitcoin for your retirement account!
Fidelity is perhaps the most buttoned-up of the old-timey Boston firms… But, as it's also America's foremost 401(k) provider, Fidelity's been under pressure to make bitcoin available to everyone – not just the hedge funds and other "accredited investors." So, if your employer allows, you'll soon be able to allocate up to 20% to BTC in your Fidelity 401(k).
Putting some numbers to this: Fidelity is home to $4.5 trillion in assets under management (AUM).
$2.7 trillion of that is in equities. That sort of volume is really supportive to stock prices. And its effects are practically automatic: When you compare stock returns from different times of the month, you'll find that "all of the positive excess market return occurred during the four-day turn-of-the-month interval," according to Purdue University.
The research accounts for all sorts of other factors… So, the likeliest explanation is that simple, monthly investment strategies are what props up the stock market, long term.
Now imagine some extra billions flowing from stocks to bitcoin at Fidelity over the next year or two! The "automatic buying pressure" could create a pretty substantial effect on bitcoin – which sits at a $684 billion market cap today.
That's even aside from the demand for bitcoin to do what it was built for: make payments!
Given all the bitcoin adoption that's been going on internationally, we're talking about a global payment network that could rival Visa (NYSE:V).
I say "could," but according to the analysts at Cathie Wood's ARK Investments, it already is!
In their Big Ideas 2022 presentation, Slide 47 charts the volume of bitcoin versus Visa payments. BTC was closing in on Visa for the previous three years… Then, in 2021, BTC settled more than $13 trillion in payments. That was a good 20% more than Visa (more like $12 trillion)!
The Bitcoin network itself isn't really optimal for massive, global use – which is why so much development is going to BTC scalability solutions. This was a big theme at Bitcoin 2022, which had plenty of celebrity speakers – and yet the newest, hottest projects and offerings on the Lightning Network pretty much stole the show.
It's not just bitcoin, of course. Even while other tech companies suffer layoffs, data from LinkedIn shows "a 73% jump in crypto hiring compared to two years ago." Venture capital is still surging into crypto projects – so they should have plenty to work with in building the New Digital World. It's a good reminder to play the long game and invest for the fundamentals…not short-term momentum.
On the date of publication, Ashley Cassell did not have (either directly or indirectly) any positions in the securities mentioned in this article. The opinions expressed in this article are those of the writer, subject to the InvestorPlace.com Publishing Guidelines. To have more news from The New Digital World sent to your inbox, click here to sign up for the newsletter.