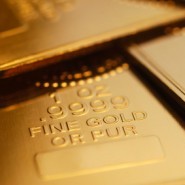 In the past several weeks, the metals markets have been, shall we say, crazy. Silver and gold have fallen 39% and 25%, respectively, since early February. Copper is down 16% since then. Palladium and platinum are off 7% and 21% for the same period.
Just ugly.
Sure, every market ebbs and flows from one day to the next. But these pullbacks from metals aren't mere ebbs and flows. They're huge, prolonged meltdowns, and might well point to deeper fundamental problems.
Or they might not — that's the crux of the challenge. These big dips might just reflect a knee-jerk reaction from traders who got a little spooked when metals stumbled a little more than we've gotten accustomed to. If that's the case, then there's a good chance some or all of these commodities are due for a bounce.
As usual, the question is answered on a case-by-case basis for each metal.