It's no secret that master limited partnerships (MLP) are hot.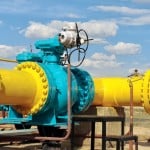 The once obscure security type has moved into to mainstream as investors have been forced to look outside the box when it comes to finding income.
Low interest rates have made traditional income sources like CD's and Money Market funds pretty much useless in the current environment. On the other hand, MLPs — which are required to pass on much of their cash flows — are currently offering huge yields in the 5% to 9% range.
That has made them a perfect stomping ground for income seekers.
And Wall Street has answered their siren song. There are 19 different exchange-traded funds (ETFs) that track the MLP sector. So do we really need any more MLP ETFs? Well, Wall Street seems to think so, launching three new MLP ETF products.
The question now is whether or not they add anything different to the equation for investors.
A "New" Index & Non-Energy MLP Exposure
Most investor money in the MLP sector lies within just a few ETFs — $10 billion of which is in the ALPS Alerian MLP ETF (AMLP) alone. The top five funds in terms of assets track broad, well-known indexes, so recent MLP ETF launches have focused more on yield, alternative indexing or "gimmicks" to attract investors' dollars. The recent three fund launches are no different.
First up is the Barclays OFI SteelPath MLP ETN (OSMS).
OSMS is structured as an exchange-traded note (ETN). That basically means that it's a debt obligation of a sponsoring firm — in this case Barclays. There are advantages for funds to be structured as ETN's as SEC regulations permit ETFs from holding more than 25% of a portfolio in MLPs. The previously mentioned AMLP is technically a corporation and gets "taxed," causing it to underperform is index by a wide margin in boom times.
As for the underlying index that OSMS is based-off of comes courtesy of Oppenheimer and investment manager SteelPath. SteelPath is one of the more successful active managers in the MLP sector, with its mutual funds receiving pretty high grades from Morningstar. OSMS will track a benchmark of midstream-only MLPs. That means strictly pipeline, gathering and processing firms. The index will also focus on maximizing distribution growth and lowering commodity sensitivity. Current holdings include Magellan Midstream Partners (MMP) and Sunoco Logistics Partners L.P. (SXL).
Expenses for the new MLP ETF are high, but in line with many of its peer funds. Currently, OSMS charges 0.85% — or $85 per $10,000 invested — in expenses. As for maximizing distribution growth, based on its first quarterly dividend payout, OSMS yields 4.3%. That's ot exactly in the high range of MLP funds.
Next up are a pair of ETNs issued by UBS.