If the trend is your friend, there's little reason not to like Facebook Inc (NASDAQ:FB). But considering an extended run in FB stock and the broader market, liking shares at a discount using a no-cost, limited risk spread makes more sense for less right now. Let me explain.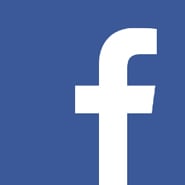 I've said it once and I'll say it again, "not much has changed for Facebook" since late February when this strategist covered the tech giant. Actually, that's not entirely true. Nor is it true for FB stock.
Over the past couple week's social media competitor, well kinda, sorta, Snap Inc (NYSE:SNAP) has gone public. At the same time, buzz of Zuck's future in politics has cooled a bit and hoodies have been spied being worn back in the Bay Area.
Actually, the reference to Zuckerberg's favorite article of clothing could be "fake news" manufactured by this writer. Having said that, whether there's two "huge" developments with Facebook is up for debate…or not.
The real concern remains the undeniable optimism reflected in both FB stock, as well as the broader markets. Investors and probably some worn down bears, continue to seemingly support every piece of new information as more proof of alternative facts, that this time the bull is truly different.
FB Stock Daily Chart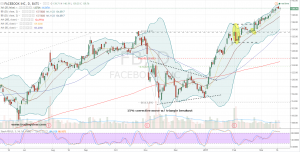 Click to Enlarge Since last discussing Facebook shares nearly one month ago, the stock has been relatively well-liked by investors. FB is up by about 4.5% and made quite a few, new all-time-highs in the process.
At the same time, the S&P 500 and Nasdaq Composite have done a little bit of the latter, but with much more modest gains of less than 0.5% and 1%, respectively.
Given the post-earnings narrowing price consolidation of twelve days that followed what I described as a post "fake news" bearish reaction; I optimistically respected and presented the bullish case for shorter-term traders.
In the here and now, the trend in FB stock remains firmly up. That's especially true in the context of the last month where rotational favor has supported shares. Now for the bad news. It's our unsubstantiated view that while trends can persist for longer than one thinks possible, I believe it's time to like Facebook as a pullback candidate.