#3: How much do your other investments need to earn to meet your retirement expenses?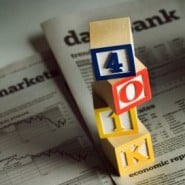 Take your expense estimate from Question 1 and subtract the after-tax Social Security payout from Question 2. Also subtract any other fixed-income streams you expect, such as from a traditional pension or a trust. The amount left over is what you'll need to generate from your investment portfolio.
This number is critical because it will determine what kind of returns you need to generate … and what kind of risk you can take.
For example: Let's say you need $100,000 per year to maintain your lifestyle in retirement and that Social Security is on the hook to pay you $50,000. After taxes, that $50,000 becomes $36,000 … meaning you'll need your portfolio to throw off $64,000 in after-tax income. On a $1.5 million portfolio, that amounts to a return of 4.3% after tax, or a little less than 6% before tax (for now, I'll assume all investment income is subject to the same 28% tax rate).
Is that a realistic figure for you? If not, you might need to downsize your retirement goals or postpone retirement for a few more years to build a bigger nest egg.
Be honest with yourself here. It's better to make any hard decisions today while you can still make changes than in retirement when it is too late.