Netflix (NFLX) stock slapped the bulls in the face last week, or did it?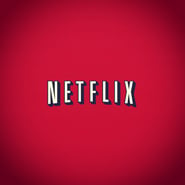 The company announced that it had fallen short of Wall Street earnings estimates by a penny when it earned 7 cents per share for the latest quarter.
As we all know by now, the stock immediately shed about 10% to trade back to $100, where it sits just below now.
So the question is, do you buy, hold or sell from here?
Making the Argument for Netflix Stock
The bears think they've got this one wrapped up, centering their argument around valuation. Yes, Netflix stock is trading at a relatively high valuation, with a trailing 12-month P/E ratio of about 270 and a forward P/E ratio of 390. Certainly that means NFLX is ridiculously overpriced? Nope.
Care to guess what the P/E ratio was last year this time? It was 280 and 190 (TTM and forward, respectively), and that was before the company took off on a 12-month flight that landed shares prices about 100% higher.
The lesson here? Overvalued can always become more overvalued, especially with a quality product (just ask anyone that owns a Ferrari), or in this case, Netflix stock. You want the value of a Ford or Chevy, go buy Apple (AAPL) instead of Netflix.
NFLX also took a lashing on management's lowered guidance, but there is a catch there as well. Netflix referenced lowered margins as the result of plans to continue growth into foreign markets, expressly pointing out that these will break even in 2016 and return to "material profits" after then.
We've heard this type of talk from the company before, as it was working to expand domestic markets; and guess what, it paid off in spades for Netflix stock.
We follow a "numbers don't lie" approach with holdings like NFLX, and the numbers are telling us that shares are worth buying at $100.

Technicals Matter: The charts tell us that Netflix stock remains in a consolidation pattern roughly 25% below its highs. Staunch support from the stock's round-numbered $100 level with increasing volume tells us that value buyers are engaging the shares at this price. Additionally, the stock has momentum support below current levels in the form of its rising 200-day moving average.
NFLX Shares Aren't Crowded Yet: The best time to be selling a hot name like Netflix is when everyone else is bullish. Currently, only 58% of analysts covering Netflix stock have it ranked a "buy" or "strong buy." Compare that to let's say Apple, which has 82% of analysts covering it recommending it a "buy" (and the stock is up 15% compared to NFXL 100% for the last 12 months). So you can see just how uncrowded Netflix stock remains.
Subscriber Growth Remains Strong: Subscribers are the lifeblood of Netflix stock. The company's forecast for subscriber growth remains strong without even scratching the potential for entry into markets like China. The latest scuttlebutt about the new credit cards knocking subscriber numbers down because folks will have to update their payment information is bunk. Netflix remains one of the best values for cord cutters, they'll take the time to re-up.
So how do you trade Netflix stock now? As we mentioned, technical buyers are supporting the consolidation at $100 so we believe that current prices have some merit for entering new positions.
This doesn't mean that Netflix stock can't get knocked down further if the market sees another 10% decline. In that case, we would add to existing Netflix positions to lower our average price per shares (known as dollar cost averaging) focusing on the $85 as the next level of support.
From there, the long-term fundamental and technical picture should remain strong for this long-term bull market leader.
As of this writing, Johnson Research Group did not hold a position in any of the aforementioned securities.
More From InvestorPlace