Netflix Inc. (NFLX) has been mighty good to many investors. After all, NFLX stock raced up 10-fold from 2008 to 2011, creating a ton of wealth at a time when many traders desperately needed something to be happy about in their portfolio.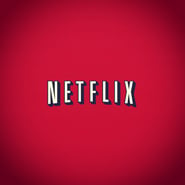 And, of course, Netflix is a consumer powerhouse with many loyal users who prefer the streaming service to cable.
NFLX is a true "disruptor" in the sense that this company has almost single-handedly called into question the future of cable television.
But now, the show's over.
Sure, some pundits have said this before — including me in 2012 after the ill-advised Qwikster debacle that alienated many customers and resulted in headwinds for Netflix earnings and a PR disaster for CEO Reed Hastings. And at every turn, NFLX stock proved them wrong.
But now that the company has hit a wall on subscriber growth, the whole story line is looking shaky.
Netflix Earnings Data Hints at Problems
Sure, Netflix earnings met expectations. But keep in mind that those earnings were a meager 7 cents a share. In fact, year-to-date in 2015, the total adjusted profit of Netflix is just $245 million in total — awfully slim for a company that was valued at around $50 billion before the recent dive in NFLX stock price.
Yes, there are plenty of tech stocks that survive on very thin profits as they grow, notably Amazon.com (AMZN), which has staged an 80% rally in the last 12-months. It's not just the earnings that are a red flag, however, but also the top-line growth potential.
After all, the reason for the 10% dive in the last few days has been a shortfall in U.S. subscriber growth.
Netflix brought in 880,000 new U.S. customers last quarter, a significant shortfall from the nearly 1.2 million expected by Wall Street. That's bad enough, but its excuse of "involuntary churn" because many users were bounced as their credit/debit card numbers were changed and they didn't update billing info? That's just about the craziest thing I've ever heard. Maybe a small amount could be attributed to something like that, but nothing that would add up to a 26% shortfall from subscriber-growth targets.
Furthermore, there seems to be trouble on the margins front. Netflix earnings filings show the cost of revenue for U.S. subscribers grew 5.3% sequentially vs. just 3.7% actual revenue growth quarter-over-quarter.
That's not exactly a death knell considering that the long-term trend has shown revenue growing faster than expenses, but it's still not a good sign as NFLX stock investors are concerned about the cost of content — particularly considering international streaming is still operating at a loss.
Look, I'm not going to sit here and make a valuation argument based on the forward price-to-earnings of 300-something, because those arguments are oversimplified. But I do think that it's safe to say that kind of premium on future earnings should be offset by some certainty of material growth in the very near future, and I don't see that in the latest Netflix earnings.
In fact, I see a risk that the cost of content may be rising for NFLX stock and that the once-reliable subscriber growth in its key U.S. market may not be as solid as thought.
When a momentum play like Netflix stock sees red flags like this, a pullback is natural. And if those troubling signs aren't corrected quickly, it could mean a very painful period for NFLX stock.
I would be very reluctant to hold here given these factors, and it may be wise to take some profits off the table if you own Netflix.
Jeff Reeves is the editor of InvestorPlace.com and the author of The Frugal Investor's Guide to Finding Great Stocks. As of this writing, he did not hold a position in any of the aforementioned securities. Write him at editor@investorplace.com or follow him on Twitter via @JeffReevesIP.
More From InvestorPlace