Netflix, Inc. (NFLX) stock surged to all-time highs on Wednesday, and was joined by fellow tech heavyweights Amazon (AMZN) and Alphabet (GOOG, GOOGL). With NFLX stock reaching more than $130 per share, Netflix has now soared a miraculous 165% in 2015 alone.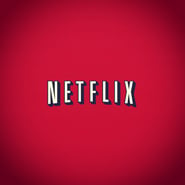 NFLX stock remains the single-best performer in the S&P 500 on the year, and with the options market signaling that it expects further bullish moves ahead, this name seems to have everything going for it.
That said, there are a few recent, not-so-bullish revelations regarding the Netflix service. Anyone planning to hold shares for longer than a few weeks should keep these developments in mind.
Dark Web Markets Selling NFLX Access
The internet is a big place, and one part of it in particular tends to facilitate an outsized amount of shady activity. It's called the "Dark Web," and it can only be reached through obscure browsers that make your IP address untrackable. Because of the anonymity, marketplaces have arisen where "every possible service and every possible flavor you could think of was being made for sale," says Intel Security CTO Raj Samani.
Here's where that concerns NFLX: Some of these illicit marketplaces are selling Netlfix account access for dirt-cheap rates. TechInsider found that some lifetime subscriptions to Netflix were going for less than $1. Other services like Spotify and Time Warner's (TWX) HBOGo were also being hawked on the cheap.
Needless to say, the existence of such marketplaces threatens NFLX and its business, since users may find their accounts suspended for suspicious activity. Then of course there's the opportunity cost of the lost revenue.
Piracy Advancements
There's stealing account access to an existing account, and then there's outright piracy of the content on the site, which is also becoming more pervasive. NFLX has up until recently been able to prevent pirates from jacking its high-definition (4K) video, but that seems to have changed.
NFLX is currently investigating the recent propagation of 4K-quality rips of its content, something that was once thought to be impossible, or close to it. But now that the code is cracked, don't expect the flow of free downloads to stop anytime soon.
What's an Investor to Do?
It may seem odd that NFLX stock is soaring to all-time highs just as these two seemingly major threats begin to emerge more clearly than ever. (It is odd, actually.)
That said, these two threats won't do much to slow the increasing popularity of NFLX, which is making a global push and has been posting quarter after quarter of blowout subscriber growth. That's because the vast majority of people just want a safe, legitimate, convenient, affordable way to consume content and take it easy. Let's just Netflix and chill, folks.
Taking to the dark web or downloading illegally ripped versions of content isn't as safe, legitimate, or convenient as just going through NFLX itself. Not to mention it's, y'know … illegal.
Plus, while Dark Web marketplaces may seem tempting in theory, remember that you're buying something from someone with no moral compass, so get ready to have your own credit card number compromised in the process.
While a small percentage of tech-savvy web denizens will exploit these loopholes to avoid paying $9.99 per month, the far bigger threat to NFLX stock is merely its outrageous valuation.
I understand that momentum stocks like Netflix are much more about growth and dramatically higher profitability in the future than any current-day valuation metrics, but there's always a limit to the euphoria. At a forward P/E of 500, a PEG ratio of 25, and trading at 8 times sales, NFLX shares are fatally bloated.
For now, this stock continues to be a case study in the Greater Fool strategy of investing, where traders buy something they know to be overvalued merely to sell it later to the "greater fool," who is willing to pay an even higher price. But eventually this game of hot potato has to end, and frankly speaking, it won't be because of the Dark Web or pirated content.
As of this writing, John Divine was long AMZN stock. You can follow him on Twitter at @divinebizkid or email him at editor@investorplace.com.
More From InvestorPlace