Jumping to an all-time record closing high on Dec. 4, 2015, Netflix (NFLX) shareholders found themselves at a fork in the road. The phenomenal growth story that is the NFLX stock price continues to impress, with its 155% year-to-date performance putting to shame the benchmark S&P 500 index. At the same time, there are questions regarding the future stability of Netflix stock.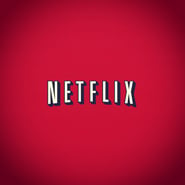 Their international expansion ambitions are certainly not cheap, while competitors are rapidly encroaching with attractive alternatives. Recent trades have broadly pushed Netflix stock lower by 4% over the past week. Is this a sign of things to come, or can shares rally out of the present funk?
Of the 43 Wall Street analysts covering Netflix stock, only two of them have issued a "sell" recommendation, with most forecasting continued strength in the Internet television network service. Nevertheless, serious competitive concerns may eventually shift the pendulum to the bearish side.
Gaining infamy among cable programming providers as a disruptive business — streaming services contributed to a 40% decline in TV ratings in the second half of 2014 — NFLX is finally getting a taste of its own medicine.
Cheap alternatives, ranging from the $35 Chromecast by Alphabet (GOOG, GOOGL) or the $40 Fire TV Stick by Amazon.com, Inc. (AMZN), offer much of the same flexibility and convenience that Netflix subscribers have come to love. And if Black Friday sales of the aforementioned devices were anything to go by, Netflix stockholders have some thinking to do.
Adding to the challenges are the rising costs of program licensing rights, which up until recently represented the bread and butter of NFLX stock's business strategy. Companies eager to carve up the streaming services market — primarily fierce rival Hulu — have sharply lifted demand for licensing.
Netflix responded to the premium charge by simply closing its wallets. In the past few years, management has let several licensing rights expire, noticeably shrinking its content portfolio.
While such measures may save some upfront costs, licensing is an unavoidable fact of life for almost any media organization. It also contradicts the aggressive international expansion plan that is both an opportunity and a liability for Netflix stockholders.
Although the company has set forth a timeline of the end of 2016 to become fully global, its success will hinge in part on resolving tricky international copyright laws. A particularly thorny obstacle is geo-blocking, or the prevention of watching content across national borders. In Europe, there is a growing movement to dismantle geo-blocking, but the issue will likely be lengthy and costly for Netflix stock.
With so much focus centered on being the global leader in online streaming services, there is a risk of alienating the original business strategy that made the company a juggernaut within the industry and in the financial markets. According to data provided by Bloomberg, net subscriber growth in the U.S. has sharply dropped after spiking earlier this year. In the two most recent quarters, subscription growth averaged 3.2 million, which compares unfavorably to the 4.6 million average achieved in Q4 2014 and Q1 2015.
In the nearer term, these factors may continue to pressure the NFLX stock price, which has largely gone nowhere since early August. Also, investor sentiment may be pensive in light of the astronomical premium that must be paid against trailing and forward earnings.
However, some proper context is in order.
Ambitious expansion targets for Netflix stock are gaining traction, as evidenced by increased top-line sales trends. Although revenue growth isn't at the same pace it was several years ago, it is nevertheless chugging along at a respectable rate.
In addition, the company benefits from a dual-pronged approach. Licensing of third-party content is key, yet original programming by NFLX — led by critically acclaimed shows like House of Cards and Orange Is the New Black — has been a huge revelation.
It's important to note that none of these positive attributes can be obtained without cost. The massive investments made into its in-house programming or its global strategy have pressured the balance sheet.
However, when the "House of Netflix" is finally built, few will be able to compete against it. The company has already contributed to a structural paradigm shift in U.S. viewership habits. It wouldn't be that big of a stretch to assume it could do the same in other regional markets.
Inevitably, the NFLX stock price will cool down after notching what should be another remarkable year in the company's relatively short history. Competitive challenges and fundamental headwinds have already taken some of the sheen off.
Ultimately, though, the direction of media consumption is moving rapidly toward online streaming, and Netflix stock is in an advantageous position for this long-term trend.
As of this writing, Josh Enomoto did not hold a position in any of the aforementioned securities.
More From InvestorPlace