First an Emmy, now an Oscar.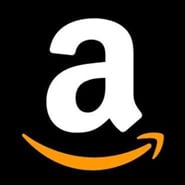 Amazon (AMZN) Studios, the production arm of the ever-expanding retail giant, is serious about producing great video content for Prime subscribers. In a recent interview, Amazon CEO Jeff Bezos said, "We want to win an Oscar. Amazon has already won Golden Globes and Emmys."
Should Amazon stock owners fear that Jeff Bezos is wasting money on feature films?
Unlike Netflix (NFLX), Amazon is releasing its features to theaters first with a standard 90-day exclusive window. While AMZN still retains the exclusive home video rights, it doesn't get to release its films day-and-date on the streaming service like Netflix requires.
Theaters May Be a Net Gain for Amazon Stock
There are a few advantages of releasing a movie to theaters first.
First of all, theaters will actively promote movies that they'll be showing in the future with pre-roll trailers. Amazon gets promotion for both the movie and for its whole operation in one go just by agreeing to give theaters an exclusive window before it starts streaming the movie. AMZN stock investors can't complain about free promotion.
Second, a theatrical release lends an air of legitimacy that straight-to-home-video releases (like Netflix's) lack. If you want to win an Oscar, your film better be in theaters.
Finally, it's not like Amazon is just giving theaters the film for free. Amazon will take the normal share of box office sales for any film it distributes. That offsets at least some of the opportunity cost for Amazon stock investors of not releasing the film to Prime Instant Video at the same time as theaters.
But the negative impact from theaters might not be so bad. Despite the industry posting an all-time record for box office revenue in 2015, the total number of tickets sold was lower than 17 of the last 20 years.
Simply put, people aren't going to the movies as much; they're staying home and streaming content on their TVs and computers.
Why Amazon Stock Investors Should Be Excited
Original content is all about driving subscribers to Prime. Netflix adopted the same strategy with its original content, and has seen tremendous success with subscriber growth.
But driving subscribers to Prime just to watch Instant Video won't move the needle for Amazon stock investors. The key to making Prime profitable is encouraging members to shop on Amazon more.
Amazon CFO Brian Olsavsky has some good news on that front. During the company's third-quarter earnings call, he told Amazon stock investors, "We have seen buying habits that look like normal Prime customers or other Prime customers from the group that comes in through the digital pipelines, but we do also see a higher pickup in retention rates and free trial conversions."
In other words, Prime members who sign up for the Instant Video service buy just as much merchandise on Amazon.com's retail site as Prime members who sign up through other avenues. What's more, they convert better from free trials and cancel their subscriptions less. Thus, they have a higher customer lifetime value for AMZN stock investors, enabling the company to spend more to acquire those customers.
And Prime customers spend much more than nonmembers. Some estimates say they spend twice as much as a typical customer.
That's where Amazon stock investors make their real money: from AMZN's retail operations. But those sales are driven by increasing Amazon's Prime membership base.
Adam Levy owned shares of AMZN as of this writing.
More From InvestorPlace