Just because a stock trades below $10 does not mean it is cheap. Furthermore, a stock below $10 does not necessarily mean it's some untried small-cap stock, as there are many companies like Ericsson (ERIC) that trade below $10 but still carry multibillion-dollar market capitalizations.
True stock values come in companies of all sizes, regardless of price. Still, some investors like looking at stocks with low nominal share prices so they can buy in larger lots.
So today, we're going to look at a handful of cheap stocks that fit that bill — and that look like they're primed to at least double in the next year, no less!
The companies we're about to discuss range in valuation from a few hundred million dollars to several billion dollars, but we'll start with the biggest cheap stocks first:
Cheap Stocks to Buy: Nokia Corporation (ADR) (NOK)


Stock Price: ~$7.20
Nokia (NOK) has officially gained control of Alcatel-Lucent (ALU) after making a $17 billion offer. This has created one of the largest, and most diversified telecom equipment companies on the globe, with opportunities and cost synergies galore.
Nokia's purchase of ALU is all-stock. As a result, the price fluctuates depending on NOK. If that buyout were to happen today, the combined company would have a market capitalization of nearly $45 billion, up from Nokia's current $29 billion valuation.
While that may seem pricey, leaving little room for stock upside, $45 billion for the combined company actually will be a bargain.
Combined, the entity will be a juggernaut with more than $30 billion in annual revenue. Furthermore, margins will rise as NOK eyes more than $1 billion in cost savings, Finally, revenue will grow as Nokia piggybacks the presence of ALU in China, and Alcatel off Nokia in India.
In other words, expect accelerated revenue growth, margin expansion, and for NOK valuation to soar.
Considering it's currently a $29 billion company, $60 billion seems fair given the size, scale and growth opportunities.
Cheap Stocks to Buy: BlackBerry Ltd (BBRY)


Stock Price: ~$9.15
There's a big gap between Nokia and BlackBerry (BBRY), with the latter having a market capitalization of $4.9 billion and a current stock price of just more than $9.
It has been a long time since BBRY had a realistic chance to double in stock value over a year's time. However, BlackBerry stock is set up for a tremendous 2016 behind the success of its new Priv smartphone. The Priv is BlackBerry's first attempt at selling its own hardware with a third-party operating system, Google Play and its 1.5 million apps.
During BBRY's last quarter, the Priv pushed BlackBerry's average selling price on smartphones higher by 31% despite being on the market for only one month during the quarter, and being sold by just one carrier. Looking ahead, BlackBerry will launch the Priv worldwide and with more U.S. carriers, and if it can sell just 3 million of the units then its revenue should double and its free cash flow should soar many times over.
The bottom line: BBRY's future is brighter than it has been in a long, long time.
Cheap Stocks to Buy: Groupon Inc (GRPN)


Stock Price: ~$3.00
Like BlackBerry, it has been a long time since Groupon (GRPN) stock had a stellar year. But after losses of almost 90% since its 2011 IPO, a good year is exactly what GRPN could produce in 2016.
While GRPN has clear leadership issues and concerns surrounding long-term growth, its Groupon Goods e-commerce unit continues to generate a high-single-digit growth rate and remains responsible for nearly 60% of total revenue. The company's new CEO vows to deliver a better mix of high-margin goods in this business, and to also streamline its international business to drive margins higher.
In other words, GRPN is becoming a margin story for 2016, which is good news given that Groupon trades at just five times trailing 12-month free cash flow minus cash and equivalents. This very cheap valuation coupled with new leadership, and a stock that is starting to gain momentum (22% above its 52-week lows set in November), is why Groupon could be set for a big year.
At the end of the day (OK, year), 10 times FCF minus cash and equivalents would still be quite cheap … and GRPN would have to double to reach that "quite cheap" multiple.
Cheap Stocks to Buy: J C Penney Company Inc (JCP)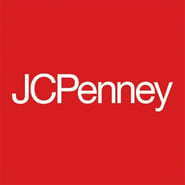 Stock Price: ~$7.00
JCPenney (JCP) is not the company it once was. JCP's revenue has fallen from $18 billion in 2011 to just $12.5 billion over the last 12-months, and its stock has crashed 80% over a five-year span.
However, JCPenney is very quietly making progress. The company is expected to grow revenue 3% this year and 3% next year. While that still represents major losses compared to years prior, the growth illustrates that JCP is moving in the right direction.
That said, the crash in JCPenney stock has made it far cheaper than its peers. At just 0.17 times trailing 12-month sales, JCP could double over the next year and still trade at a significant discount to the retail sector.
With 3% growth, margin expansion, and JCP stock oversold, the stock could very well shoot much higher in the year ahead.
Cheap Stocks to Buy: SuperValu Inc. (SVU)


Stock Price: ~$6.80
Supervalu (SVU) is a large grocery retailer that is currently trading at $6.89 and valued at $1.8 billion.
Over the last couple years SVU has done a terrific job at divesting all of the junk that once weighed on its company and stock price. After downsizing its business, SuperValu is consistently growing identical store sales at a low-single digit rate while producing gross profit margin growth.
While SVU is nowhere near being in the same league as market leader Kroger (KR), it is also much cheaper with a price/sales ratio of only 0.1 versus 0.38 for KR. Given SVU's improvements, it could very well double in stock value and still trade at a near 50% discount to KR's price/sales ratio.
Those are gains that investors should not be shocked to see in 2016.
Cheap Stocks to Buy: Bonanza Creek Energy Inc (BCEI)

Stock Price: ~$5.30
Before the price of oil lost nearly two-thirds of its value, Bonanza Creek Energy (BCEI) was one of the most promising small on-shore drillers in the market.
The company's large acreage, exceptional production rate, and strong balance sheet drove BCEI to a high of more than $60 per share. The fact that its revenue doubled in both 2012 and 2013 and then increased 32% in 2014 also played a big role in Bonanza stock performance.
However, BCEI is now trading at just $5 with a market capitalization of $250 million. It has been one of the most punished on-shore drillers in the industry, despite having all of these noted strengths and essentially no short-term debt.
Clearly, Bonanza is oversold, and if you are wanting to bet on any recovery in oil prices, BCEI is the stock to do it with. It could double several times over in 2016.
As of this writing, Brian Nichols was long BBRY and GRPN.
More From InvestorPlace