The New Year isn't shaping up to be a good one for investors. So far, U.S. stocks have been on a one-way train ride downwards. And nowhere is that drop more painfully felt than in the venerable Dow Jones Industrial Average.


The widely touted index of the "Bedrock of America" — as represented by the SPDR Dow Jones Industrial Average ETF (DIA) — is down as much as a whopping 9% since the start of 2016. That builds upon loses occurring at the end of last year. And while you can blame the index's potentially flawed construction, it still highlights just how far we've fallen in a short amount of time.
But investors shouldn't abandon Dow Jones stocks just yet.
The recent drop to the Dow Jones has made many stocks within the index interesting bargains for long-term investors. On average, Dow stocks can be had for a price-to-earnings ratio of just 15.4 and dividend yield of nearly 3%.
Individually, investors can score even bigger deals on beaten down Dow Jones bargains. Don't let the discount on America's major players pass you by.
Here's three Dow Jones Stocks to buy today.
Dow Jones Stocks to Buy: Goldman Sachs Group Inc (GS)


Unrestricted greed does make you a lot of money. And when it comes to Dow Jones stocks, no one does that better than Goldman Sachs Group Inc (GS).
The investment bank has its hands in a variety of soups while trying to do "god's work." And "god's work" seems to be a return to its classic business lines.
While stock, currency and derivatives trading made up the bulk of GS's revenues in recent years, regulation and low interest rates have limited the effect of these businesses. That has Goldman plowing head-first back into traditional investment banking. The Dow Jones component was the number one firm in the world when it came to advising on M&A and was involved in deals worth in excess of $1 trillion dollars.
With many firms still looking for ways to find growth, M&A activity is set to rise in the new year. That should help the vampire squid produce plenty of profits.
Not that Goldman Sachs needs the help.
For the full year of 2015, GS earned $12.14 per share in profits and would have earned more if it wasn't for settlements related to that unrestricted greed. Meanwhile, the 12.6% drop in shares so far this year has GS stock trading at a price-to-earnings ratio of about 13 and at a huge discount to its book value.
That cheapness makes the Dow Jones stock too good to pass up.
Dow Jones Stocks to Buy: Visa Inc. (V)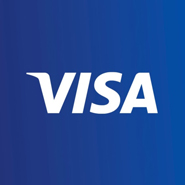 Visa Inc. (V) is one of the brightest stars among the Dow Jones stocks and has one of the best long term futures. That's because V is direct play on our growing cashless society.
V is a payment processor. It doesn't actually do any lending. The firm simply moves money from one account to another along its secured payment network. It basically functions as a middleman. A middleman that rakes in the cash. Every time someone swipes their credit or debit card, V charges merchants, banks and other institutions a fee for using its payment network.
Think of it as commerce toll-way. And as a toll-way, Visa rakes in some serious cash. Payment volumes popped 12% in the latest quarter. That helped Visa realize an increase in profits of nearly 41%.
But the Dow Jones stock isn't done yet. Visa has moved hard into mobile and digital payments through its Visa Checkout and mobile wallet applications. These "tap to pay" functions make it even easier for consumers to use plastic while paying. V has already seen a rise in the amount of payments when using these apps.
All in all, that will help drive the Dow Jones stock's earnings — and its dividend — even more.
Dow Jones Stocks to Buy: 3M Co (MMM)


What do consumer products like Post-it notes, lint rollers and sponges have in common with electronic films and natural gas pipeline corrosion-preventive coatings? Nothing, expect that all belong to Dow Jones stalwart 3M Co (MMM).
3M's breadth of product lines has helped 3M weather all sorts of economic conditions and business cycles throughout its long history. This wide range of products will also help it plow through the current market malaise. Last quarter, even taking in to consideration slowdowns in China and Europe, 3M managed to navigate the challenging economic environment well with a 3.5% increase in earnings per share.
And if investors need more convincing, just take a look at 3M's dividend history. The firm has paid a dividend every year since 1916 and has increased the annual dividend for 57 consecutive years. That means its dividend has survived a lot of recessions, the Great Depression and the credit crisis/Great Recession
The 6%-plus drop in shares since the start of the year makes a great buying opportunity for longer-term shareholders. The Dow Jones stock can now be had for a forward P/E of around 17 and a 2.9% yield.
As of this writing, Aaron Levitt did not hold a position in any of the aforementioned stocks.

More From InvestorPlace