Tesla Motors Inc (TSLA) has been a publicly traded company since 2010. The TSLA stock price rose in each of the five subsequent calendar years.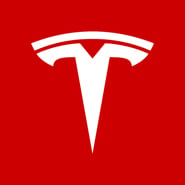 2016 is shaping up to be the worst year yet for Tesla stock, and when things are all said and done, I believe it will be. Shares closed 2015 trading at $240 a pop. Today, they hover just above the $200 level, sitting on more than 13% year-to-date losses.
Tesla is one of Wall Street's most closely followed names, so you can bet your bottom dollar its price movements are being closely scrutinized daily by hedge funds, mutual fund managers, financial advisors and individual investors.
All too often we fall prey to psychological pitfalls that cause us to hold on to an ill-fated position for too long, or sell a winner too early.
Tesla stock falls into the former category, and investors should take a long, hard look at TSLA before deciding to keep it in their portfolios or, god forbid, double down.
TSLA: No Light at the End of the Tunnel
Tesla is a go-go growth stock, one that's historically traded on momentum, hype, big plans for the future and the charisma of its enigmatic CEO, Elon Musk.
Since investors seem to want to throw fundamentals out the window when trading TSLA stock, technical analysis becomes all the more important to figure out where shares are headed. And Tesla's technicals look ugly, to say the least.


Click to Enlarge See that? TSLA broached both its 50- and 200-day moving averages to kick off the year — an extremely bearish indicator. And as the bearish movement implied, Tesla shares promptly plummeted following the breach.
The fact that Tesla's low on Jan. 20, $191.25, was lower than recent lows, and in fact was the lowest shares have traded since April 2, is also a bearish signal. There's no established support right now, which is never good news.
As far as catalysts are concerned, there aren't many on the horizon this year. Aside from its next quarterly report on Feb. 10, the next major catalyst will be the unveiling of the Model III in late March.
But even that will be nothing more than show, simply meant to whet the appetite of investors. It seems to me that TSLA is doing everything in its power to string investors along as its only real catalyst, the mass-produced, $35,000 Tesla Model III, remains years away from being available.
Musk recently said that the Model III likely won't go into production until late 2017, which is a long time for expectant owners to wait. Especially since Tesla has ceded its most important advantage over the competition in the early days: Its first-mover advantage.
General Motors Company (GM) is putting out its first all-electric mass-produced car, the Chevy Bolt, later this year. The 2017 Chevy Bolt will be priced at $30,000 — $5,000 cheaper than Tesla's pride and joy — and will come out at least a year before the Model III.
But perhaps the most scandalous fact about the Model III is that it may not actually go into production until 2018.
Tesla slipped up, and during a June 2015 conference in Washington, D.C., it labeled the release of the Model III as 2018 on one of its PowerPoint slides.
Given its notorious and frankly embarrassing history of production delays, I believe strongly that the Model III won't be produced in meaningful volumes until 2018.
By that point, many potential customers will be understandably peeved by Musk's repeated 2017 target date, and may instead opt to go with the Bolt, or maybe stick it out for electric vehicles from Faraday Future or Apple Inc. (AAPL).
Bottom Line for TSLA Stock
In any case, I believe the volatility we've seen in the early weeks of 2016 will continue, and momentum stocks that trade on future promises instead of current profits will suffer.
While it's blasphemous to some, and I've taken plenty of crap for it in the past, I continue to believe TSLA stock is dramatically overvalued.
Eventually, Mr. Market will start seeing the stock for what it is, and you won't want to be left holding the bag when that happens.
As of this writing, John Divine was long AAPL stock. You can follow him on Twitter at @divinebizkid or email him at editor@investorplace.com.
More From InvestorPlace