I'll start by saying this — there is no company in the world like Tesla Motors Inc (TSLA). It's truly in a league of its own. No one makes sexy, sleek, safe electric cars like Elon Musk and his army of futurist nerds. But even that can't keep crusty old auto industry codger General Motors (GM) from throwing its weight around the market.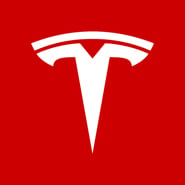 It can, and it is.
General Motor's 2017 Chevy Bolt, officially unveiled at the Consumer Electronics Show, plans to beat Tesla to the punch in one incredibly important respect — mass-production at an affordable price.
That's what the Tesla Model 3 is supposed to be — it's the company's holy grail!
But Tesla's infamous tendency to suffer production delays, some of which last as long as two years, may have cost the company its first-mover advantage.
The 2017 Chevy Bolt sure as hell ain't a Tesla. But it will take a meaningful piece of the market share that should've rightfully been ceded to the Model 3.
I imagine it's awfully frustrating to Musk, Tesla's sleep deprived founder and CEO, that the phrase most aptly describing this dilemma is simply, "Ya snooze, ya lose."
The Buzz About the Bolt
At CES 2015, Chevy first unveiled the Bolt concept car. This year, attendees got to see the production version.
After tax incentives, the 2017 Chevy Bolt will retail for $30,000. That presents an obvious threat to TSLA on the pricing side, as the Tesla Model 3 will cost $35,000. The two are definitely within the same range, but a $5,000 difference in price will be enough to sway some away from Tesla's flagship product of the future.
But perhaps the biggest reason the Chevy Bolt will be a massive headache for Tesla and TSLA stock owners is the release date — the 2017 Chevy Bolt will be available later this year.
While the Tesla Model 3 will be unveiled in March of this year, Musk says it won't be released until 2017 — late 2017. And given Tesla's notoriously inaccurate release date guidance in the past, 2018 seems more likely to me.
Then there's the fact that the Chevy Bolt will get 200 miles per charge, which is pretty good as far as EVs go. It's also high-tech, with a 10.2-inch "tablet-like display" featuring functionality with Apple (AAPL) CarPlay, Android Auto and Google (GOOG, GOOGL) Maps.
The Chevy Bolt alone won't destroy Tesla, which has built a strong luxury brand for itself. But every day it isn't on the market competitors chip away at that advantage, and even cars running on hydrogen fuel cell technology are hitting the market now.
That makes Tesla's Gigafactory, the massive battery plant that must be up and running for the mass-produced Tesla Model 3 to finally launch, the most important part of the TSLA story right now. Competitors like the Chevy Bolt aren't going to stop appearing
So … how's construction coming?
As of this writing, John Divine was long AAPL stock. You can follow him on Twitter at @divinebizkid or email him at editor@investorplace.com.
More From InvestorPlace