The most recent full annual report from Amazon.com, Inc. (AMZN) gave this creative introduction:
"A dreamy business offering has at least four characteristics. Customers love it, it can grow to very large size, it has strong returns on capital, and it's durable in time — with the potential to endure for decades. When you find one of these, don't just swipe right, get married."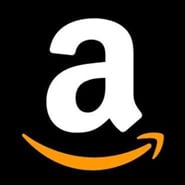 Management then went on to describe how the company now has not one but three dreamy businesses in its Marketplace, Prime and Web Services offerings.
But on the heels of the company's most recent earnings report, things haven't looked so dreamy.
Waking Reality for AMZN Stock?
AMZN stock has been beaten down dramatically so far in 2016, thanks to an earnings miss of more than 50% which was exacerbated by weakness in the broader market (and broader tech sector, more specifically).
While shares of Amazon stock were hovering near $700 late last year, they've since fallen to around $500. Thanks to the sell-off, the company's market cap is now around $90 billion thinner.
But this isn't the first time AMZN stock has suffered bumps and bruises. And despite that reality, things have still been more or less dreamy since it hit the public markets in the late 1990's.
Shares hit Wall Street at $18 per share and jumped 30% on their first day in trading in an offering that raised $54 million for Amazon and put its value at $438 million. At last year's peak, shares had gained over 3,700%. Even backing out recent losses, the compound annual growth rate for AMZN stock is sitting just shy of 20%.
Still, there was a point just a few years in (during the year 2000, in case you couldn't guess) that shares of Amazon stock fell below that IPO price — an important psychological landmark for investors, and one that's been breached by several newer kids on the tech block of late, like GoPro Inc (GPRO), Twitter Inc (TWTR), Fitbit Inc (FIT) and more.
Shares of AMZN stock began the year 2000 at around $60 and ended the year at just over $15 for a return of approximate -75% . And as is the case with Amazon, GoPro and the others during this sell-off, that sell-off sparked its fair share of negative publicity.
Slate, for example, asked if Amazon was a "Ponzi scheme" or the "Wal-Mart of the Web?" and then cited a front-page New York Times headline that read: "Amazon Loss Soared 543% in 4th Quarter." A BusinessWeek cover story asked: "Can Amazon make it?" which cited the company's inability to turn a profit and raised concerns about the company's debt. Meanwhile, another New York Times piece suggested the company had a "dubious long-term outlook.
Since then, Amazon stock has more or less been chugging higher, with the most notable blips coming during the Great Recession (AMZN stock was almost cut in half in 2008) and during 2014. That should serve as a useful reminder for investors — whether in AMZN stock directly or in others facing similar struggles and questionable publicity.
Bumps and bruises are a part of life. The key isn't avoiding them altogether — which is impossible — but proving durability, as Amazon has done time and time again.
Alyssa Oursler is based in San Francisco and writes about technology, investing, gender and entrepreneurship. Her work has appeared on Forbes, Business Insider, MSN Money and more. You can follow her on Twitter here or check out her personal site here. As of this writing, she did not hold a position in any of the aforementioned securities.
More From InvestorPlace