Facebook Inc (FB) rolled out its new Facebook Reactions to the world this week. The new feature allows users to respond to Facebook posts with emojis like "haha," "anger" and "wow" instead of just a "like."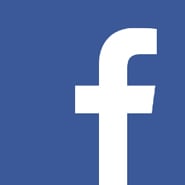 For now, FB is counting every reaction as the same, but the product manager has indicated it will look into ways to use the different data to improve the news feed.
The data could also be used to help advertisers target users, which means better ad prices and more revenue for FB stock investors. And advertisers are already benefiting from the new Facebook Reactions — users can use the new feature to post how they feel about the advertisements they see in their News Feeds.
Ultimately, Reactions could provide a boost to engagement and ad prices, both of which benefit Facebook stock.
FB Stock Goes Up When Engagement Goes Up
Facebook Reactions create two ways to increase engagement: directly and indirectly.
The new feature offers a way for users to engage with content they might not "like" but otherwise have some sort of reaction. For example, if a friend posts an article about Donald Trump, it might make a user angry, so she wouldn't want to "like" it. That user can now easily express her anger with an emoji. As a result, each post should receive more engagement from users.
More importantly, FB can use reactions to improve a user's News Feed. In a blog post announcing the global rollout of Reactions, product manager Sammi Krug noted, "Over time we hope to learn how the different Reactions should be weighted differently by News Feed to do a better job of showing everyone the stories they most want to see."
A better News Feed means users stick around longer, click on more things, React to more posts and see more advertisements.
The whole thing produces a virtuous cycle where FB receives more data on the content in users' News Feeds and uses that data to improve News Feed and receive more feedback. For Facebook stock investors, it means Facebook Reactions have a significant potential to increase engagement and ad revenue.
Better Ad Prices Will Further Bolster Facebook Stock
Facebook Reactions also provide two ways to improve advertising prices on FB: direct feedback and better targeting.
Facebook pages will have access to reports on how users respond to their posts and advertisements. If an ad was supposed to elicit a laugh, a brand could judge its effectiveness by how many users used the "haha" Reaction compared to an average post.
This kind of precise data can help tailor ad campaigns, making them more effective. More effective ad campaigns mean businesses are willing to spend more per ad, which is good news for FB stock.
Additionally, there's potential that FB will open the Reactions data it's going to use to improve News Feed to advertisers, allowing them to target users better. I'm sure Hillary Clinton would love to target users that get "angry" at Donald Trump posts. Again, better targeting means more effective ads, and we already discussed what that means for Facebook stok.
Of course, for any of this to work, users actually have to use Reactions. Facebook did a small test in Ireland and Spain before the global rollout that indicated there was enough use to expand the feature and upend the iconic "like" button.
Pay attention to how many people actually use the new feature, and you could get a jump on some beneficial trends for Facebook investors.
As of this writing, Adam Levy holds no position in any of the companies mentioned.
More From InvestorPlace