Facebook Inc (FB) stock has done extremely well over the years, and there's a reason why.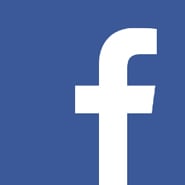 Put simply, Facebook is an addictive platform with an absurd 1.5 billion monthly users to whom it can hyper-target advertisements; it would be more remarkable if FB wasn't reaping billions of dollars and crushing it on Wall Street.
But the less straightforward reason Facebook has been so successful lies in the company's early unofficial motto: "Move fast and break things."
This was a motto specifically directed toward developers, the idea being that being speedy and adaptable sometimes meant imperfect rollouts of games or plugins, and the trade-off was worth it.
While targeted to developers, Facebook corporate also seemed to abide by the mantra. Bold moves like buying Instagram, WhatsApp and Oculus are all extremely forward-looking, and now constitute a large part of FB stock's appealing growth profile.
For a company worth over $300 billion — virtually the same market cap as Berkshire Hathaway (BRK.A, BRK.B) — the fact that FB stock has a meaningful growth profile at all is extremely impressive. Wall Street expects Facebook revenue to jump 42% this year, and 32% in 2017.
Facebook's most recent advertising initiative (which I think is utterly brilliant) could ensure meteoric growth into 2018 and beyond. This may be the turning point that finally gives me the courage to buy Facebook stock myself.
FB Stays Ahead of the Curve
Facebook is now allowing all advertisers to use its mobile ad creation platform, Canvas. It began by only allowing the big boys with huge ad budgets to use it. Right off the bat, this is a double positive.
Firstly, it opens up the long-tail. Akin to Apple (AAPL) allowing any garage bands with a few ounces of motivation to put their tracks up for sale on iTunes, FB now gives mom-and-pops the same ad tools that Coca-Cola (KO) and Johnson & Johnson (JNJ) have.
Second, Canvas is focused on mobile advertising, which is still rapidly growing. FB stock shot up 15% after reporting fourth-quarter earnings in late January, which easily cruised past expectations, driven by 82% year-over-year growth in mobile ad revenue. Mobile ads now account for 80% of total ad revenue.
But the most impressive thing about Canvas, the part that makes me think Facebook stock will continue to outperform the wider market for years to come, is how it works.
Canvas gives advertisers the ability to make ads much more immersive — and less glitchy — than they've ever been. Some standout features include:
"…people can swipe through a carousel of images, tilt to view panoramic images and zoom in to view images in detail."
"Canvas loads quickly, as much as 10 times faster than the standard mobile web."
"With Canvas, you have complete creative control to achieve any objective like telling your brand story, promoting a new movie and showcasing your products."
Canvas could fundamentally change the way we, as users, think about advertising on mobile. Instead of an annoyance, we may actually end up enjoying some ads — the same way people actually don't mind paying attention during Super Bowl commercials. If that happens, it'll be an incredible boon to FB stock.
And given Facebook's willingness to move fast and break things in the past, I think that's a real possibility.
As of this writing, John Divine did not hold a position in any of the aforementioned securities. You can follow him on Twitter at @divinebizkid or email him at editor@investorplace.com.
More From InvestorPlace