So far, 2016 has been a very volatile year for the markets. And now that the stock market has decided to follow the price of oil, things have gotten even crazier.
That's why it makes sense to buy stocks that aren't going to jump around, but steadily perform year in, year out. The seven world-class brands featured here are exactly those kinds of stocks.
All of these A-rated stocks dominate their sector and have been growing despite a strong dollar or low oil prices or China. In some cases, these are about the only companies making headway in China.
These seven world-class brands are a blend of the old and the new, dealing in everything from apps to athletic shoes to light bulbs. They're all worthy buys, and many of them even throw a little dividend action your way to boot.
World-Class Stocks to Buy: Alphabet Inc (GOOG, GOOGL)


Dividend Yield: N/A
Alphabet (GOOG, GOOGL) is so ubiquitous that its name has become a common verb in the collective lexicon. Its search engine dominates, and smart expansion into other sectors has made Google the preeminent online advertising juggernaut.
In early February, GOOG surpassed Apple (AAPL) as the world's most valuable company (by market capitalization). GOOG lost the title in 2010 when AAPL launched the iPad.
But fortunes are shifting once again and this time GOOG has the most momentum moving into 2016. Online advertising is still in its nascent stages, which means that even though there will be increasing competition in the space, there will be more advertisers as well.
World-Class Stocks to Buy: Amazon.com, Inc. (AMZN)


Dividend Yield: N/A
Amazon (AMZN) another online phenomenon. Founder and CEO Jeff Bezos built this expanding empire simply selling online books.
Now, operations include cloud hosting, groceries, publishing and one of the largest retail stores in the world. And now, it's doing a very good job building an entertainment division.
Using its Prime subscription service, it has built original programming that's already winning awards, as well as offering new releases and a massive video library. Plus, free two-day shipping on anything you buy.
Amazon has so many plates spinning most analysts are always worried if the company can handle it all. But the company seems stronger for its diversity, and it's executing very well.
AMZN stock has rallied in the past year, but lost some ground in January and early February. A buying opportunity if I've ever saw one.
World-Class Stocks to Buy: Clorox Co (CLX)


Dividend Yield: 2.4%
Clorox (CLX) is such a powerful brand that the company sold only bleach for more than fifty years. If you can build an empire on bleach, you're doing pretty well. To essentially become the go-to brand, regardless of economic conditions, then you're doing even better.
Since those days, Clorox has gone beyond its well-known cleaning line and built a collection of some of the most iconic brands in America: 409, Pine-sol, SOS, Kingsford, Glad, Fresh Step, KC Masterpiece, Hidden Valley and Burt's Bees, to name a few.
And all the CLX brands are practically recession proof. Spending an extra dime or quarter for a CLX brand is something consumers have no problem doing, even when economic times are tough.
The proof: Earnings growth for its last quarter were 18% higher than it was for the same quarter last year and revenue increased from $128 million to $151 million beating expectations by more than 10%.
All that, plus it throws off a nice 2.4% dividend yield.
World-Class Stocks to Buy: Kraft Heinz Co (KHC)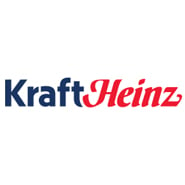 Dividend Yield: 2.9%
Kraft Heinz (KHC) is the condiment king. But the recent merger also means it does much more than ketchup and mustard.
Capri Sun, Jell-O, Weight Watchers, Oscar Mayer, Philadelphia Cream Cheese, Planters and Ore-Ida are just a few of the iconic brands that KHC owns. And that's on top of its Kraft and Heinz brands. You can bet that there's at least one of these brands in every U.S. house at any given time.
And even in the uncertain times, KHC is delivering: Fourth-quarter earnings were released Thursday and the only surprise was to the upside. Earnings came in at 62 cents a share on $7.1 billion of revenue ahead of expectations for 58 cents a share on $7 billion.
That's pretty good for a company peddling low-margin products in a weak economy.
After last year's merger, the company announced it was closing seven U.S. factories and cutting 2,600 workers. That will likely show up in 2016 and help keep KHC fortunes bright. It's nearly 3% dividend doesn't hurt, either.
World-Class Stocks to Buy: Nike Inc (NKE)


Dividend Yield: 1%
Nike (NKE) is the world's top athletic shoe company. And it continues to dominate, even in tough times.
As other firms complain about how the strong dollar has hurt sales, NKE keeps expanding its markets abroad and realizing big revenue gains. Growth in China last year was over 20%; in Western Europe it was about 15%; in Central Europe, around 26%. In the U.S., revenue was up 10%.
The fact is, while the economies of many of these countries are slowing, people are still joining the middle classes or maintaining their status, so they may not be buying Porsches or houses, but they will splurge on a pair of running shoes or workout clothes.
NKE has plenty of growth ahead of it. Even with the global malaise and strong dollar, the stock is positive year to date. That's saying something.
World-Class Stocks to Buy: McDonald's Corporation (MCD)


Dividend Yield: 3%
McDonald's (MCD) looked like it was swirling the drain last year, but the changes it implemented set things back on track.
Now the world's biggest hamburger seller is back on it's game. But not because of its burgers … the turnaround is all because MCD is now serving breakfast all day.
Yes, the Egg McMuffin is the new Big Mac for MCD. And it's upping its breakfast arsenal with the addition of the new Chicken McGriddle breakfast sandwich. Now in pilot testing in 11 stores through central Ohio, it's a basic McChicken patty between two syrup infused pancakes that act as the bun.
Seeing that chicken chains Chik-fil-A and Bojangles (BOJA) are very popular breakfast stops — BOJA does 38% of its daily business before 11 a.m. — MCD is looking to grab some market share.
And Q4 saw same-store comps up for the first time in three years. The 3% dividend also looks tasty.
World-Class Stocks to Buy: General Electric Company (GE)


Dividend Yield: 3.1%
General Electric (GE) is a classic conglomerate: It makes everything from light bulbs and nuclear power plants to everything in between. And that has become GE's biggest problem. It was TOO diversified, making it difficult to manage the company during the global downturn.
So it went about figuring out what an 123 year-old company should be, narrowing it down to four strategic sectors: building, curing, moving and powering.
Building: Building is basically GE Capital, that finances massive infrastructure projects. It decided to dump its consumer financial division and it's getting more focused in the process.
Curing: Curing is GE Health and this is a big growth component. As developing nations modernize their healthcare systems, but don't have native manufacturers, the GE option becomes very desirable.
Moving: Moving is its jet and helicopter engines as well as its locomotives.
Powering: Powering is its move into renewable energy and nuclear power.
This focus has paid off — the stock is up 13% in the past year. And its Rock of Gibraltar 3.1% dividend certainly helps pay for your patience during this transition.
Louis Navellier is a renowned growth investor. He is the editor of five investing newsletters: Blue Chip Growth, Emerging Growth, Ultimate Growth, Family Trust and Platinum Growth. His most popular service, Blue Chip Growth, has a track record of beating the market 3:1 over the last 14 years. He uses a combination of quantitative and fundamental analysis to identify market-beating stocks. Mr. Navellier has made his proven formula accessible to investors via his free, online stock rating tool, PortfolioGrader.com. Louis Navellier may hold some of the aforementioned securities in one or more of his newsletters.