A situation appears to be developing between Facebook Inc (FB) and the other major players in the world of social media and it's only appropriate with Super Bowl 50 barely in the rearview mirror to use a metaphor to describe it.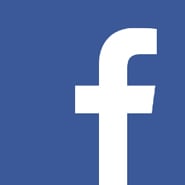 While it might not seem plausible at the moment, I pause to consider what would happen if Twitter (TWTR) and LinkedIn (LNKD) both continue their downward spiral?
I'll tell you what happens.
Facebook sneaks up the middle between the two current leaders in business-related social media and scores the winning touchdown in this battle royale, adding more shareholder value to Facebook stock.
Investors and marketers alike will want to pay attention as this situation develops. There are going to be casualties and among the string of dead bodies is not going to be Facebook stock.
LinkedIn Fumbles
In recent days it seems as if both companies' shareholders are stuck in a burning building struggling to get out and in that rush to exit we see both stocks imploding; although LNKD stock, down 47% in the past week through Feb. 8, is doing a much better job at eroding shareholder value. Both stocks are cratering because their business models aren't living up to management billing.
In LinkedIn's case, it reported fourth-quarter earnings that weren't bad — $862 million in revenue and non-GAAP earnings per share of 94 cents — but its 2016 guidance was weak and that sent analysts and investors over the edge, prompting the selloff in LNKD stock.
"Initial excitement for LinkedIn, a company most investors knew and many used, helped the stock nearly triple in its first two-and-a-half years after going public," InvestorPlace contributor Chris Fraley recently observed. "The strong sales growth helped keep it afloat until early last year. Now that sales aren't growing as fast, the excitement has evaporated and reality has set in."
The partying is all but done.
Sure, it's making money, but not nearly enough to justify a $250-plus stock price, and investors know it. RBC Capital Markets analyst Mark Mahaney recently cut its target price for LNKD by 50% to $156. You don't do that with a healthy stock.
It's his belief that LinkedIn's Talent Solutions business, its primary source of revenue, is fading. In a note to investors the analyst wrote:
"We do not believe that this [shuttering Lead Accelerator business] alone can account for all of the downside to guidance, implying to us material deceleration in the core business."
The game might not be over for LNKD, but the clock is winding down.
Twitter's Misdirection
Twitter founder and CEO Jack Dorsey is looking to right the ship he helped create, and one of the ways he sees this happening is through an improved user experience.
Dorsey's answer: introduce an algorithm ordering tweets by user preference rather than chronologically. You wouldn't think this kind of move would frighten investors, but given the questions about its ability to grow beyond its 320 million current users combined with a rickety market and the reticence about TWTR stock is understandable.
Whatever happens with earnings this week, it seems Twitter is the more broken of the two companies and the least likely to survive. Which at this point, it's hard to fathom given it's closing in on $2 billion in annual revenue.
Ain't technology grand?
Facebook Stock Wins
Mark Zuckerberg is now the sixth richest person in the world thanks to the growth in Facebook stock in 2015.
According to the Daily Mail, Zuckerberg has made $800 million since going on paternity leave in November. That's not a bad way to spend three months off work. We should all be so lucky.
Anyway, Zuckerberg estimates Facebook will have 5 billion users by 2030. Whether or not Facebook is able to wrestle away the business user from Twitter and LinkedIn is irrelevant. Facebook stock is going to do well with or without it.
Wired recently highlighted what's happening with Facebook's business experiment with Messenger — essentially, businesses are able to speak with customers in real-time. Hyatt Hotels (H) is but one example of how companies will use this service.
While still early in the game, any traction gained by the company will be duly noted in future earnings reports.
Regardless, Facebook stock wins. Can Twitter and LinkedIn say the same? Not so much.
As of this writing, Will Ashworth did not hold a position in any of the aforementioned securities.
More From InvestorPlace