Tesla Motors Inc (TSLA) stock hasn't gotten off to such a great start in 2016. In fact, it has been a pretty miserable start. Even after a more than 17% rally in the last five trading days, Tesla stock is off to the tune of 26% this year, as Wall Street flees high-risk growth stocks.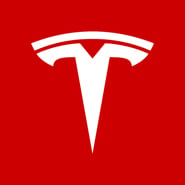 But investors have renewed hope, as evidenced by today's rally, which saw TSLA shares jump as much as 7%. Some of that optimism, however, may be misguided.
Over the weekend, Business Insider, in a clicktacular story entitled "There's another new Tesla on the way, but nobody's talking about it yet," reminded the world that, well, there's a new Tesla coming, and nobody's really talking about it.
Compelling, right? More than 38,000 people thought so, as evidenced by BI's pageview counter and a little flame symbol, signifying the story is "hot."
There are a few problems, however, with incorporating the information in that article into your bullish thesis on TSLA stock.
2019 Plans Shouldn't Affect TSLA Stock Today
The article reminds the reader of the revamped Tesla Roadster — Tesla's first-ever model — that's due out in 2019. It will be a speed demon, equipped with a special feature called "Maximum Plaid" that CEO Elon Musk says will be faster than "Ludicrous Mode" on the Model S P90D. For the record, the Model S P90D starts at $108,000 and does 0 to 60 in 2.8 seconds.
Some optimistic Tesla stock owners read this article and thought: "Wow. Tesla's getting sexier by the minute." Hopefully, they didn't rush out and buy shares, because this intel is irrelevant to TSLA stock now, in 2016.
But why?
First off: It's old news! This is recycled information that first emerged last summer at a TSLA press conference announcing the Ludicrous Mode for the P85D and Model X.
Second, while Musk may have said at that press conference that the next generation Roadster would be coming in four years, we have more than enough reason to be skeptical. Tesla has become notorious for production delays, and the slothlike Model X production is a central reason TSLA stock has been an underperformer in the last year.
Plus, even if the sexy new Roadster does come in 2019, it'll be a mere footnote in the story that drives TSLA stock. By then, the traction of the Model 3 (expected in late 2017) will already be visible, and the success or failure of the $35,000 mass-produced EV is ultimately where TSLA investors succeed or fail as well.
The Business Insider article incoherently muses that the Model X and Model 3,
"…are all anyone has been talking about lately — especially Wall Street analysts who want to figure out which way Tesla's extremely volatile stock price is headed."
What scoundrels! Who in their right mind would keep up with Tesla's most recent release (Model X) and Tesla's first-ever mass-produced vehicle (Model 3) when trying to figure out where TSLA stock should trade?
The next sentence is meant to shock you and hook you simultaneously:
"But Tesla is working on another car that nobody ever mentions," it says.
Do not be shocked. Do not get hooked. Nobody ever mentions it because … wait for it … IT'S NOT RELEVANT. Does anyone talk about what the iPhone 9S means for Apple Inc. (AAPL) stock? No. Thank god, no.
Don't buy TSLA on this "news." Keep paying attention to those two pesky issues Wall Streeters can't ignore: The Model X and any new developments regarding the Model 3.
As of this writing, John Divine had no positions in any of the stocks mentioned. You can follow him on Twitter at@divinebizkid or email him at editor@investorplace.com.
More From InvestorPlace