Buyers finally found their footing yesterday, driving stocks into the clouds. The timing of their sudden backbone discovery was fortuitous. Many stock indexes were on the verge of breaching their 20-day moving averages for the first time since the market bottom-out in February.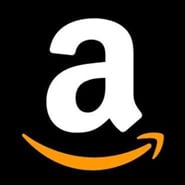 Of the three big boys — the Dow Jones Industrial Average, the S&P 500 and the Nasdaq — the tech-heavy Nasdaq looks the strongest. And one of its constituents is beckoning to buyers as I type — Amazon.com, Inc. (AMZN) boasts one of the best-looking setups I can find in my watchlist.
I'll help you respond to its promptings with a sweet trade idea, one with the potential to really capitalize on its upcoming earnings announcement … if AMZN delivers the goods, treating shareholders to a gap up, that is.
But first, let's take a look at its price action.
Watching the Amazon Stock Price
Since plumbing the depths with the rest of the herd earlier this year, AMZN stock has rebounded nicely. The ongoing levitation has taken shares back above all major moving averages in bullish fashion. High-volume down days have dried up, showing institutional sellers have departed.
What's really catching my eye here is the nice little shelf AMZN has formed over the past two weeks. The high base is providing a clean entry if Amazon can break above resistance at $605. Since the next ceiling isn't until $640, we could see a nice little pop in a hurry.
AMZN Call Spreads for BIG Profits
With earnings looming on April 28, option premiums have already experienced the customary pre-earnings inflation. The pricey premiums are making a straight call buy untenable. To reduce the cost to a more palatable level, we're going to use a bull call spread. The vertical spread consists of buying to open a lower strike call while selling to open a higher strike call.
Buy the July $620/$640 call spread for $8.25. The max loss is capped at the initial $8.25 debit and will be forfeited if Amazon stock price sits below $620 at expiration. The max gain is limited to the spread between strikes minus the initial debit, or $11.75, and will be captured if AMZN stock can rise above $640 by expiration, which it certainly will if positive earnings juice the stock higher later this month.
If $825 is too expensive for you, then consider the July $630/$640 call spread for $3.90, or $390 total. It's half the cost and therefore half the risk.
At the time of this writing Tyler Craig had no positions in any of the aforementioned securities.
More From InvestorPlace