It's time for Netflix, Inc. (NASDAQ:NFLX) stock bears to short NFLX ahead of a horror show in price action. Let me explain.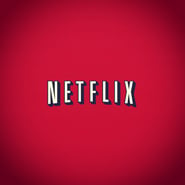 Following a disastrous miss at the heart of Netflix's business model in late July, a massive bearish reaction has all but turned on itself.
In fact, Netflix stock has gained roughly 16% and filled its earnings-related price gap over the past six weeks since reporting.
Behind Netflix stock's bid, support from a much healthier broader market likely hasn't hurt. With shares of NFLX down roughly 25% in the immediate aftermath of its earnings report, that could certainly be incentive.
It doesn't take much imagination to think short interest of around 8% has helped fuel the rally, too. But is there more to this bullish story of late in NFLX? Maybe.
If you're in agreement with RBC, the price action could be based on the belief Wall Street is underestimating Netflix's profit potential of its international rollout, which appears similar to the U.S. market back in 2012 and 2013. For its part, RBC maintains a $130 price target and "outperform" rating on Netflix stock.
Those of the mind that Netflix isn't on track for a happy ending and that weak subscriber growth wasn't a one-off, however, have a nice spot to fade the countertrend.
NFLX Stock Daily Chart
Reviewing the Netflix stock chart, shares are now situated slightly below the 200-day simple moving average resistance and still firmly planted in a downtrend of lower highs and lows. And that, plain and simple, is still bearish for shares of Netflix.
Shorting NFLX near current levels allows bearish traders a low-risk short against technical resistance. Of course, whether resistance holds and another bearish chapter begins in Netflix stock is entirely a different story — and why a low- and limited-risk spread is worth consideration.
Netflix Bearish Options Play
One limited risk idea that looks attractive in lieu of shorting Netflix stock is the Oct $100/$90/$80 put butterfly. Priced for around $2.25, the bearishly positioned spread maximizes its return of 344% if NFLX stumbles technically and finishes at $90 on expiration.
In truth, traders using this type of spread on Netflix stock shouldn't get too enamored with achieving perfection as it relates to the profit potential of the butterfly. At the end of the day, both time and price need to cooperate and that's highly unlikely.
The one big risk with this spread is if Netflix stock falls too hard. If NFLX were to drop below $80 at expiration, the trader stands to lose the $2.25 debit as both offsetting verticals embedded in the butterfly expand to $10 apiece.
With a profit range from $97.75 to $82.25 in Netflix stock — allowing for a downtrend to reassert itself and even hit fresh relative lows — this butterfly looks ghoulishly good in our book.
Investment accounts under Christopher Tyler's management do not currently own positions in any of the securities or their derivatives mentioned in this article. The information offered is based upon Christopher Tyler's observations and strictly intended for educational purposes only; the use of which is the responsibility of the individual. For additional market insights and related musings, follow Chris on Twitter @Options_CAT
More From InvestorPlace