U.S. equities surged on Friday back to all-time highs, enjoying the best one-day gain of the year so far. The catalyst was executive action by President Trump to roll back some of the new Wall Street regulations put in place following the financial crisis, including the "fiduciary" rule that would've increased the compliance risk for financial advisors.
Investors were also encouraged by a "Goldilocks" jobs report that featured better-than-expected payroll gains along with a slight increase in the unemployment rate and weaker wage gains — a perfect combination of strong job growth along with a diminished inflation that likely removes the threat of a March rate hike from the Federal Reserve.
In the end, the Dow Jones Industrial Average gained 0.9%, the S&P 500 added 0.7%, the Nasdaq Composite wafted up 0.5% and the Russell 2000 gained 1.5%. Treasury bonds gave up early strength to finish little changed, the dollar weakened, gold lost 0.1% and oil gained 0.4%.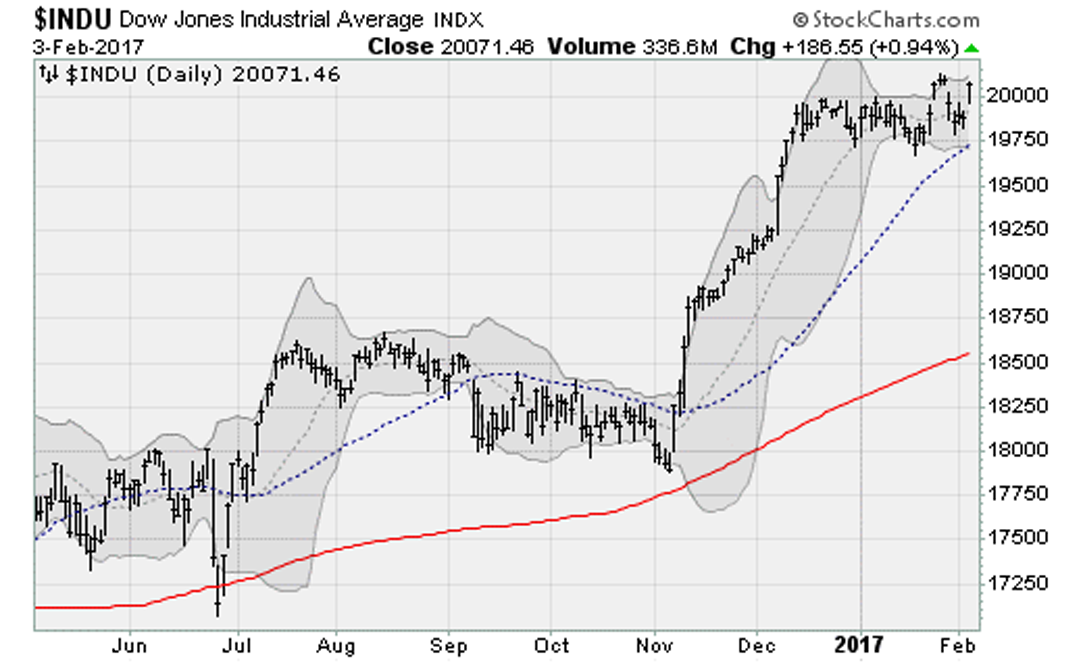 Financial stocks — no surprise — led the way with a 2% gain followed by energy, up 0.9%. Consumer discretionary and utility stocks were the laggards.
Amazon.com, Inc. (NASDAQ:AMZN) fell 3.5% after revenue growth came in light and guidance disappointed. Visa Inc (NYSE:V) rose 4.6% on an earnings beat with the Street positive on cross border volume growth and market share gains. A big revenue miss from GoPro Inc (NASDAQ:GPRO) on a 12% decline in shipments — hurt by the Karma drone recall and a lack of marketing support — hammered shares for a 12.7% loss.
Overall, the fourth-quarter earnings season is now a little more than half over: With 55% of S&P 500 companies reporting results, earnings growth is set to rise 4.6% from last year. That will mark the first back-to-back quarter of earnings growth since the beginning of 2015.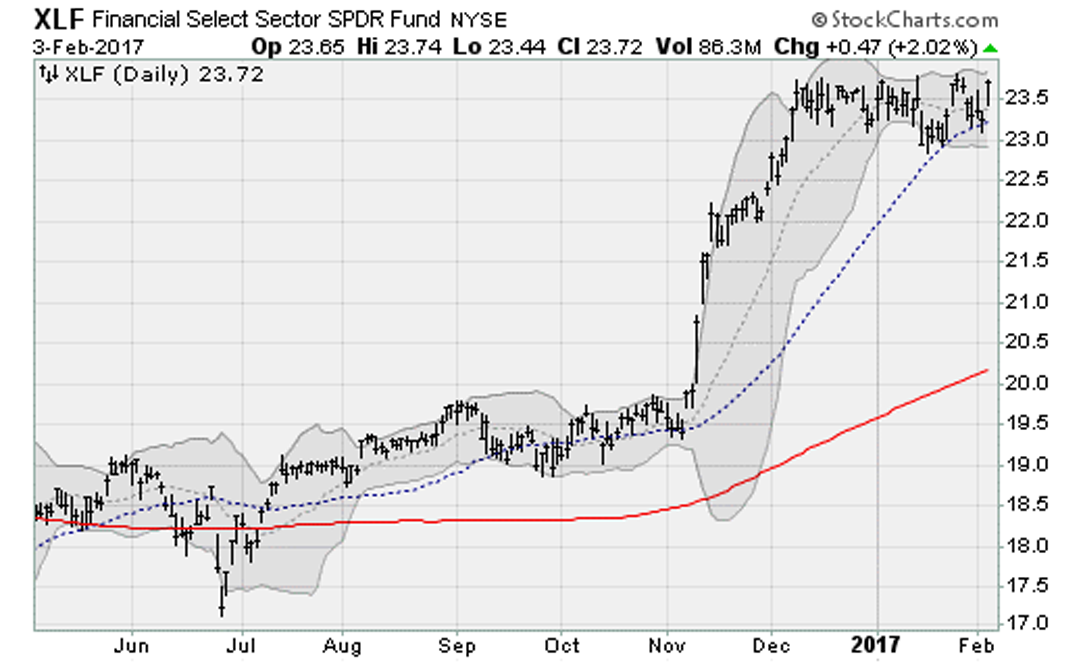 For now, the drop in rate hikes and the shift in the Trump narrative back to pro-business — after a recent diversion into possible negatives like an immigration clampdown and possible trade war — sets the stage for a resumption of the post-election uptrend. The nearest potential headwind is Fed Board Chair Janet Yellen's testimony to Congress later this month.
For now, the "Trump-flation" trade is back on with financial stocks ready to retake the lead.
Anthony Mirhaydari is founder of the Edge and Edge Pro investment advisory newsletters. A two-week and four-week free trial offer has been extended to InvestorPlace readers.