World Wrestling Entertainment (NYSE:WWE) shares were soaring on Wednesday as the company announced that it has inked multi-million dollar deals with two major media companies.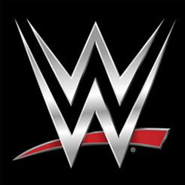 The company's stock was up as much as 15% in pre-market trade before settling back down as it has signed two major TV licensing deals for its flagship weekly shows with Fox (NASDAQ:FOX) and Comcast (NASDAQ:CMCSA). The deal will be in effect starting October 1, 2019.
The World Wrestling Entertainment deal will see the company's shows Raw and SmackDown featured in the Comcast-owned USA Network and Fox-owned Fox Sports. Raw will be distributed by USA Network on Mondays, while Fox will screen SmackDown on Friday as part of the deals, which will run for five years.
The move will help the wrestling giant to increase the average annual value of its U.S. distribution to 3.6 times compared to its previous deal with NBC Universal, which is also owned by Comcast. WWE says that it anticipates revenue from these agreements to grow from $311 million in 2019 to $462 million in 2021.
The company has other deals that it's looking to negotiate over that time frame that could increase its revenue further. Raw and SmackDown are the WWE's weekly programs that create storylines between wrestlers in anticipation of its main events, which includes Wrestlemania.
WWE stock was up more than 8% during early trading Wednesday.