It's been a brutal year for General Electric (NYSE:GE). Shares are now trading below $8. When GE stock was clinging to $10, we warned investors not to stick around if it got below that mark. A close at or below $9.99 was going to be trouble and that proved to be the case.
When the company reported earnings, the results were even worse than expected. General Electric slashed its dividend more than 90% down to just a penny per share, while missing on earnings and revenue expectations. The cash flow issues are real and the balance sheet is becoming a large concern.
With all that said, many investors recognize GE stock as a long-time industry titan and consider this a once-in-a-generation implosion. In other words, many are looking to buy this massive dip, looking for an eventual multi-year turnaround. For those that are, when should they consider getting long this troubled stock?
Since buying GE stock has been akin to catching a falling knife, there are a couple of catalysts to watch for before going long. Here's what I'm waiting for:
When Should You Buy GE Stock?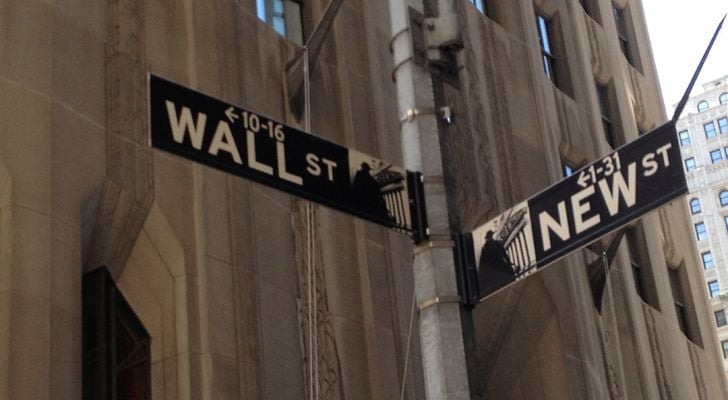 When Analyst Sentiment Changes
The first analyst to get bearish on GE stock was JPMorgan's Stephen Tusa. At one point, he had the only sell-equivalent rating on Wall Street and has stayed ahead of the curve each time. He continually lowered his price target ahead of steep declines in the stock and has kept finding new (and correct) reasons to stay bearish.
After the last quarter, Tusa noted how poor the results were, slashing his base-case price target down to $6. John Inch of Gordon Haskett was the second analyst to join Tusa. He too remains bearish with a $5 price target.
At this point, the pressure is on for Tusa and Inch. Wall Street has more faith in these guys — especially Tusa — than they do in management. After each report, investors will be hanging on their every word. If we get a sentiment change from them, it likely means the bottom is in.
When Should You Buy GE Stock?
If GE Stock Is Too Cheap to Ignore
Given the market climate that we're in, it wouldn't be surprising to see GE stock continue even lower. After all, it's clinging to its lows now, praying it won't go lower. If we get GE stock down in the low $6's, it might be too cheap to ignore, provided that we don't see a further deterioration in the fundamentals.
While Inch and Tusa can always cut their price targets again, the $6 level is roughly where these guys expect General Electric stock to go. Consider the risk/reward of buying GE stock at $6. Some investors may opt to sell a few cash-secured puts instead, looking to capture any elevated volatility. They may also assume that sub-$5 or sub-$4 is not likely in the short-term, particularly after a fall toward $6.
Further, a big decline into earnings followed by better-than-expected results or some positive news around the balance sheet could be a buy signal too. The only issue with that is, GE has some massive problems, and it's unlikely to be fixed in just three months. That will — rightfully so — keep plenty of investors away from the name. Me included.
When Should You Buy GE Stock?
General Electric Bonds Rally
More and more investors are turning their attention to the bonds. So what are they saying?
A common saying on Wall Street is to follow the bonds when they're conflicting with stock signals — because bonds are usually right. In this case, we saw GE stock rallying more than 8% after announcing an accelerated plan to sell its stake in Baker Hughes (NYSE:BHGE) in order to raise capital.
However, bond investors had a different reaction. Yields jumped as General Electric bonds sank on fears of the company's current liquidity situation and debt load. For example, GE's bonds maturing in November 2035 have gone from 95 cents on the dollar in early October to less than 77 cents on the dollar on November 19th. The stock followed the action of the bonds later, tumbling back to its lows.
To put its bonds in perspective, for all the criticism that Tesla (NASDAQ:TSLA) gets for its financial situation, its 2025 bonds currently trade around 86 cents on the dollar.
The decline in GE's bonds is a concern, as is the speed of that decline. Down 19% in less than two months doesn't spell confidence. But just in the way that the bonds led GE stock lower, look for them to signal improvement — assuming it comes. If GE bonds can sustainably rally, it may be worth considering a long position in General Electric stock.
The bottom line: Watch Stephen Tusa and John Inch, the price action of General Electric stock, and the bonds before going long.
Bret Kenwell is the manager and author of Future Blue Chips and is on Twitter @BretKenwell. As of this writing, Bret Kenwell did not hold a position in any of the aforementioned securities.