Editor's note: This column is part of our Best Stocks for 2020 contest. Charles Sizemore's pick for the contest is Energy Transfer (NYSE:ET).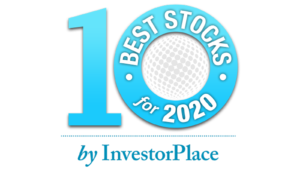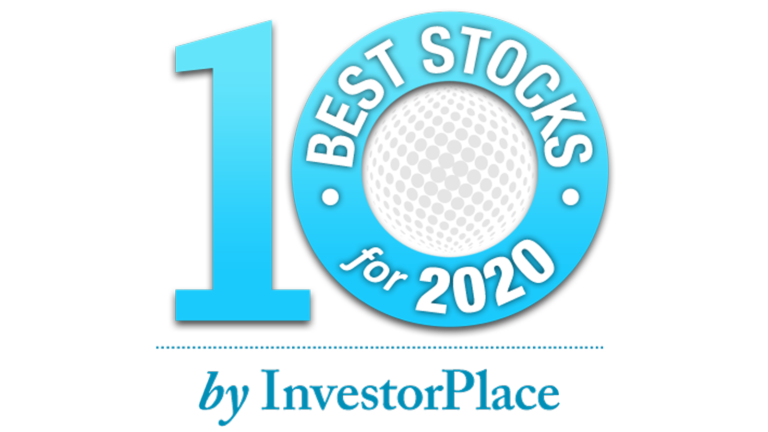 Well, I have had better years. Energy Transfer (NYSE:ET) — my pick in InvestorPlace's Best Stocks for 2020 contest — is sitting in ninth place and nursing year-to-date losses of 57%.
Ouch.
To make it worse, the top pick this year — internet home goods retailer Wayfair (NYSE:W) — is absolutely killing it, up well over 222% year to date.
Frankly, 2020 has been a brutal year for virtually all energy-related stocks. This includes midstream infrastructure providers like Energy Transfer. Energy Transfer's revenues have very little dependence on the price of crude oil or natural gas. But it doesn't matter in this environment. If it's associated with energy, it's likely suffering.
So, what is the story here? Is Energy Transfer destined to continue falling to zero? Or could we be looking at one of the best value plays on offer in years?
I can't tell you when investor sentiment toward ET will change. But I do believe that, at current prices, ET stock represents a risk worth taking.
Energy Transfer Stock Is a Risk Worth Taking
Due to the distorting impact of non-cash items like depreciation, traditional valuation metrics like the price-earnings ratio are not particularly useful when evaluating master limited partnerships (MLPs) like Energy Transfer. But EV/EBITDA can get us a good — albeit quick-and-dirty — appraisal of the its valuation. Today, Energy Transfer trades at a EV/EBITDA ratio of just 9.97 times.
To put that in perspective, that is less than half the valuation of late 2015 and close to the lows from the 2008 market meltdown.
At these prices, it seems that investors are questioning ET's viability as a company. That is absurd. Energy Transfer supplies critical infrastructure, and approximately 30% of all natural gas and crude oil flows through Energy Transfer pipelines.
Let's take a look at the distribution (note that MLPs have "distributions" and not "dividends"). At current prices, Energy Transfer yields nearly 21%.
I'll admit I am a sucker for high yields. But a yield this high suggests that Wall Street expects a distribution cut.
Assuming nothing materially changes for Energy Transfer, the distribution is safe. Its distribution coverage ratio for the second quarter was 1.54x and reported distributable cash flow for the quarter was $448 million in excess of distributions paid.
Energy Transfer made massive reductions to its capital spending budget, reducing 2021 growth capital outlays by 28%. Frankly, at current prices, the company should bring growth capital expenses to zero. No potential growth project is likely to yield more than the company's own shares. At these prices, the company should discontinue all growth projects and plow all available cash into share buybacks.
How Will Politics Pressure ET Stock?
I mentioned that the distribution was safe assuming nothing materially changes. Part of the fear reflected in the share price is that something material is, in fact, likely to change.
Earlier this year, the company got a court order to shut down the Dakota Access Pipeline pending additional environmental reviews. Energy Transfer appealed the order and is continuing to operate the pipeline. But there is a very real possibility that this goes the wrong way for Energy Transfer, and the company is unlikely to get much help from a potential President Joe Biden.
ET had a strained relationship with former President Barack Obama, and many experts believe Biden will pursue similar policies.
I take a contrarian view here. If Biden wins, it may mean that Energy Transfer simply stops growing because the approval process for additional pipelines becomes prohibitively cumbersome.
Best Stocks: ET Remains an Excellent Value Play
That's not a bad thing. Remember, ET's biggest problem is its addiction to growth. If growth prospects grind to a halt, Energy Transfer can use the cash on debt repayment or share repurchases.
An adverse ruling on Dakota Access might mean that ET has to cut its distribution. That's a very real possibility. But ET has good lawyers and has won similar cases in the past. And in any event, it would seem that the worst has already been more than priced in.
It's looking like ET won't take the Best Stocks crown this year. Well, we can't win 'em all. But ET remains an excellent value play with an unbeatable yield.
On the date of publication, Charles Sizemore held a long position in ET.
Charles Lewis Sizemore, CFA is the principal of Sizemore Capital Management LLC, a registered investment adviser based in Dallas, Texas.