After soaring following the U.S. Presidential election, things have cooled a bit for Fisker (NYSE:FSR). Fisker stock hit prices above $20 per share late last month. But, since then, shares in the have dipped back to around $15 per share.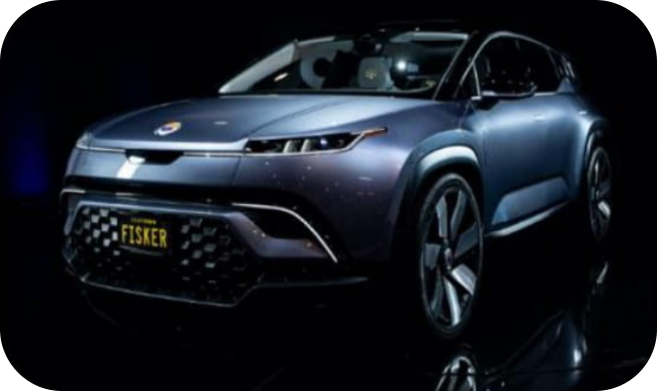 Sure, with other EV stocks pulling back as well this month, many may see opportunity in "buying the dip." But, while some other EV names could be long-term buys at today's prices, that may not be the case with this early stage contender.
How so? As I put it on Dec 2, with more certain electric vehicle plays out there, why gamble with Fisker stock? That is to say, with peers like Lordstown (NASDAQ:RIDE) showing a clearer pathway to profits, wagering on this company, which faces much greater hurdles, may not be worth the risk.
Sure, as seen from recent news, the company continues to make progress. But, it's still a long road ahead. As EV sector shows signs it's heading lower as we enter the new year, it may be best to take a "wait and see" approach for now.
It's Still A Long Road Ahead For Fisker Stock
Before continuing to head lower last week, Fisker released a major development that piqued some interest in its shares. As InvestorPlace's Sarah Smith wrote Dec 7, the company has locked down two after-sales service providers in the United Kingdom.
Sure, it's a step in the right direction. But, this recent development highlights how this company is still in its early stages. With years until its flagship Ocean SUV rolls off the assembly line, the timeline to sales, much less profits, is longer here than with some other electric vehicle names.
For example, Lordstown launches its flagship Endurance EV truck in September 2021. In comparison, Fisker's Ocean doesn't hit the streets until late 2022.
But, it's not really the other recently-gone-public EV companies Fisker is competing with in its market. Given its focus on SUVs, it's facing competition from across the automotive sector. Not only from established EV-only manufacturers like Tesla (NASDAQ:TSLA). Legacy car makers like Ford (NYSE:F) on are also beefing up their electric SUV offerings.
I'm not the only one seeing the longer timeline and heavy competition as big factors working against Fisker. These reasons were the rationale behind a recent "hold" rating on the stock from Goldman Sachs' Mark Delaney.
Yet, there's another factor that could negatively impact Fisker stock in 2021. I'm talking about the cooling of the bubble in electric vehicle stocks. If the speculative frenzy that sent names in this sector parabolic last month continues to fade, expect this particular name to fall further from here.
A Popping 'EV Bubble' Will Hit This Electric Vehicle Play Harder Than Others
It's too early yet to tell, but we may have already seen the near-term top with EV stocks. Since Thanksgiving, major names across the sector have headed lower, as investors cash out following the big post-election run-up.
Some may see this an opportunity to get major names at more reasonable prices. While the sector is still richly-priced after the sell-off, we are still in the "ground floor" stage of the industry. Paying a premium now may look like a steal in hindsight.
Sure, that justifies "buying the dip" in some major names in the sector. But, in the case of Fisker stock? Not so much. With the aforementioned flaws in its bull case, there's isn't much to sustain this company's current valuation.
Unlike with Lordstown, the payoff for Fisker is years, not months away. While further progress will help shore up investor interest, an overall crash or correction in EV stocks will have a greater impact here than with some of the company's peers.
With this in mind, it doesn't look wise to dive in here. Since it went public, it's been the "EV Bubble," not the company's progress, that's largely been in the driver seat. With this factor starting to come off the table, expect shares to continue heading in the wrong direction.
An Interesting Opportunity, But Take Your Time
While I sound quite bearish on Fisker, I have a more neutral view of its prospects. Sure, the fact it's trying to grab share in what's already shaping up to be a competitive market (EV SUVs) makes be less confident. Companies targeting an EV niche, like Lordstown with trucks, or Workhorse (NASDAQ:WKHS) with vans, look to be upstarts with more of a shot at success.
Yet, with the company (the second incarnation of this brand) learning from its predecessor's mistakes, perhaps this time they'll strike gold. But, with the payoff years off, now's not the time to dabble in Fisker stock. Keep it your radar, but wait for shares to fall further from here.
On the date of publication, Thomas Niel did not (either directly or indirectly) hold any positions in the securities mentioned in this article.
Thomas Niel, a contributor to InvestorPlace, has written single stock analysis since 2016.