For investors that like low priced stocks, 2020 was a banner year because so many sub-$5 names soared, including Ideanomics (NASDAQ:IDEX). Compared to some of other cheap names, IDEX stock was relatively calm last year, returning "just" 132.56%.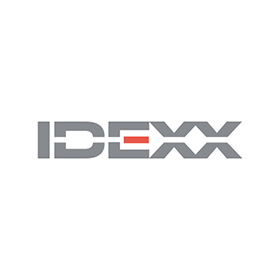 Ideanomics was good for something else last year: It delivered the volatility that fans of penny stocks so desperately crave. In December alone, the stock posted three intraday moves of at least 6%, a 10.61% gain and a 20.58% loss. Its 52-week range was 28 cents to $4.75 and it finished 2020 621% above its 52-week low, but 58.11% below its high.
That speaks to what Ideanomics is, at least for now. That being a trade, not a long-term investment. Indeed, it's easy to understand how some market participants can be seduced by Ideanomics. It's a fintech company with exposure to the electric vehicle (EV) industry and it does business in China. That checks a lot of boxes that were hot in 2020.
To be clear, the company is based in New York and has operations here in the U.S., Malaysia and Ukraine in addition to China. IDEX stock isn't in danger of being delisted because it's not at the epicenter of the U.S. effort to boot some Chinese companies from domestic exchanges, but if it falls below $1, which it has done in the past, action would need to be taken to satisfy Nasdaq's listing requirements.
IDEX Stock: Lots of Moving Parts
Founded in 2017, Ideanomics has gone through some transitions. The initial iteration of the company was a media firm before it made the unusual switch to fintech and EVs. These types of transformations have been seen before with small-cap, speculative Chinese companies with penny stock status with mixed, at best, results.
These days, Ideanomics Capital is the financial side of the company while the Mobile Energy Global (MEG) unit is the EV operation. The latter allows clients "group purchasing discounts on commercial electric vehicles, EV batteries and electricity, as well as financing and charging solutions."
However, Ideanomics isn't an EV maker. The way to look at its automotive footprint is as small, EV-focused replica of traditional automaker's credit/financing arm. That's straight forward enough for investors to digest, but there's more to this company's disjointed business model.
Ideanomics recently reached an accord with Meihao Chuxing, a joint venture between BYD and Didi, to buy 2,000 ride-hailing vehicles for use around China. Deliveries are slated to being in the first half of 2021. Ideanomics says its role is to promote sales and that there's a government subsidy involved, perhaps diminishing some risk, but investors should question where this gambit fits in the overall scheme of the company's business model and if it's a legitimate catalyst for IDEX stock.
But Wait, There's More
Adding to the hodgepodge that is the Ideanomics business model is a 25% stake in an electric tractor maker, Soletrac.
That's a potentially compelling trait because EVs for commercial and industrial use are the next frontier for the industry and, getting down to nitty gritty, diesel fuel is an output cost for farmers. However, Soletrac, like its peers manufacturing EVs for passenger use, needs to prove its mettle. When it comes to pricing, reliability and charging times and it remains to be seen if this investment will bear fruit for Ideanomics investors.
All of these businesses give Ideanomics the feel of small conglomerate, but it might do right by investors by honing its focus. With the EV industry forecast to boom over this decade, Ideanomics may want to consider becoming a pure EV financing enterprise, potentially appealing enhancing its credibility and appealing to a broader swath of investors in the process.
On the date of publication, Todd Shriber did not have (either directly or indirectly) any positions in any of the securities mentioned in this article.
Todd Shriber has been an InvestorPlace contributor since 2014.