Investors have been rather wary about rapidly growing tech stocks that have not yet fully proven themselves since Q1 numbers started coming out in March. In some cases, the resulting haircuts that such names took have definitely been justified.
For example, Clover Health (NASDAQ:CLOV), ZoomVideo (NASDAQ:ZM) and Workhorse (NASDAQ:WKHS) all deserved the huge hits they've taken since their first-quarter peaks.
However, the retreats of other tech stocks have been irrational. These stocks sold off as investors bought the (reputedly) safe shares of Apple (NASDAQ:AAPL), Alphabet (NASDAQ:GOOG,NASDAQ:GOOGL), Facebook (NASDAQ:FB) and other members of the trillion-dollar club in huge numbers.
But the fears of growth stocks will wane sooner or later, causing the shares of any authentic up-and-coming tech stock to become attractive to large investors once again.
Put a different way, a sizeable potion of the babies that were once thrown out with the bathwater will soon be welcomed back into the house and become treasured, pampered children.
Among the beaten-down tech stocks likely to become well-loved by the Street again are:
All three names should be bought by long-term growth investors.
Tech Stocks to Buy: C3.ai (AI)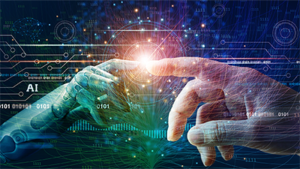 The company's products allow organizations to develop their own artificial intelligence (AI) tools in a simple manner.
With AI proliferating rapidly and becoming important to companies, the demand for C3.ai's offerings should be strong.
In its last reported quarter, the company had 89 enterprise AI customers, representing an 85% increase versus the same period a year earlier. Meanwhile, C3.ai's top line climbed 29% year-over-year and its gross profit increased 31% over the same period.
C3.ai recently launched a key strategic alliance with Alphabet. Under the deal, Alphabet's Google Cloud unit will market C3.ai's tools. Additionally, the two companies' systems will be closely linked.
Given Google Cloud's own rapid growth and large, strong sales force, the deal should cause C3.ai's growth to accelerate over the medium-term and the long-term.
Despite these positive attributes, AI stock has tumbled 64% in 2021, bringing its forward price-sales ratio, based on analysts' average estimate for next year, down to about 15.7. Given the company's growth and positive catalysts, that valuation is quite attractive.
Bionano (BNGO)
Biotech companies are not usually referred to as "tech" names, but Bionano's flagship product, called Saphry, is so disruptive and has such huge potential that I think it deserves to be known as a tech stock.
Saphyr detects variations in DNA that enable doctors to correctly diagnose many more patients than they can with competing systems. Further, the product gives scientists the opportunity to discover cures for many more diseases than competing systems.
What's more, Bionano is making great progress on two very important fronts: convincing more entities around the world to utilize Saphyr and moving closer to getting payors, i.e. health insurers and the U.S. government to pay for Saphyr's tests.
Saphyr's list of impressive, life-saving capabilities continues to expand rapidly. For example, on Sept. 16, Bionano announced that the results of a trial demonstrating that Saphyr, in combination with what it claims is "next-generation sequencing," had enabled researchers to identify new biomarkers of non-small cell lung carcinoma, or NSCLC.
NSCLC is the most common form of lung cancer.
With these new biomarkers, NSCLC tumors could be identified earlier, saving many thousands of lives. They could also help researchers develop new treatments for the disease.
Since June 7, BNGO stock has lost more than 30% of its value, creating a very good buying opportunity.
Tech Stocks to Buy: PubMatic (PUBM)
The ad-tech firm recently reported significantly better-than-expected second-quarter results, with its top line soaring 88% year-over-year to nearly $50 million.
What's more, PubMatic's EBITDA came in at $18.6 million (excluding certain items), while it reported a net income of almost $10 million. Its revenue from connected TVs more than doubled versus Q1. That, of course, is quite an impressive gain.
Driven by the proliferation of video streaming, the growth of connected TVs is likely to continue to be very strong for the foreseeable future, lifting PUBM stock in the process.
Meanwhile, on Aug. 31, Macquarie started coverage of PUBM stock with an "outperform" rating and a $37 price target. The firm stated that the company is trading at meaningful discounts to two of its peers and called its profits "impressive."
According to the firm, PubMatic is benefiting from multiple catalysts, including powerful ad trends and the ongoing transition to digital ads.
PUBM stock is trading at an enticing forward price-earnings ratio of 54.
On the date of publication, Larry Ramer held long positions in BNGO and PUBM. The opinions expressed in this article are those of the writer, subject to the InvestorPlace.com Publishing Guidelines.
Larry Ramer has conducted research and written articles on U.S. stocks for 13 years. He has been employed by The Fly and Israel's largest business newspaper, Globes. Larry began writing columns for InvestorPlace in 2015.  Among his highly successful, contrarian picks have been GE, solar stocks, and Snap. You can reach him on StockTwits at @larryramer.