Can startup investing be simplified? SeedInvest believes so, being a leading equity crowdfunding platform that allows building easily a diversified portfolio of startups with Auto Invest feature. With a low minimum investment of $200, you can choose to adjust your investment plan and pick highly vetted startups, that have passed a due diligence process.
Further due diligence is always suggested as startup investing has unique risks such as increased business failure odds and a lack of established financial performance history.
Here are 7 promising startups you can buy on SeedInvest right now:
Lightsense Technology
ENDEAVOUR
Sene
NowRx
Basil Street Cafe
AppMail
Wahi Nutrition
Given all the risks associated with early-stage investing, what's the benefit? Simple: startups can become leaders in their industries. Remember that tech giants such as Apple (NASDAQ:AAPL) and Microsoft (NASDAQ:MSFT) were startups once upon a time.
Startups to Invest In: Lightsense Technology
Lightsense Technology is developing an optical technology to solve critical problems in public health such as viral and bacterial pathogens, and even the opioid epidemic. Its specialized spectrometer solutions can help detect illicit drugs, add safety to the food supply and in several medical applications to prevent diseases.
Lightsense's Enhanced Photodetection Spectroscopy (EPS) technology helps detect viruses and bacteria in a very short time compared to standard PCR/DNA analysis. The mini spectrometers of Lightsense Technology are developed to be lightweight, inexpensive and able to analyze materials with machine learning algorithms to detect unseen patterns.
The addressable markets are large and growing multi-billion dollar segments. Illicit drug detection, bacterial pathology, healthcare, food safety and pharmaceutical manufacturing are among the markets Lightsense Technology can serve with its EPS technology. Using predictive analytics in a Cloud environment, the company believes it can generate additional revenue from software (SaaS subscriptions).
What is also notable is the strong barriers to sector entry, and the company's early traction in high-growth markets.
The minimum investment in Lightsense Technology on SeedInvest is $1,000.
ENDEAVOUR
ENDEAVOUR is a financial services firm focused on U.S. National Defense and space contractors. It has an ambitious goal of deploying more than $1 billion capital into the U.S. National Defense and space industries by its unique Balance Sheet as a Service (BSaaS) approach.
The U.S. National Defense & Space Market is both vast and rapidly growing, estimated to reach $2.7 trillion in FY 2021 with a projected 5-year CAGR (compound annual growth rate) of 13.3%.
In this large market, there is a severe problem that ENDEAVOUR wants to address. Traditional financing isn't available, due to factors such as the technical nature of work, predominantly early IP assets and government-derived revenue. The result is that operators are either forced to pick between pursuing risky commercial-scale operations or lean government contracting operations.
ENDEAVOUR provides clients with working capital by purchasing invoices at a slight discount. What gives ENDEAVOUR a competitive advantage is that all Invoice purchases are backed by the U.S. Federal Government/Tier I, Investment-Grade companies. On top of that ENDEAVOUR is the only BSaaS company transacting with clients working on classified projects.
Company traction is good and based on high barriers and margins, efficient scalability and recurring revenues.
The minimum investment on ENDEAVOUR on SeedInvest is $1,000.
Sene
Sene is a fashion company that makes custom clothing accessible to everyone via its proprietary SmartFit platform.
Traditional custom clothing has several drawbacks, such as being expensive, complicated and taking too long to materialize. Sene makes the difference by having a zero-inventory business with a plethora of unique features. Some of those features are affordability, data-driven technology, and dynamic changes, all made digital.
One of the biggest problems in the fashion industry is apparel pollution and waste caused by overproduction estimated to be worth about $5 billion annually. Sene supports sustainable fashion by solving the root of the problem, only making products when they are needed, not before.
Sene uses a SmartFit Quiz to quickly generate clothing customized to both size and style. In fact, it just takes 60 seconds on a smartphone. Using a 100% automated process through the SmartFit platform you can have unique customized clothing tailored to your preferences delivered in two weeks.
There is even a 60-Day-Guarantee for unlimited changes if you want, plus customers are entitled to a full refund in case you do not like the clothing. In an era of mass production in the fashion industry, customized clothing at affordable prices sounds like an idea that truly makes a difference.
The minimum investment in Sene on SeedInvest is $1,000.
NowRx
NowRx is a digital health platform providing free same-day pharmacy delivery to transform the healthcare industry. NowRx offers a variety of telehealth services prescribed online such as hair loss treatment, herpes treatment, HIV PrEP medication and soon, migraine treatment.
NowRx utilizes efficient, automated micro-fulfillment centers that lower the cost of labor through advanced robotic dispensing. The process of getting pharmacy delivery free and same-day is a simple three steps.
Step one, patients ask their doctors to either fax or email their prescription to NowRx. Step two, NowRx contacts customers to confirm delivery details. Step three is simply waiting for the delivery of your medicine.
The business model generates revenue like every pharmacy or healthcare service, through reimbursement from insurance and copays from the patient. Special requests are available upon request and for NowRx now accepts all major insurance plans except Kaiser. Prescriptions are usually delivered within 2 to 4 hours after confirmation and there is even a faster delivery option within the hour for a $5 fee.
In 2020 the company generated more than $13.4 million in revenue, about a 90% increase YoY compared to 2019.
The minimum investment in NowRx on SeedInvest is $998.
Basil Street Cafe
Basil Street Cafe has developed a robotic Automated Pizza Kitchen (APK), a patented technology to provide to customers a delicious, affordable and quick pizza — within three minutes. These features are enough to disrupt the global pizza market based on scalability.
Massive success nowadays in business requires mostly two main factors, first low costs, and second a highly scalable business model. Basil Street has already tested its pilot units and expects to have more than 100 units of Automated Pizza Kitchen (APK) in places such as casinos, hospitals, and movie theaters by the end of 2021.
The company has big plans for global expansion, currently in discussions with some of the world's largest food companies and distributors. Turning to technology and innovation, Basil Street Cafe has already one patent and another pending, related to food product storage and its vending kiosk.
Customer experience satisfaction, a key to recurring revenue, is very high. According to the firm, 75% of Basil Street's customer survey respondents say they were satisfied and most likely would buy this robotic-made pizza.
The minimum investment in Basil Street Cafe on SeedInvest is $998.
AppMail
AppMail is an email software that makes browsing the web and online shopping easy, fast and convenient — all through your email.
AppMail is essentially changing the way businesses engage with customers. How exactly? By bringing mini-apps into an email, with a plethora of benefits.
Those benefits include enhancing conversion rates for businesses with quick and efficient CTAs (call-to-actions), displaying relevant content in real-time and simplifying the customer journey.
When customers have to switch between several pages and applications to shop online goods and services, conversion rates drop. Businesses can now offer customer-centric experiences and simplify the customer journey just by sending a single email.
Another useful application for AppMail is for users to check and manage their flights without leaving their inbox. The check-in and choosing of seats is fast, convenient and intuitive. Time is of utmost importance daily and AppMail makes the most of it by giving consumers and users content they are most likely to engage with.
The minimum investment in AppMail on SeedInvest is $1,000.
Wahi Nutrition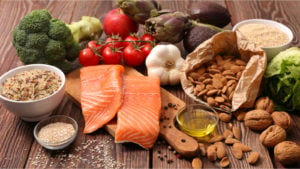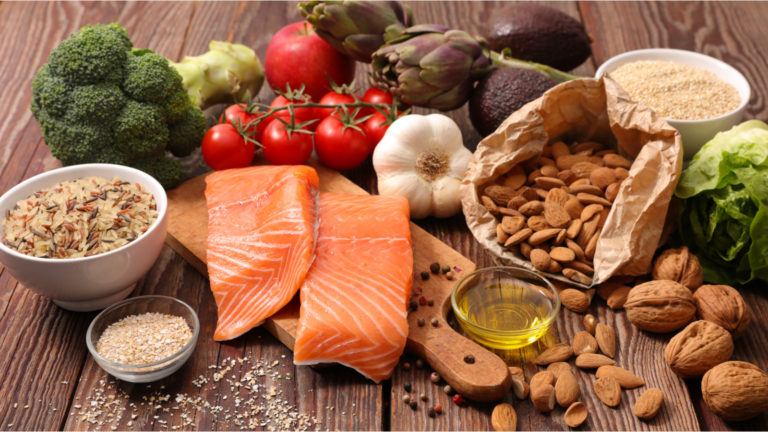 Wahi Nutrition is a plant-based, functional beverage desired to make you feel better, more energized having four specific functions, purify, revive, drive, and repair.
Starting from the principle "drink intentionally" (up to 60% of the human body is water), Wahi Nutrition has developed "wahiwater," a functional beverage made via the infusion of pharmaceutical-grade plant extracts.
Wahi Nutrition currently has four beverages, each with distinct targeted health functions and new beverages forthcoming, such as "immunity," which as its name suggests will be a beverage targeted to strengthen the immune system.
The four flavors currently available are "revive," suitable for revitalization & anti-inflammation, "purify," providing anti-toxin & digestion support, "repair," which supports collagen production and "drive," ideal for exercise support and recovery.
Some of the company's highlights include three granted trademarks, a proprietary manufacturing process, and the launch nationally in CVS HealthHUBs and Life Time Fitness areas within 2021.
The minimum investment in Wahi Nutrition on SeedInvest is $999 per investor.
Investing through equity and real estate crowdfunding or asset tokenization requires a high degree of risk tolerance. Despite what individual companies may promise, there's always the chance of losing a portion, or the entirety, of your investment. These risks include:
Greater chance of failure;

Risk of fraudulent activity;

Lack of liquidity;

Economic downturns; and

Dearth of investor education.
Read more: Private Investing Risks.
On the date of publication, Stavros Georgiadis, CFA did not have (either directly or indirectly) any positions in the securities mentioned in this article. The opinions expressed in this article are those of the writer, subject to the InvestorPlace.com Publishing Guidelines.
Stavros Georgiadis is a CFA charter holder, an Equity Research Analyst, and an Economist. He focuses on U.S. stocks and has his own stock market blog at thestockmarketontheinternet.com/. He has written in the past various articles for other publications and can be reached on Twitter and on LinkedIn.