This has been a difficult year for crypto investors. The crypto winter drags on, meaning the market is rife with cryptos to avoid. The crypto market has tumbled as quantitative tightening has taken effect. That's simply because, the less cheap capital is available, the less speculative investing there will be. Meanwhile, interest rates have risen, bringing borrowing costs higher, and investors have moved their capital into safer securities.
A massive amount of capital has been taken out of speculative cryptocurrencies in 2022. The market capitalization of cryptocurrency began the year near $2.2 trillion. It is currently flirting with the $1 trillion mark.
That is a compelling argument for avoiding cryptocurrency altogether. I believe, however, that crypto's long-term transformative power makes it worth inverting in. However, smart investors should avoid the seven cryptos below.
| | | |
| --- | --- | --- |
| DOGE | Dogecoin | 11.7 cents |
| SHIB | Shiba Inu | .0012 cents |
| AXS | Axie Infinity | $9.99 |
| CSPR | Casper | 4 cents |
| APE | ApeCoin | $5.03 |
| SAND | Sandbox | 85 cents |
| ELON | Dogelon Mars | .00004 cents |
Dogecoin (DOGE)
Dogecoin (DOGE-USD) remains one of the most popular altcoins. That's exactly why smart investors should avoid it. Its popularity was triggered by the "Doge" internet meme that featured a Shiba Inu dog.
The two founders of Dogecoin have repeatedly stated that they believe it has no real utility, and they have reminded investors time again and again that the crypto was created as a joke. Nevertheless, it remains a cult force in the crypto space and boasts the eighth largest market cap of all cryptos.
Elon Musk has been an ardent champion of Dogecoin along the way. He has famously tweeted about it multiple times.
His tweets have sparked ideas that Dogecoin has some undiscovered value, and its prices often spike when he tweets about it. But it's difficult to see how it can be useful.
In addition to DOGE's hard-to-identify utility, there is also an unlimited supply of the crypto, making it the opposite of a scarce commodity.
Shiba Inu (SHIB)
Shiba Inu (SHIB-USD) began as an offshoot of Dogecoin late in the summer of 2020. It was one of many new cryptos whose logos featured the Shiba Inu breed of dog that Dogecoin made exceedingly popular.
Other than that, the only important thing to know about Shiba Inu is that it markets itself as the "Dogecoin Killer." In short, it's fair to argue that its creators co-opted the brand imagery of Dogecoin and attempted to position SHIB as being better than Doge in order to attract Doge's investors.
That's a clever enough strategy. But at the end of the day, Shiba Inu draws from the same pool of capital that Dogecoin does: Loose, speculative funds that were plentiful when rates were near zero but have become much more scarce in the current environment.
Shiba Inu can still generate massive, overnight returns. That's what happens when a token trades for a tiny fraction of a penny. But that makes it appropriate for gamblers, not investors.
Axie Infinity (AXS)
Axie Infinity (AXS-USD) is a token-based cryptocurrency that broadly hopes to benefit from interest in games like Pokemon and Tamagotchi. Those games have elements of collecting, raising, developing, and battling creatures that players create.
Axie Infinity allows players to create characters based on a pool of body parts each of which have varying levels of rarity. Those creatures are called Axies and each is an NFT that is utilized in 3-on-3 battles.
The more AXS a player collects, the greater their ability to influence how AXS treasury funds are spent. In short, players can build a powerful character, level up, collect a bunch of AXS along the way, and control the economy they create.
The platform runs on the ERC-20 token which is based on the Ethereum (ETH-USD) platform. So, it benefits from the inherent security offered by the network. So far, roughly 54 million AXS have been mined out of the 270 million available.
Axie Infinity has some interesting positive attributes. But overall, it's hard to see how the project can generate a lot of real-world monetary value.
Casper (CSPR)
Casper (CSPR-USD) exemplifies a great maxim to follow when investing: If you don't understand what it is, you shouldn't put your capital behind it.
Casper is backed by vague marketing lingo, including "future-proof architecture" and "maximum accessibility to developers of all backgrounds." In other words, whatever Casper is now, its promoters want investors to rest assured that it'll be able to become whatever users need it to be in the future. And the marketers want all investors to believe that developers will be able to use it and develop it into its future form.
That tells investors little about what it does, and the information provided about the coin is very short on specifics. The company aims to attract all the companies that buy crypto. That seems like a logical goal, given how rapidly companies' interest in crypto increased throughout the pandemic.
But Casper simply states that it is enterprises' favorite crypto. That seems like a dubious claim.
Basically, Casper looks like a blockchain project based on a proof-of-stake mechanism, making it more energy efficient, and therefore cheaper than Bitcoin (BTC-USD). But Casper seems like more of a marketing ploy than anything tangible.
ApeCoin (APE)
ApeCoin (APE-USD) is interesting for people who want to participate in the ApeCoin DAO, which is described as "the decentralized governance framework that supports the Ecosystem Fund." In other words, it allows holders to vote on initiatives that affect the ApeCoin ecosystem.
On a positive note, ApeCoinit is an ERC-20 token, so it benefits from the inherent scale and security offered by Ethereum's ecosystem. But otherwise, there isn't much interesting about ApeCoin.
It was inspired by the Bored Ape Yacht Club which sells incredibly expensive ape-inspired art in the form of NFTs, including apes dressed in various accessories with many expressions.
So ApeCoin draws inspiration from a company that sells NFT art with an ape wearing differing outfits sold at incredibly high prices. For example, one includes an ape wearing a fez hat and a red check flannel, and it costs $125k. That's so inspiring. Note the sarcasm, and note that APE is a crypto to avoid.
Arguably the only interesting aspect of the project is that the APE Foundation was gifted a 1-of-1 NFT by Yuga Labs which created the Bored Ape Yacht Club. So maybe the users can vote with their ApeCoins and make some money by selling that NFT to another fool.
Sandbox (SAND)
Sandbox (SAND-USD) will remain intimately tied to the fortunes of the metaverse. The most interesting aspect of Sandbox is its Game Maker toolset that allows users to create and test games.
Ultimately, the promise of Sandbox is that it can be developed to a level at which real-life users will enter its metaverse and interact with the games that developers make on their parcels of Sandbox land.
Sandbox's fortunes are tied to those of larger metaverse players, as you might expect. Meta Platforms (NASDAQ:META), which used to be called Facebook, shocked the world when it announced its new name in late October 2021. That sparked a sharp rally in the price of Sandbox, as it rocketed from 70 cents to $7 in a matter of days.
Sandbox has gradually fallen to 80 cents as the shine has worn off the metaverse. So, for now, that puts it among the cryptos to avoid.
It will take time for the metaverse to become popular again, and that is far from a given at this point. Sandbox 's price will likely move in tandem with the metaverse's popularity.
That said, Sandbox is currently far from dead. But the real, potential money seems to be in developing land within the game, in order to attract users and ads, rather than from buying SAND tokens. In either case, metaverse's prospects look dim for the time being, and that's why investors should avoid Sandbox for now.
Dogelon Mars (ELON)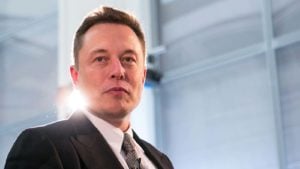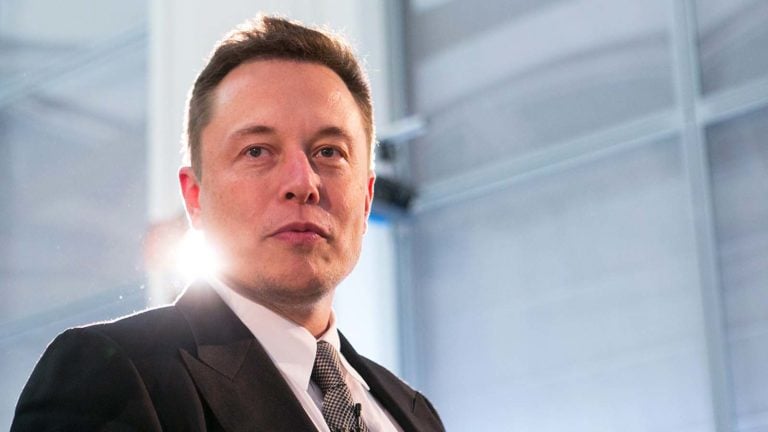 Dogelon Mars (ELON-USD) is difficult to understand. It was developed by combining elements of Dogecoin, Elon Musk, the Shiba Inu dog breed, and the colonization of Mars. The result: A comic Shiba Inu dog with Elon Musk's hair living on Mars in the year 2420 that suddenly has his life uprooted and is named Dogelon Mars.
It's a strange comic that is backed by a token which has nearly no value at all. In fact, it would require 2.277 million ELON tokens to equal the value of $1 at ELON's current prices. That sort of makes sense, given how ill-conceived the entire project is.
I can't see how the project will ever have value. My guess is that management is using its surprisingly large Twitter (NYSE:TWTR) and Telegram communities to sell advertising and finding other ways to monetize them. However, the project is a complete joke born out of a strange moment in the history of investing.
On the date of publication, Alex Sirois did not have (either directly or indirectly) any positions in the securities mentioned in this article. The opinions expressed in this article are those of the writer, subject to the InvestorPlace.com Publishing Guidelines.