Officially, if anybody sought ideas about penny stocks to buy, my only response is this: don't. While this sector carries a powerful reputation for delivering remarkable gains, it also suffers from a dark side. Based on survivorship bias, it's easy to think that anyone can profit from market speculation. In reality, very few do, leading to addictive personalities spiraling out of control.
That's the bad news and I must disclose that from an ethical standpoint before discussing penny stocks to buy. Now, for the good news, it's always possible – though not probable – that you can win in this ecosystem. It will take discipline and gobs of luck. To better your odds for success, you might want to consider ideas that have a reasonable shot at upside.
For this goal, I'm going to rely heavily on analyst price targets. Each of these ideas features strong double-digit return forecasts – and two that reach into the triple digits. So, if you can handle the heat, below are penny stocks to consider.
| | | |
| --- | --- | --- |
| OLPX | Olaplex | $4.62 |
| ROVR | Rover Group | $4.28 |
| BTG | B2Gold | $3.54 |
| DNN | Denison Mines | $1.26 |
| PL | Planet Labs | $4.48 |
| NEGG | Newegg Commerce | $1.32 |
| RKLB | Rocket Lab | $4.26 |
Penny Stocks to Buy: Olaplex (OLPX)
A haircare specialist, Olaplex (NASDAQ:OLPX) fundamentally may enjoy relevance from social normalization trends. During the coronavirus pandemic, several people worked from home. Gradually, though, employers are recalling their workers, thus sparking demand for beauty care products. After all, sitting at home, the incentive to look presentable diminished considerably.
As well, fears of Covid-19 declined substantially from their peak. Because of this dynamic, people are willing to go out and travel. Again, under this framework, consumers have the incentive to look presentable. Unfortunately, the same can't quite be said about OLPX stock. Since the Jan. opener, it's down 5%. And in the trailing year, shares tumbled nearly 69%.
Interestingly, though, while its financials aren't perfect, they're not bad either. For one thing, Olaplex enjoys a decently stable balance sheet. Operationally, the haircare firm features a whopping net margin of 37.8%, beating out over 99% of the competition. Finally, Wall Street analysts peg OLPX as a consensus hold. However, their average price target stands at $7, implying over 42% upside potential. Thus, it makes a solid case for penny stocks to buy.
Penny Stocks to Buy: Rover Group (ROVR)
An operator of an online marketplace for freelance professionals, Rover Group (NASDAQ:ROVR) benefits handsomely from the gig economy. However, it doesn't approach the arena of independent contractors the same way as most of its peers. Instead of human concerns, Rover focuses on the needs of man's best friend. By connecting pet owners with dog service providers, both parties enjoy a symbiotic relationship.
In my view, ROVR enjoys one of the best narratives among penny stocks. With more people being recalled back to the office, the need for pet care will likely spike. Enter Rover. Better yet, we're not just uselessly pontificating here. Recently, Rover's strong earnings report called attention to its big profits and sizable bookings.
To be fair, ROVR just started looking attractive. Since the January opener, ROVR gained over 3%. However, in the trailing year, the stock remains underwater to the tune of 28%. Still, covering analysts suggest that might change, pegging ROVR as a consensus moderate buy. Also, their average price target stands at $6, implying over 43% upside potential. Thus, it's another solid idea for penny stocks to buy.
Penny Stocks to Buy: B2Gold (BTG)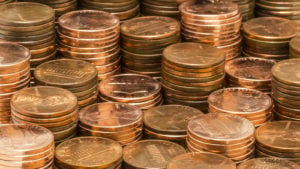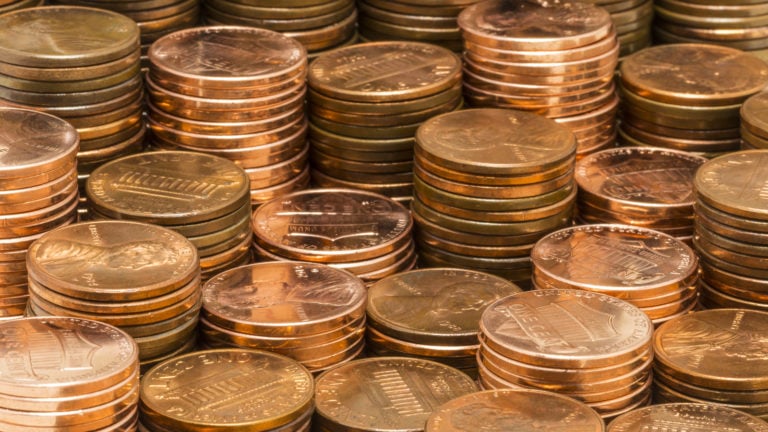 Admittedly, the narrative for gold-mining specialist B2Gold (NYSEAMERICAN:BTG) is a tricky one. After getting off to a great start, the underlying yellow metal struggled as of late. Unfortunately, concerns about stubbornly high inflation suggest that the Federal Reserve may raise interest rates. If so, that would impose a deflationary effect on the economy, thus negatively affecting gold.
On the other hand, it might be too early to give up on precious metals. While tightening seems likely, no guarantees exist regarding the assumed result of deflationary forces. For example, China's economic reopening could spark greater resource consumption, imparting an inflationary impact. Theoretically, this dynamic should boost the yellow metal and by logical deduction, BTG stock.
For contrarians, BTG seems a solid deal among penny stocks to buy because of its fiscal attributes. For instance, its three-year revenue growth rate of 13.9% and a net margin of 14.6% rank within the upper tier of the mining industry. Lastly, covering analysts peg BTG as a consensus strong buy. Further, their average price target stands at $5.62, implying nearly 66% upside potential.
Denison Mines (DNN)
Another mining enterprise, Denison Mines (NYSEAMERICAN:DNN) specializes in another precious metal called uranium. Although the commodity carries a misunderstood and controversial reputation, it's likely going to rise in relevance. True, the political framework focuses seemingly exclusively on renewable energy. Here's the thing, though: renewables like wind and solar tend to be intermittent. The sun rises only once a day and the wind blows only when it blows.
However, nuclear energy facilities represent the most reliable sources of power. Based on the capacity factor, it's really not even close. Therefore, we can talk about clean energy until we're blue in the face. At some point, the nuclear equation cannot – and must not – be ignored.
To be sure, DNN enjoyed a strong start to the new year, gaining nearly 13% of equity value. However, it's still down for the trailing year to the tune of nearly 18%. Further, many of its fiscal attributes (aside from balance sheet stability) present a dicey proposition. Nevertheless, Canaccord Genuity analyst Katie Lachapelle pegs DNN a buy. Also, the expert forecasts a price target of $2.21, implying nearly 77% upside potential. Therefore, it's one of the penny stocks to watch.
Planet Labs (PL)
A member of the burgeoning space economy, Planet Labs (NYSE:PL) may be the most credible in the sector. An Earth-imaging enterprise, Planet Labs' main goal centers on imaging the entirety of our planet daily to monitor changes and pinpoint trends. Thus, it plays a significant role in understanding and ultimately addressing climate change.
Although an exciting proposition, PL will almost undoubtedly require patience – even more so than other penny stocks. Yes, PL gained over 2% of equity value since the January opener. However, in the past 365 days, that same PL gave up nearly 19%.
Financially, Planet Labs features a bit of an aspirational profile. For instance, in its fiscal third quarter of 2022, the company posted revenue of $49.7 million, up nearly 57% year-over-year. At the same time, on a trailing-year basis, both operating and net margins sunk well into negative territory.
Still, Wall Street analysts remain undeterred. Believe it or not, PL carries a consensus strong buy view. Further, the experts forecast a price of $8.40, implying over 82% upside potential. Put PL on your list of penny stocks to watch.
Newegg Commerce (NEGG)
At first glance, Newegg Commerce (NASDAQ:NEGG) doesn't particularly seem like a compelling example of penny stocks to consider. I'm not going to lie. NEGG demands incredible patience from its prospective stakeholders. As an online retailer of computer hardware and consumer electronics, Newegg suffers from a timing issue of sorts. Back when the labor market appeared comprehensively robust, people had the luxury to spend.
Nowadays, the workforce suffered significant declines in the technology space. Fundamentally, this augurs poorly for NEGG stock. Simply, fewer people have high-paying careers now. And the dourness seems to filter down into the charts. Yes, NEGG gained almost 5% since the January opener. However, in the trailing year, it's down nearly 75%.
That's not all. Frankly, NEGG seems overvalued. Presently, the market prices NEGG at a trailing book multiple of 2.96. In contrast, the sector median value is 1.52 times. Despite these challenges, Noble Financial's Michael Kupinski pegs NEGG a buy. Furthermore, the analyst believes shares will hit $3.50 a pop. If so, you're talking about upside potential of nearly 152%. Put this on your radar of prospective penny stocks if you dare.
Rocket Lab USA (RKLB)
Another player among penny stocks tied to the space economy, Rocket Lab USA (NASDAQ:RKLB) presents a well-suited investment for those that want to swing for the fences. Focusing on building space-related infrastructures, Rocket Lab seeks to accelerate launch on demand and agile satellite solutions. Fundamentally, the enterprise aligns with a potentially lucrative industry. According to research by Morgan Stanley, the global space economy could generate revenue of more than $1 trillion in 2040. Even better, this could be an underestimate when all's said and done.
Enticingly, RKLB stock gained over 16% of equity value since the January opener. However, like some other penny stocks, it's struggled over the long run. In the past 365 days, it hemorrhaged over 50%. If we're being completely honest, outside of its balance sheet, Rocket Lab features challenging financials. That's especially true of its deeply negative profit margins.
Still, among three analysts, RKLB enjoys a unanimous strong buy assessment. Also, their average price target stands at $11.67, implying over 159% upside potential.
On Penny Stocks and Low-Volume Stocks: With only the rarest exceptions, InvestorPlace does not publish commentary about companies that have a market cap of less than $100 million or trade less than 100,000 shares each day. That's because these "penny stocks" are frequently the playground for scam artists and market manipulators. If we ever do publish commentary on a low-volume stock that may be affected by our commentary, we demand that InvestorPlace.com's writers disclose this fact and warn readers of the risks.
Read More: Penny Stocks — How to Profit Without Getting Scammed
On the date of publication, Josh Enomoto did not have (either directly or indirectly) any positions in the securities mentioned in this article. The opinions expressed in this article are those of the writer, subject to the InvestorPlace.com Publishing Guidelines.