While macro headwinds continue to affect the performance of penny stocks in general, it's been largely a different story with the top penny stocks.
Among the thousands of stocks trading for $5 per share or less, a select number of them have performed very well in recent months.
If you own one or several of these names, you may be tempted to "take the money and run" while the going's still good. If you do not own any of them, you may think you've "missed the boat," with buying them now placing you at risk of "holding the bag."
However, instead of selling/avoiding these winners, buying on dips is arguably a better move instead. Why? For the most part, these names have direct or indirect catalysts that have only started to play out.
If you own them, selling now could mean you leave further upside on the table. If you do not own them yet, staying away could be a regretful move in hindsight.
As more skittish investors take profit with these top penny stocks, consider each of them a strong buy on any weakness.
ARC Document Solutions (ARC)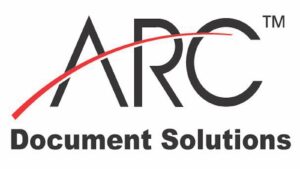 ARC Document Solutions (NYSE:ARC) has performed well year-to-date. Shares in the construction industry-focused digital printing company are up around 22.8%. Given it has been a bumpy ride to higher prices, this has also been one of the best penny stocks to buy on the dip.
Even as ARC stock trades near its 52-week high, consider it a name to pounce on if shares encounter any additional rounds of weakness. Sure, there may not be much more room for multiple expansions. A forward valuation of 12 times earnings may be reasonable, given the cyclical nature of the business.
However, moderate earnings growth in the next year could keep shares on a long-term upward trajectory. As I pointed out earlier this month, ARC has a 5.93% dividend, and the company also continues to buy back stock. Both these return-of-capital efforts over time stand to provide an extra boost to returns.
Enel Chile (ENIC)
It's not hard to see why Enel Chile (NYSE:ENIC) has been one of the top penny stocks in 2023. Shares in the Chilean utility company are up by nearly 78% since January and are up by more than threefold over the past twelve months.
But even after this incredible run, ENIC stock is still worth holding if you own it, buying if you do not own it yet. Yes, ENIC is up mainly because of a "one and done" event. Since last year, earnings have skyrocketed as drought conditions that affected its hydroelectric power generation infrastructure have eased.
However, Enel Chile has another catalyst that could lead to additional gains. That would be the company's move into other forms of renewable energy, like solar. Add in its high 9.04% dividend, and it is clear this top performer has plenty in play to stay a winner.
Entravision Communications (EVC)
Compared to most of the best penny stocks discussed above and below, Entravision Communications (NYSE:EVC) hasn't exactly delivered stunning year-to-date gains. In fact, shares in the Hispanic-focused media company experienced a post-earnings plunge after the release of its Q1 2023 results back in May.
Nevertheless, buying the dip today with EVC stock could prove profitable down the road. A big reason behind Entravision's underwhelming fiscal results in recent quarters has been the downturn in digital ad demand. However, per the company's most recent investor presentation, long-term trends remain favorable for the growth of its digital advertising business.
Entravision has also just recently appointed a new CEO. This leadership change could help complete Entravision's pivot from being primarily a radio/TV broadcaster to digital ad pure play. In turn, this may lead to a higher valuation for this stock. While you wait for the rebound, collect EVC's 4.26% dividend.
Gannett (GCI)
Like EVC, you may at first question why I consider Gannett (NYSE:GCI) to be one of the top penny stocks. Admittedly, shares in this media company look like a value trap. What seemed to be the start of a comeback in 2021 fizzled out in 2022, as inflation and the economic slowdown affected both Gannett's legacy newspaper business as well as its digital media business.
But while dip-buyers have been burned buying GCI stock in the past, this may be changing. As a Seeking Alpha commentator argued back in April, management is tackling the inflation issue with cost reductions. More importantly, the company has figured out how to further monetize its digital business through affiliate deals.
Thanks to both these factors, an epic comeback could finally arrive for GCI. At around $2.50 per share, the stock may be worthy of a small, speculative buy.
Pitney Bowes (PBI)
An activist-led turnaround effort makes Pitney Bowes (NYSE:PBI) one of the high-potential penny stocks and, therefore, a buy on any dip. As I have discussed previously, hedge fund Hestia Capital Management won four of PBI's nine board seats in a proxy fight earlier this year.
Sure, shareholder activism doesn't always lead to big returns. Sometimes, even a hard-charging investor isn't enough to save a moribund business. However, in the case of PBI stock, Hestia's grand plans for the business products company may do the trick, resulting in a maximization of value for all shareholders.
Through cost cutting, asset sales, and by investing in the growth of Pitney Bowes' more promising businesses, PBI could, in time, be worth many times what the market values the company today. While it may take time to pan out, patience with this turnaround stock could ultimately pay off.
Pagaya Technologies (PGY)
In recent months, Pagaya Technologies (NASDAQ:PGY) has been coming back into favor, resulting in strong gains. Shares are up a total of 120% over the past six months. In the last month alone, PGY has gained more than 85%.
Yet despite already spiking to substantially higher prices, PGY stock hasn't lost its status as one of the penny stocks for high returns. More upside may lie ahead with this fintech, which specializes in AI-powered asset-backed securitizations. As I have pointed out before, shares tanked during 2022 on concerns that the company's business model would falter in an economic downturn.
However, as seen in recent press releases, Pagaya's business is still thriving. If the company continues to scale up towards the point of profitability, a further recovery may be in store for PGY. With this, consider this stock another speculative buy on any dip.
Sachem Capital (SACH)
A combination of high-yield and deep value is what makes Sachem Capital (NYSEMKT:SACH) one of the top penny stocks. Sachem is a mortgage real estate investment trust, or mortgage REIT, specializing in "hard money" residential property loans.
These short-term loans leave SACH stock less vulnerable to issues like interest rate risk, which has had more of an impact on most mortgage REITs lately. Besides collecting a 14.5% dividend and being able to buy it at a more than 30% discount to its tangible book value, there's another reason why Sachem is worth buying on any weakness.
Besides offering good value, SACH is focused on further growth of its business. As discussed in its latest investor presentation, the REIT is looking to expand beyond its legacy stomping grounds in the Northeast United States and recently has made a strategic acquisition that may synergize well with its current operations.
On the date of publication, Thomas Niel did not hold (either directly or indirectly) any positions in the securities mentioned in this article. The opinions expressed in this article are those of the writer, subject to the InvestorPlace.com Publishing Guidelines.