What separates NFTs worth $200,000+ from just another file that anyone can right-click and save? The same thing that makes a Louis Vuitton or Gucci bag worth more than the counterfeits they sell on Canal Street in NYC: People will know if it's fake or real.
Just as we can spot the thin, cheap materials and sloppy stitching on a knock-off handbag… Platforms like Twitter (NYSE:TWTR) can check the Ethereum (CCC:ETH-USD) blockchain, review your proof-of-ownership through your MetaMask, Trust Wallet (CCC:TWT-USD), or other crypto wallet, and verify that you own an NFT profile picture.
Sure, you can right-click-save and post a non-verified profile pic. But since each NFT is unique ("non-fungible"), people will know if you really own that Bored Ape you're posting, or just making fun of Justin Bieber.
In the New Digital World, that digital "certificate of authenticity" on the blockchain, proving you're the owner, has plenty of utility outside of art. Below are three of the coolest use cases.
No doubt, NFT markets have some problems to solve as they grow and mature. But for every piece of bad press involving NFTs, there are just as many promising projects you may NOT have heard about…yet. Let's take a look.
NFT Tickets & Event Perks
Buying tickets online may be more convenient – but there's usually a catch. Several of them, in fact, adding up to a ton of hidden fees…with no discernable purpose, other than further enriching companies like Ticketmaster! The below tweet from The Root's Michael Harriot is satirical but also extremely relatable to anyone who's used Ticketmaster:
On blockchain platforms like Yellowheart, you can buy an NFT ticket instead, and only 5% of what you pay is the "secondary take" – the other 95% goes to the artist! The smart contract behind the NFT can also be programmed to avoid ticket scalpers and counterfeiters.
Ticketmaster, it seems, sees the implications, and made a small concession to them: Attendees of Super Bowl LVI on Sunday got "a complimentary, customized NFT" on the Polygon (CCC:MATIC-USD) network. Each NFT "featur[ed] their unique section, row, and seat to commemorate gameday, providing a digital keepsake from their Super Bowl experience."
This was just a "digital ticket stub"… But Goldenvoice, which puts on the Coachella Valley Music & Arts Festival each April, appears to be flirting with the prospect of switching to NFT tickets on the Solana (CCC:SOL-USD) blockchain through crypto exchange FTX.
If you watched the Super Bowl, you'll remember FTX ran one of the crypto commercials, "Don't Miss Out on Crypto" with Larry David. FTX founder Sam Bankman-Fried is something of a crypto influencer – and a major proponent of Solana, with its faster, cheaper transactions versus the big dog, Ethereum.
With FTX's help, Coachella hasn't quite ditched traditional tickets yet – but it did offer 10 lifetime passes, represented by digital art of keys. Each key also came with a set of fancy perks, like "all-inclusive culinary experiences" – and Coachella made nearly $1.5 million by auctioning them off earlier this month!
Music NFTs
It's not just concerts: Musicians themselves can cut out the middleman, too, and bring their work directly to fans via NFTs.
John Legend is helping launch one such platform, OurSong, which aims to make it so "Everyone can now turn stories, music, photography and any kind of art into NFT trading cards."
OurSong's NFTs (minted on Ethereum) are called Vibes. And they're more like joining a fan club than merely buying a song on iTunes: "Vibes allow you to unlock exclusive updates and access private chat communities where you can meet like-minded others," says OurSong.
For fans of the artists, but not necessarily crypto (yet), OurSong aims to make it easy to get involved with NFTs on its platform. You can "bid on Vibes directly in USD, which OurSong then converts to Ether and exchanges for an ERC20 token," Forbes reports.
But will these NFT music platforms win over musicians so easily? Well, early adopters like Steve Aoki are certainly loud and proud about the benefits:
"In the 10 years I've been making music… six albums, and you [combine] all those advances, what I did in one drop last year in NFTs, I made more money."
-Steve Aoki, DJ & crypto entrepreneur
Music contracts with traditional labels are usually disadvantageous to the artists – even exploitative. Everyone streams their music nowadays…and on platforms such as Spotify (NYSE:SPOT), the creators usually make pennies per stream (if anything!)
Instead, NFTs allow musicians and other creators to monetize their fan base directly. In turn, we as the fans can stream NFT music directly; no need for Spotify, Apple Music, or any other premium services that hardly benefit our favorite artists.
NFTs to Cars & Houses
To anyone who still argues that "NFTs are worthless," I'd simply say: How about an Alfa Romeo?
The iconic Italian luxury car brand just released its first "electric-adjacent" model, the Tonale – a plug-in hybrid SUV crossover – and each Tonale comes with its own NFT.
Now, lots of other companies are jumping on the NFT bandwagon as, simply, a marketing ploy…
Alfa Romeo, however, is using NFTs for their real value: data on the blockchain. Specifically, each car's ownership and maintenance records will be stored within the NFT. No more spending $40 each time you want to see a vehicle history report on CarFax. Just take the Alfa Romeo back to the dealer for servicing, and they'll record all the data in its NFT.
"This will ultimately help boost residual value," according to AutoEvolution, when you go to sell the car to its next owner.
With the right legal framework put in place, it's not hard to imagine getting a car's title through a blockchain transaction, too.
Meanwhile, you can even buy a house on the blockchain nowadays! That's just what one homebuyer did last week, spending 210 ETH (worth $654,309 at the time) to buy this five-bedroom Spanish style house in the beach town of Gulfport, Fla.
By winning the auction for this Florida house, the buyer will now "own the property via a limited liability company (LLC) that houses the NFT," reports Blockworks, "which cuts down on closing time."
The deal was done through Propy, whose first NFT real-estate auction was for the Kyiv, Ukraine apartment of TechCrunch founder Michael Arrington. "More properties coming soon – next property is a condo in Tampa," says Propy's website today.
I expect that, one day, plenty of houses, cars, event tickets, and musical works will be minted as NFTs. While it's hard for most of us to imagine dropping six or seven figures on art of any kind, let alone a Bored Ape or CryptoPunk… It's beautiful to imagine cutting out third-party middlemen – with all their extra fees and hassle – by stepping into the NFT future.
You'll start seeing this kind of news more and more, and we'll continue to bring you the coolest use cases here at The New Digital World.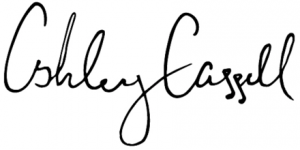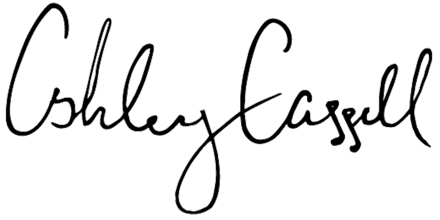 Ashley Cassell
Contributing Editor, The New Digital World
P.S. Would you like to see what the O.G.s of bitcoin are buying today? One of them, Charlie Shrem, made his "next big crypto trade" on video. That way, you can get the full effect of what Charlie calls "an opportunity that I believe could be 544x bigger than bitcoin." Click here to see the whole thing.
On the date of publication, Ashley Cassell did not have (either directly or indirectly) any positions in the securities mentioned in this article. The opinions expressed in this article are those of the writer, subject to the InvestorPlace.com Publishing Guidelines. To have more news from The New Digital World sent to your inbox, click here to sign up for the newsletter.